Music Theatre International Files Copyright Action Against Northern Virginia Community Theatre Theaterpalooza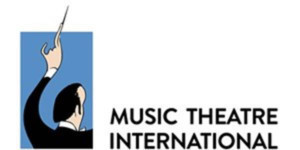 Global theatrical licensor Music Theatre International (MTI) has filed a complaint against Theaterpalooza Community Theater Productions, Inc. in the Federal District Court for the Eastern District of Virginia for failing to license performances of at least 16 of Broadway's most famous musicals while openly promoting, but still refusing payment for, upcoming summer performances of three more MTI licensed shows, Annie, Mamma Mia! and Hairspray. Theaterpalooza operates in and around Ashburn, Virginia, Leesburg, Virginia, and Hagerstown, Maryland.
Music Theatre International is one of the world's leading theatrical licensing agencies, granting schools and amateur and professional theatres from around the world performance rights in the largest selection of popular and influential musicals from Broadway and beyond. MTI works directly with these highly accomplished theatrical composers, lyricists and bookwriters to provide official scripts and musical materials to over 70,000 theatrical organizations in the US and in over 60 countries worldwide. The licensing fees from these performances assure that everyone will have the opportunity to experience these very special productions while supporting and encouraging the creative community to do what they do best: make more shows to entertain, educate and enthrall.
MTI occasionally uncovers individuals and groups who violate the bond between creators and audience by taking original, copyrighted works and performing them without appropriate compensation to the authors. Theaterpalooza is one such organization. Theaterpalooza offers musical theatre classes and camps for children ages 5 to 15 for tuition fees up to $600 per child. In addition to the regular tuition, Theaterpalooza also charges admission to its final performances, typically $15 for adults and $12 for children in recent years thereby promoting and presenting unauthorized performances of such MTI-licensed musicals as Roald Dahl's Willy Wonka, Matilda, Seussical, Little Shop of Horrors, Honk! and many others. For small-scale amateur productions, MTI's fee and materials rental charge typically range from $1,500 to $2,500 per production, depending on variables including the number of performances, the number of seats per performance, and the amount of paid admission fees charged for each performance. However, Theaterpalooza, and its owner and director Teresa Walker, have, since 2015, actively declined payment for use of these valuable works in spite of MTI's repeated requests to pay the applicable licensing fees.
MTI sent a further notice to Ms. Walker in December of 2016 renewing its demand that Theaterpalooza stop infringing acts and start paying and to provide written assurance that it had discontinued and would not resume the use of copyrighted materials. MTI noted that it still had not received the overdue payment.
In February, March and April of 2017, MTI received notices from customers that Theaterpalooza was continuing to advertise and promote unlicensed shows for the summer and fall of 2017 in Ashburn and Leesburg, Virginia. Accordingly, MTI sent a follow-up on May 15, 2017 which Theaterpalooza again ignored.
Although fully aware that MTI believes these unlicensed and unauthorized productions make it a willful copyright infringer, Theaterpalooza has persisted in advertising future unauthorized, uses for summer 2018, promoting camps culminating in productions of Annie, Mamma Mia! and Hairspray.
MTI's suit seeks actual damages including profits from the productions or maximum statutory damages, an injunction against continued infringement, attorneys' fees, costs and prejudgment interest.
"At MTI, we promote artistic expression by ensuring that every copyrighted work is properly licensed for performance," explained MTI President & CEO Drew Cohen. "Since our mission is to promote and facilitate the performance of musical theatre, we do not like to take formal legal action, and usually we do not need to do so. But it is unfair to our authors and the thousands of customers who work hard in making contributions to our common cultural heritage and enrichment to allow unlicensed, repeat infringements of those valuable properties. Aside from depriving the shows' creators of their livelihood, failing to obtain a license also inhibits MTI from ensuring the shows are being properly presented and delivering what the audiences have paid for and expect."
MTI has only reluctantly brought this action having exhausted all good faith attempts to resolve this matter short of formal legal proceedings. However, fairness and artistic integrity are at stake as well as the livelihood of the many talented artists MTI represents.
Music Theatre International (MTI) is one of the world's leading theatrical licensing agencies, granting schools as well as amateur and professional theatres from around the world the rights to perform the largest selection of great musicals from Broadway and beyond. MTI works directly with the composers, lyricists and book writers of these shows to provide official scripts, musical materials and dynamic theatrical resources to over 70,000 theatrical organizations in the US and in more than 60 countries.