Industry Editor Exclusive: What Ever Happened to Broadway 4D?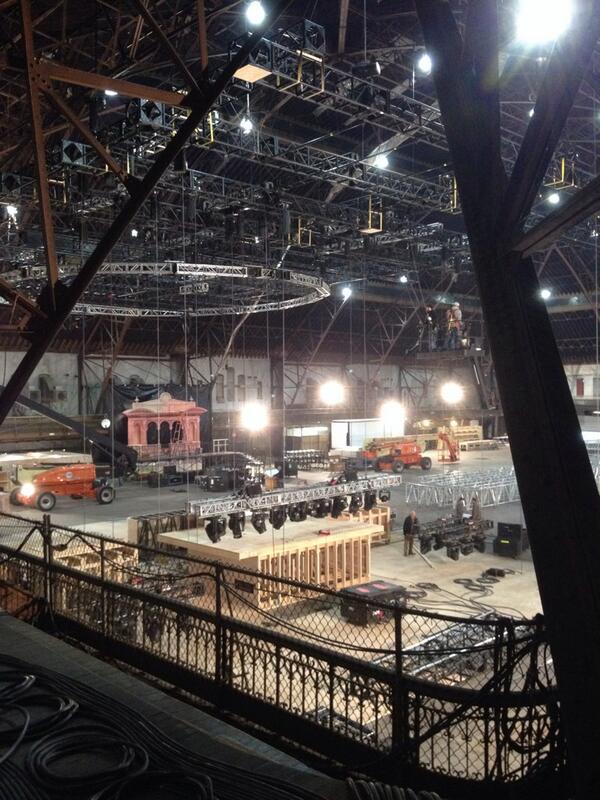 It's been five-and-a-half years since Broadway 4D was announced and most barely remember it. Those that do however frequently ask me about it. "Will that ever happen?" "What even was it?" "What was recorded for it?"
The short answer to the first question is "yes," if you ask the people behind it, and "no idea," if you ask almost anyone else. Announced in March 2012 for a late spring/early summer 2013 launch, Broadway 4D was to be brought to you by Beverly Hills entertainment lawyer/manager Robert Kory and Gary Goddard (a producer with seven Broadway credits to his name and expertise in the use of 4D technology in Florida theme park rides). Serving as Executive Producers were two big Hollywood names -- producer-director Bryan Singer and former CBS and Sony executive Jeff Sagansky. They signed a 49-year lease with New 42nd Street to restore the long-abandoned Times Square Theatre as a venue for the 4D spectacular. The idea was simple, though hard to comprehend to some: film 15-20 big Broadway musical numbers and house the film at a theater made especially for it. The seats would move, there would be scents, it would be an experience. The Times Square Theatre had lost its fire exit as part of the reconstruction of what is now the Lyric, but it could still house a movie theater. Once renovations were done it was to be 840-seats. The original film, which had very little in the way of narration but rather was conceived to merely be a series of memorable numbers, would play at least 10 times a day.
The project initially seemed to be going well. Director, librettist, lyricist Richard Maltby, Jr. was brought in to guide the creative decisions and also be a bridge to the Broadway community. "My son was asked to be an investor, and he said I should be involved," Maltby explained. "He knew you couldn't do it with theme park people. The only way you could do it is if the theater community does it."
Maltby, known for his work on revues, was immediately drawn to the project: "The whole structure of it I just thought was an asset to the whole Broadway community. It would continue the glamor of going to a Broadway show. Going to a Broadway show is this kind of iconic event -- and this would be that and affordable."
Producers and theater owners were originally skeptical, reluctant to cheapen the brand or syphon audiences. "Richard made a pitch and it was good," said one representative of a Broadway theater owner, "but the whole thing still sounded ridiculous. We came to the point where we didn't care about it. It didn't matter to us. It would be or it would not be. We would have loved to see that theater in use, for this or something else. That was always the one thing."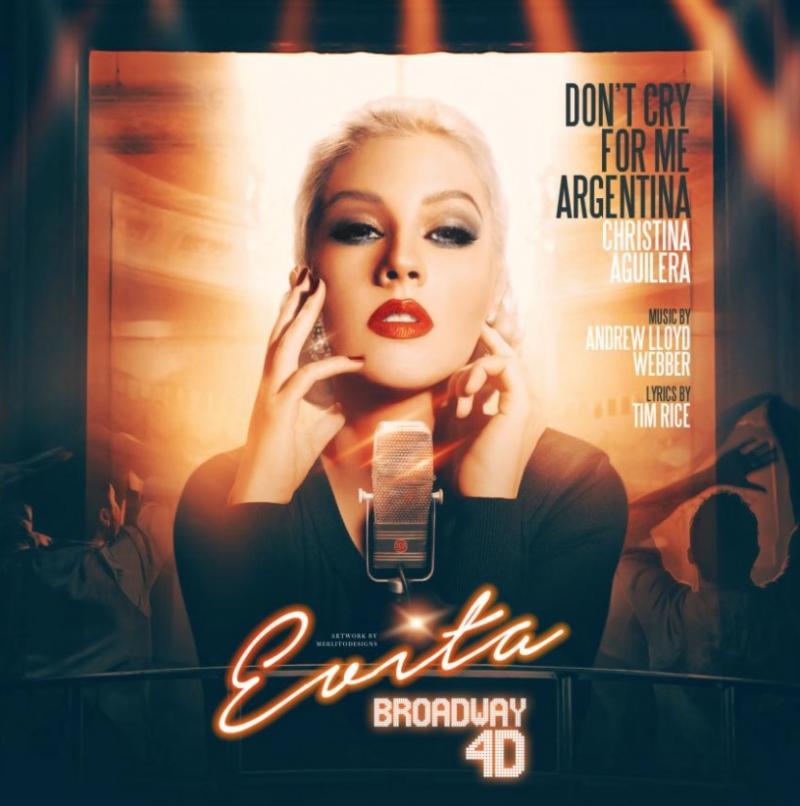 Eventually there was some conceptual buy-in from the theater world, to the extent necessary for folks to participate at least. But the process was a slow one. It took a bit to get plans for the massive renovation approved. And then there was the money. The project had a $60 million to $90 million budget, primarily due to the theater renovation. That much takes time to raise. There were a few rounds of Series C financing. It was 2014 before filming was scheduled to start. Still there was hope. Maltby truly believed in the project and convinced many of his friends.
Big talent had signed on. Behind-the-scenes there were sets by David Korins (after it proved too big a job for Tony Walton), lighting by Jules Fisher and Peggy Eisdenhauer and music direction by Paul Gemignani. Kathleen Marshall, Jerry Mitchell and Sergio Trujillo were to choreograph numbers. Hugh Jackman, who played Curly in the acclaimed 1998 National Theatre revival of OKLAHOMA!, was to do "Oh, What a Beautiful Mornin'." Christina Aguilera was tapped to sing "Don't Cry for Me Argentina" from EVITA. Usher was expected to do "Magic to Do" from PIPPIN. Other stars were sought for such numbers as "What I Did for Love," "Tonight," "Cabaret" and "Lullaby of Broadway." Matthew Morrison, Betty Buckley and Sierra Boggess were also among those who were committed to the project. They laid down tracks at Avatar Studios.
Construction of the sets had been underway in Brooklyn. EVITA was filmed. The sets for the opening and finale and OKLAHOMA! were completely built by May 2014. Rehearsals had begun on them. Then it ended. Rather than film the other numbers for which sets and costumes were already complete, even though there was allegedly enough money in hand to do so, Kory closed up shop.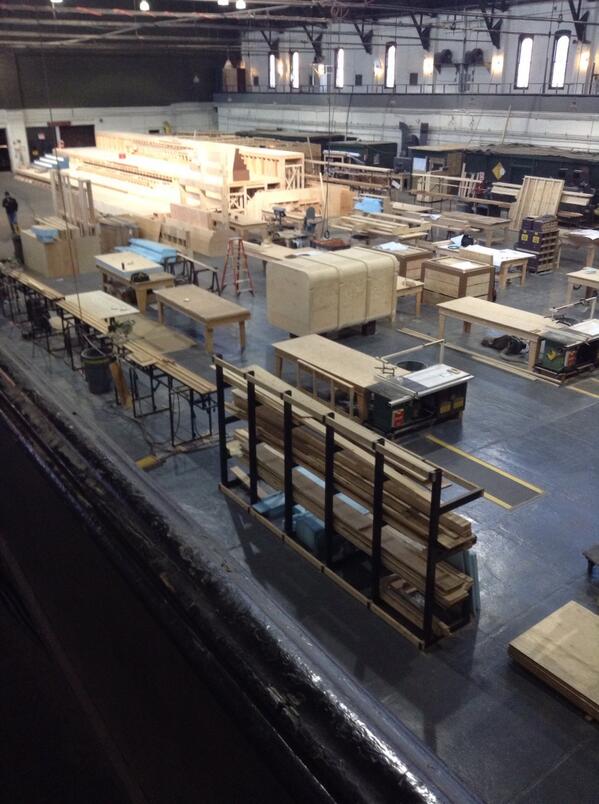 "I found out over email that May like the rest of the world," one of the choreographers said. "My work was done, but no one will ever see it."
The issue was the theater and the increasing budget required to renovate it. Maltby blames New 42nd Street for the scuttling of the project. "They could have been better, offered more support," he said. "For them, they don't have any vision for the street. They wouldn't care if it was a shoe store." (The New 42nd Street declined my request to be interviewed for this piece, writing: "The New 42nd Street has no comment on Broadway 4D. Their interest in the Times Square Theater was a long time ago and the project didn't happen so there's nothing to say or add on the matter.")
The project appeared dead. Then, in August 18, 2015, a release went out announcing Elie Samaha and Donald Kushner, the team who had revamped the landmark Chinese Theatre in Hollywood, formed a LLC and would be taking over the project and buying everything from the original team. Except no one has heard anything official since. No venue has been announced. Some creatives involved believed that the 4D elements were superfluous and the rest of the film could be shot and then play anywhere, including in a Broadway house in between live stage shows. But whether Samaha and Kushner want to do that remains a mystery. For weeks, I tried to set up an interview with them and Kory, who remains involved. They agreed, but kept rescheduling. Eventually I was told that I would receive an "interview before anyone else when [they are] closer to going into production of the film (experience) and have a contract for the Broadway 4D venue."
Everyone else spoken to provided tidbits of the show that was to be, but no one knows if the show will ever be. It is clear the producers are trying. "Someone reached out to me a couple of months ago because they got asked for money," one theater producer said. "I said I thought it wasn't the worst idea, but it didn't seem like a very good one either. On 42nd street it was a plausible attraction along the lines of the wax figure hall or Ripley's, I'm not sure where else it could work. I'd love to see it though."
For his part, Maltby hopes one day the world will see it. He said the Aguilera number was "spectacular," but noted it needed to be seen in a theater equipped with certain 3D capabilities, so seeing it online would not be adequate. He also said that he is not sure that one song, stripped apart from the overall tribute to musicals, would sell the film. "I was certainly enthusiastic about it," he said. "I think it is a lovely tribute to Broadway. Those iconic numbers. It wouldn't take ticket buyers from WICKED, it would inspire people to see WICKED. People would develop a love of musicals from watching this film. Broadway is about not only the shows that are there now, but everything before. This film is a tribute to that."
Meanwhile, the Times Square Theatre remains empty.