Goodspeed Announces Lineup for 14th Annual Festival Of New Musicals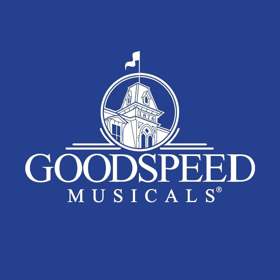 The 14th Annual Goodspeed Festival of New Musicals kicks off its much-anticipated three-day festival of brand-new works on Friday, January 18 at The Goodspeed with a staged reading of The Peculiar Tale Of The Prince Of Bohemia And The Society Of Desperate Victorians.
Based on a series of short stories by Robert Louis Stevenson, this darkly hilarious musical is written by Julian Blackmore, Becca Anderson and Dan Marshall. Saturday, January 19 will be highlighted by a staged reading of the heartwarming new musical The Proxy Marriage by Adam Gwon and Michele Lowe. The final day of the festival features the bittersweet musical journey Devotion written by Mark Sonnenblick.
Members of all three writing teams have developed works during the Johnny Mercer Writers Colony at Goodspeed. Additional festival events including seminars, two symposiums and exclusive cabarets will round out this exciting weekend. Single tickets are $25 for each staged reading, $15 each for students. Single show tickets and festival packages are available through the Goodspeed Box Office 860.873.8668 or online at www.goodspeed.org. This year's Festival is sponsored in part by lead corporate sponsor RisCassi & Davis, P.C. with support from the Burry Fredrik Foundation, the Adolph and Ruth Schnurmacher Foundation, Nöel Coward Foundation and Webster Private Bank.
Goodspeed's ever-popular Festival GOLD Package will offer patrons a weekend full of special events. The $149 package includes admission to all three staged readings; three Festival seminar sessions; two Festival Symposiums; a Saturday evening pre-show dinner at either the Gelston House or La Vita; and a Meet the Writers Q&A, which will complete the weekend's festivities. Also included in the Festival GOLD Package is admittance to either the Friday Night or Saturday Night Cabarets - informal gatherings showcasing new songs by new and established artists. A special SILVER Package highlighting the three staged readings, both Festival Symposiums and the Meet the Writers Q&A is also available for only $80.
"This winter we are thrilled to celebrate the 14th Anniversary of our Festival of New Musicals - one of the cornerstones of Goodspeed's new works development program and the source of countless hours of discovery and entertainment for our new works audience," said Goodspeed's Executive Director Michael Gennaro. "The village of East Haddam will be filled with vitality and exhilaration as hundreds of musical theatre fans from across the country come together to celebrate Goodspeed and the best and brightest writers and performers in musical theatre," he added.
Information about the three staged readings and the schedule of special events for Festival Package holders includes:
Friday, January 18
The Peculiar Tale Of The Prince Of Bohemia And The Society Of Desperate Victorians
7:30 p.m., The Goodspeed
Book and Lyrics by Becca Anderson and Dan Marshall
Music by Julian Blackmore
When Prince Florizel learns that his father the King of Bohemia is dead, he seeks to escape the throne. He and his chaperone Colonel Geraldine are invited to join a secret society - The Suicide Club. Club members play a deadly card game nightly with higher stakes than the Prince has ever known. Realizing the deck is stacked against them, the Prince and Geraldine become inextricably linked to the club's members in this darkly hilarious new musical.
Festival Cabaret
10:00 p.m., Gelston House
Douglas Waterbury-Tieman is an actor, musician and writer from Lexington, KY. Douglas graduated from Belmont University in 2012 with a BM in musical theatre performance. Off Broadway: The Robber Bridegroom (Roundabout) and Charles Mee's soot and spit. Regional: Once (John Engeman Theatre), SeaWife (White Heron Theatre), A Christmas Carol (Actor's Theatre of Louisville), Lost Highway and The Cotton Patch Gospel (Flat Rock Playhouse), Fiddler on the Roof (Studio Tenn). He is also a professional fiddle player in NYC and recently returned from playing aboard the Disney Magic cruise ship. Douglas' writing for the stage was seen at Penn State as part of their Nu Musical Theatre Summer Festival with a staged reading of his script for Deep Water Ballad. He has also been selected to return to Goodspeed Musicals for a writing residency as he develops his new musical Johnny and the Devil's Box. Douglas is a proud collaborative member of The Lobbyists, who asked him to join their troupe after hearing him busk at Penn Station. www.douglaswaterburytieman.com
Saturday, January 19
Seminars
10:00 a.m. - 1:00 p.m., Gelston House / La Vita
Backstage Pass to Broadway
Veteran Broadway press agent Susan L. Schulman shares true tales from her new book that turns the spotlight on what goes on behind the show curtain. Book signing to follow.
Equity, Diversity & Inclusion in Theatre Today
Get a deeper understanding of the industry's latest efforts to include and encourage all people to be a part of it.
Making Things Happen: The Next Generation of Broadway Producers
It's a long road to becoming a successful producer. Our panel of future A-listers discusses how they got there, where they're going and what they're working on.
Career Leap: From Actor to Director
Some of our favorite directors gather to share stories about what it takes to make the transition from successful performer to sought-after director.
Singing Like the Stars
Celebrated vocal coach Liz Caplan helps everyone from Broadway hopefuls to Hugh Jackman find their best voice and keep it healthy. She'll discuss her career and give a live demonstration of a vocal coaching.
Additional Seminar titles and schedule TBA
*Symposium I:
3:00 p.m., The Goodspeed
The Art of Adaptation: Fact to Fiction
Goodspeed Artistic Associate and dramaturg Anika Chapin is joined by a lively panel of writers to discuss the process and the pitfalls of adapting sources from history, memoir, and short story into musical theatre fiction.
*Symposium II:
4:00 p.m., The Goodspeed
Interview with a special guest - More info TBA
*These events are free and open to the public.
Festival Dinner
5:30 p.m., Gelston House - OR - La Vita
Enjoy a three course meal with fellow festival goers.
The Proxy Marriage
7:30 p.m., The Goodspeed
Book and Lyrics by Michele Lowe
Music and Lyrics by Adam Gwon
In Montana, a lawyer performs proxy marriages -primarily of military couples, in which both parties are not physically present. The lawyer's popular teenage daughter Bridey and her awkward friend William stand in for the bride and groom. When senior year is done, they leave Montana to pursue their separate dreams. Over the next 13 years, life pulls them apart and then together again, and as the world changes, so do William and Bridey. In time they realize that perhaps what they were longing for all along was each other.
Festival Cabaret
10:00 p.m., Gelston House
Shaina Taub is a songwriter and performer. She has the won the Jonathan Larson Grant, the Fred Ebb Award and the Billie Burke Ziegfeld Award, and has an ongoing concert residency at Joe's Pub. She starred in her musical adaptation of Twelfth Night in The Public Theater's Free Shakespeare in the Park this past summer, featuring the Public Works community. She's currently writing a musical about the American women's suffrage movement and she's writing lyrics for the upcoming musical of The Devil Wears Prada, with music by Sir Elton John and book by Paul Rudnick. Her albums are available at www.shainataub.com
Sunday, January 20
Devotion
1:00 p.m., The Goodspeed
Music, Lyrics and Book by Mark Sonnenblick
Wanda Lee, a young woman in the fictional town of Braxton, Ohio, feels totally lost. Paul, a football star who became addicted to painkillers after a career-ending injury, feels much the same. When Wanda Lee's ten-year-old brother tells both of them he's been recruited for a divine mission, Paul and Wanda Lee must decide whether to bring him to his senses or join him on the journey. A story about addiction (not just to drugs) and belief (not just in religion), Devotion is a heartfelt, uplifting musical set against an American crisis of community.
Meet the Writers Reception
3:30 p.m., The Goodspeed
Gain insight into the inspirations and processes of the writers during this lively festival wrap-up discussion.
Lodging and dining information for Festival attendees as well as up-to-date information on the weekend's events can be found at www.goodspeed.org
The Festival of New Musicals is produced by Goodspeed Musicals' Max Showalter for Education in Musical Theatre. Created in 2002, Goodspeed's Showalter Center inspires and nurtures musical theatre artists and students by providing a unique and comprehensive range of training and educational programs to serve both the national and local academic communities. The Goodspeed Festival program offers new and established artists the rare opportunity to thoroughly work on their projects with the help of Goodspeed's renowned resources and artistic environment. At the same time, the Festival affords senior students from prominent conservatory programs real-world experience in new musical development and performing new musicals.
Preparations for the Festival begin the second week of January. The three teams of writers and composers dedicate their time to further writing and composing their musicals in development. They are joined by musical theater students from The Hartt School and Boston Conservatory, who take part in rehearsals and continued development of the material. The intensive retreat culminates with Goodspeed's Festival of New Musicals, which showcases staged readings of the new musicals developed during the two-week long program, one of the Showalter Center's major endeavors.