Broadway Review Roundup: SISTER ACT - All the Reviews!
SISTER ACT began preview performances March 24 and opens tonight Wednesday, April 20, 2011. SISTER ACT features an original score with music by multi-Academy, Grammy and Golden Globe Award-winning composer Alan Menken, lyrics by Tony Award-nominee Glenn Slater, a book by multi-Emmy Award winners Cheri and Bill Steinkellner, and additional book material by Douglas Carter Beane. Directed on Broadway by four-time Tony Award winner Jerry Zaks , the production features choreography by Tony and Olivier Award nominee Anthony Van Laast  and is based on the Touchstone Pictures motion picture Sister Act written by Joseph Howard.
The Broadway company of SISTER ACT features Olivier Award-nominee Patina Miller as Deloris Van Cartier, Tony Award-winner Victoria Clark as Mother Superior, Fred Applegate as Monsignor,Sarah Bolt as Sister Mary Patrick, John Treacy Egan as Joey, Demond Green as TJ, Chester Gregory as Eddie, Kingsley Leggs as Curtis, Marla Mindelle as Sister Mary Robert, Audrie Neenanas Sister Mary Lazarus and Caesar Samayoa as Pablo.
So, what did the choir of critics have to say? Let's find out...
Charles Isherwood, The New York Times: I wish I could report that the singing nuns from the Church of Philly Soul are giving those perky Mormons in Africa a run for their money in the unholy hilarity department. But when the jubilant choral numbers subside, as inevitably they must, "Sister Act" slumps back into bland musical-theater grooves and mostly lacks the light of invigorating inspiration.
Elysa Gardner, USA Today: The latest entry, Sister Act: A Divine Musical Comedy (***½out of four), may be less giddily profane, and thought-provoking, than The Book of Mormon, but it has its own distinct and surprising charms.  Composer Alan Menken and lyricist Glenn Slater provide original tunes that nod cheekily, but with genuine affection, to that pop era while also propelling the story with a style and exuberance specific to well-crafted musical theater.
Mark Kennedy, Associated Press: Calibrated to be frothy, giggly and yet often poignant, the Jerry Zaks-directed musical is based on the 1992 movie of the same name starring Whoopi Goldberg, who is now producing. This is a musical that hits all the right spots, achieving something close to Broadway grace. It helps that the musical has great original tunes by songwriter Alan Menken and lyricist Glenn Slater that skitters from Motown, to soul and funk, to disco and even a little jokey Barry White. Menken and Slater, who also teamed up for "The Little Mermaid," know perfectly how to switch up the mood and tempo. (See how their "Take Me to Heaven" transforms from a Donna Summer-like number at the beginning to a religious hymn by the end.)
Joe Dziemianowicz, NY Daily News: A blessed event has landed on Broadway. "Sister Act," which opened last night, is a feel-good crowd-pleaser worth celebrating. Here are 10 reasons to sing its praises...
Jeremy Gerard, Bloomberg News: Miller's big, brassy voice and unwholesome swagger inject just the right amount of sizzle into the proceedings. In short order, she transforms a group of mousy nuns from meek choir singers to foot-stomping, palm-waving, ear-splitting cheerleaders for Jesus. Praise the Lord, or Jerry Zaks, the enterprising director who has turned a chancy enterprise, which debuted in London, into a ripping goodtime hit.
Steven Suskin, Variety: Whoopi Goldberg looms large over the new musical comedy "Sister Act," and that's part of the problem. While she co-produced, Goldberg isn't onstage, and the outsized sense of hilarity mixed with humanity she brought to the 1992 motion picture is sorely missed. Patina Miller makes an altogether impressive Broadway debut as diva-on-the-run Deloris Van Cartier, singing up a veritable storm, but the decision to plaster Goldberg's name on numerous signs outside the theater raises comparisons that flatter neither Miller nor this garish production.
David Rooney, Hollywood Reporter: But despite some missteps, Sister Act comes together to provide payoff in laughs, emotional uplift and spectacle. Who doesn't want to see nuns in silver-sequined habits boogie down while a giant Virgin Mary statue subs for a disco ball, and a wall of stained-glass church windows pulses like a multicolored dance floor?
Elisabeth Vincentelli, NY Post: Big, glitzy numbers are the toast of Broadway musicals. The only thing better? Big, glitzy numbers . . . with nuns! "Sister Act" has plenty of both - and it's one of the season's happiest surprises. Menken evokes the lush, funky sound of Philly soul without falling into mere pastiche: "When I Find My Baby" starts off like bedroom R&B before the lyrics take a hilarious turn. "Take Me to Heaven" and "Spread the Love Around" bloom into full-throttle disco epics, the latter building up to an ecstatic finale.
Howard Shapiro, Philadelphia Inquirer: It's all good fun and, in the end, not bad theology either. In the show, after a choral performance that rakes in the crowds, The Inquirer critic is supposed to have written: "If you see only one Roman Catholic Mass this season, let this be it." Far be it from me to suggest only one Mass per season among the faithful, and particularly a Broadway Mass-style experience. But OK, let this be it.
Adam Feldman, Time Out: The part of Deloris Van Cartier was written for a personality performer, and though Patina Miller has many talents-and a voice like a soft-serve ice-cream swirl-she isn't funny in a specific way. (The show may be keeping its heroine's sassiness in check to avoid African-American stereotypes, but it hasn't given her anything else to fill the void.) Victoria Clark is her trusty self as the crusty Mother Superior who butts wimples with Deloris, but the show's only real color is provided in smaller comic roles, such as Demond Green's dim-witted thug and Audrie Neenan's rigid sister. When the show sticks Neenan with rapping-old-lady shtick-both anachronistic and passé-it gives itself over to the sin of inanity, but otherwise it's harmless Broadway filler: an underseasoned Philly cheese steak.
Linda Winer, Newsday: To say that "Sister Act" lacks plot development is probably beside the point. To people who love this show (and, judging from audience reaction at the performance I attended, that will be many), cheerful entertainment is the point. Make that breathlessly cheerful. Relentlessly cheerful. In this corner, OK, make that mindlessly, bafflingly, springtime-for-Hitler-quality cheerful.
Michael Musto, The Village Voice: But while the film's nun numbers (like "I Will Follow Him") were giddy and infectious in a more subtle way, this show opts for glitz, line dancing, and absurdity, as the nuns rap, sing about their "booties," and practically engage in Busby Berkeley configurations. Less would have been more. The score is uneven (there's a lyric that goes "If you got stigmata/Show me yours, I'll show you mine"), but Alan Menken has cooked up some pleasing sounds derived from Philadelphia soul and other nostalgic genres, in between homages to Sondheim and to his own "Beauty and the Beast." And you watch a lot of the show smiling despite yourself. A work of art? No, it isn't even Priscilla. But you could have way less fun with religious people.
Robert Feldberg, NorthJersey.com: And now there's "Sister Act," a lively and extremely funny musical comedy with an infectious score of new disco numbers, which opened Wednesday night at the Broadway Theatre.
Matt Windman, AM NY: This has not been a great season for Broadway musicals based on movies. "Women on the Verge of a Nervous Breakdown" was a total bust, and "Catch Me If You Can" was a disappointment, too. So it's a pleasure to find that "Sister Act," a new adaptation of the 1992 Whoopi Goldberg film comedy, is energetic, hilarious and thoroughly enjoyable. In spite of a few issues, it has all the makings of a feel-good hit.
Jonathan Mandell, The Faster Times: More often than not, however, my reaction during this rich parade of talent was: I cannot wait to see him/her in a better show. There is no disguising how silly "Sister Act" is, another in the nuns-are-fun genre, requiring not just a suspension of disbelief but an unwavering faith in the hilarity of a sister in sequins. (Lez Brotherston's costumes are over-the-top show biz nun ensembles in precisely the way you'd expect.) Patina Miller does not exhibit the comedic chops or the warmth of Whoopi Goldberg, and (although there is plenty of comic shtick), "Sister Act" the musical is less about wit than it is about fabulousness. But Miller has the God-given talent that surely would have brought her to Broadway, with or without Whoopi.
To read more reviews, click
here
!
Related Stories
Review Roundup: THE FAR COUNTRY Opens At Atlantic Theater Company

December 5, 2022

Get a first look at Atlantic Theater Company's world premiere production of The Far Country, an Atlantic commissioned play by Guggenheim fellow Lloyd Suh, directed by Obie Award winner Eric Ting.
---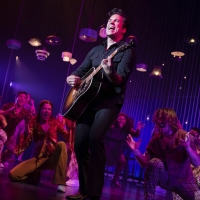 Review Roundup: A BEAUTIFUL NOISE Opens on Broadway!

December 4, 2022

Critics are weighing in on the Neil Diamond musical A BEAUTIFUL NOISE, which opened on Broadway Sunday, December 4, 2022, at the Broadhurst Theater.
---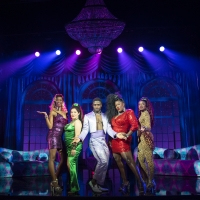 Review Roundup: Jordan E. Cooper's AIN'T NO MO' Opens On Broadway!

December 2, 2022

Read reviews for the new the new Broadway play, Ain't No Mo' from the brilliant and mischievous mind of Jordan E. Cooper, making his debut as the youngest American playwright in Broadway history.
---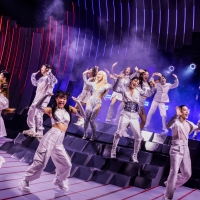 Review Roundup: KPOP Opens on Broadway!

November 27, 2022

Critics have weighed in on KPOP, starring K-pop superstar Luna as MwE, directed by Teddy Bergman, with a book by Jason Kim, and music and lyrics by Max Vernon. KPOP officially opened on Sunday, November 27th at the Circle in the Square Theatre.
---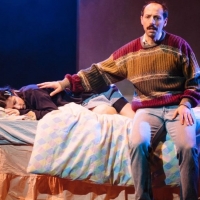 Review Roundup: BAGHDADDY Opens at the Royal Court

November 25, 2022

Read the reviews for Baghdaddy, written by Jasmine Naziha Jones and directed by Milli Bhatia, running at the Royal Court Jerwood Theatre Downstairs through Saturday 17 December 2022.
---