Brief 3/2: New FROZEN Song, ESCAPE TO MARGARITAVILLE on the Today Show, and More!
Good morning, BroadwayWorld! Because we know all our readers eat, sleep and breathe Broadway, what could be better than waking up to it? Scroll down for the latest news. Want our morning reports delivered via email? Subscribe here!


1)

Harvey Schmidt, Legendary Composer of THE FANTASTICKS, 110 IN THE SHADE & More Dies at 88
by BWW News Desk - March 01, 2018
BroadwayWorld is sad to report that legendary composer Harvey Schmidt (The Fantasticks, 110 in the Shade, I Do! I Do!) passed away last night in Texas at 88 years of age. A family only funeral will take place in Texas next week, with a New York memorial to come at a future date.. (more...)
---
2)
Photo Flash: Caissie Levy, Patti Murin, and the Cast of FROZEN Pose For New Portraits
by BWW News Desk - March 01, 2018
Disney Theatrical has released new portraits of Frozen stars Caissie Levy (Elsa), Patti Murin (Anna), Jelani Alladin (Kristoff), Greg Hildreth (Olaf) and John Riddle (Hans) shot by world-renowned photographer Andrew Eccles.. (more...)
---
3)

BWW TV: Bernadette Peters Celebrates Her Birthday Onstage at HELLO, DOLLY!
by BroadwayWorld TV - March 01, 2018
Last night, the cast of Hello, Dolly! celebrated a milestone birthday of their leading lady, Bernadette Peters, with an on-stage surprise party in front of a sold-out audience.. (more...)
---
4)
Audra McDonald is 'For Sure' Headed Back to Broadway
by BWW News Desk - March 01, 2018
Audra McDonald is one of Broadway's most treasured leading ladies, but she hasn't been seen on the Great White Way since SHUFFLE ALONG in 2016. She recently spoke with The Atlanta Journal Constitution about her busy career and life at home and when the question of her returning to Broadway was raised, she had an exciting answer. . (more...)
---
5)
First Listen: Patti Murin and Jelani Alladin Sing New Song, 'What Do You Know About Love?' from FROZEN!
by Stage Tube - March 01, 2018
Frozen is currently in previews at the St. James Theatre, and already fans are getting more of a taste of the new songs added to the musical by composers Robert Lopez and Kristen Anderson-Lopez. Below, Yahoo premieres a new duet featuring Patti Murin (Anna) and Jelani Alladin (Kristoff), titled 'What Do You Know About Love?'.. (more...)
---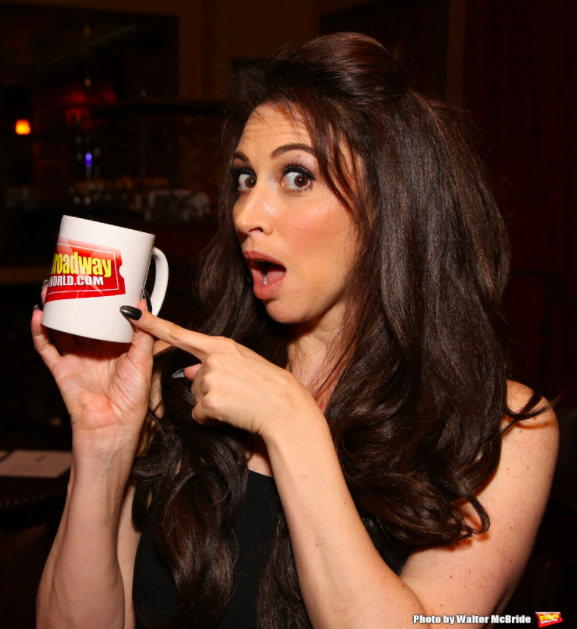 ---
Today's Call Sheet:
-Italytime Cultural Center's first play of the season, THREE EYES ON PINOCCHIO, begins performances tonight!
-TENTACLES plays its final performance at Under St. Mark's tonight!
-Dixon Place Lounge presents GERSHWIN LIVE: S & M, SONGS & MONOLOGUES featuring Heather Litteer tonight!
-THE BLOODY DEED OF 1857 begins performances at the historic Colonnade Row tonight!
---
BWW Exclusive: Watch Harvey Schmidt and Tom Jones on stage together for the last time in our exclusive video:
---
What we're geeking out over: Meet the new tenants of SWEENEY TODD's Barber Shop, Thom Sesma and Sally Ann Triplett!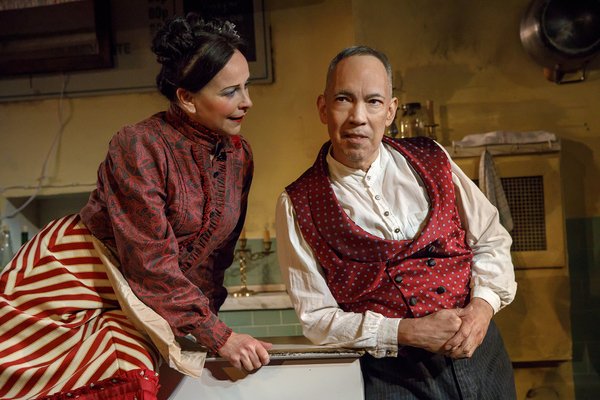 ---
What we're watching: Jimmy Buffett and the cast of ESCAPE TO MARGARITAVILLE took over the Today Show - Watch a sneak peek!
---
Social Butterfly: Watch Sierra Boggess and Sherie Rene Scott rock out to AIDA during their road trip!
---
See you bright and early Monday, BroadwayWorld!
Related Articles