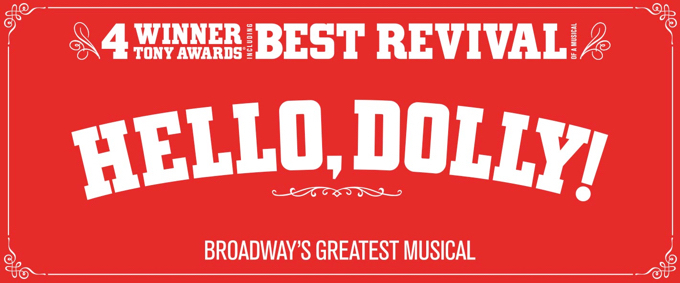 Click Here for More Articles on HELLO, DOLLY!
BWW TV: Bernadette Peters Celebrates Her Birthday Onstage at HELLO, DOLLY!
Last night, the cast of Hello, Dolly! celebrated a milestone birthday of their leading lady, Bernadette Peters, with an on-stage surprise party in front of a sold-out audience.
Audience members were prompted in their Playbills to begin singing "Happy Birthday" at the conductor's cue following curtain call. Cast members also brought out a gorgeous, three-tiered, Dolly-decorated birthday cake in honor of Ms. Peters, and her co-star Victor Garber, then led the audience in singing. Ms. Peters thanked the raucous crowd saying, "Thanks for being here for my birthday! It's not every day a girl turns 39!"
Watch the video below!
Two-time Tony Award winner Bernadette Peters began performances on Saturday evening, January 20, ahead of an official opening night which took place last Thursday, February 22, when she received unanimous rave reviews.
Joining Ms. Peters at the Shubert Theatre (225 West 44th Street) are four-time Tony Award nominee and six-time Emmy Award® nominee Victor Garber as Horace Vendergelder, Tony Award nominee Kate Baldwin as Irene Molloy, Olivier Award nominee Charlie Stemp making his Broadway debut in the role of Barnaby Tucker, Molly Griggs in her Broadway debut as Minnie Fay, Will Burton as Ambrose Kemper, Melanie Moore as Ermengarde, Jennifer Simard as Ernestina, and Kevin Ligon as Rudolph.