Click Here for More Articles on 1984
Big Brother Out! 1984 Takes Final Broadway Bow Today
Today 1984 closes on Broadway, after completing its limited engagement.
One of the most widely referenced and best known fiction titles of all time,1984 was first published in 1949. The New York Times published an article on January 24, 2017 titled "George Orwell's '1984' Is Suddenly a Best-Seller," stating, "George Orwell's classic book '1984,' about a dystopian future where critical thought is suppressed under a totalitarian regime, has seen a surge in sales this month, rising to the top of multiple best-seller lists in the United States and leading its publisher to have tens of thousands of new copies printed."
This production of 1984 was originally produced in the U.K. by Headlong, Nottingham Playhouse, and the Almeida Theatre, London; as well as on the West End at The Playhouse Theatre London, produced by Sonia Friedman Productions and Eleanor Lloyd Productions.
Take a look back on the show's journey below.
---
On May 13, we got our first look at the show's marquee.
On June 13, Olivia Wilde stopped by the Late Show to talk about 1984 and it's 'disturbing' relevance.
On June 20, we got a first look at the cast in action.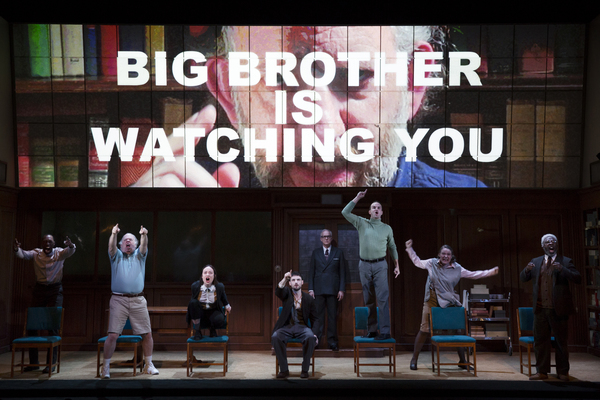 The show officially opened on June 22.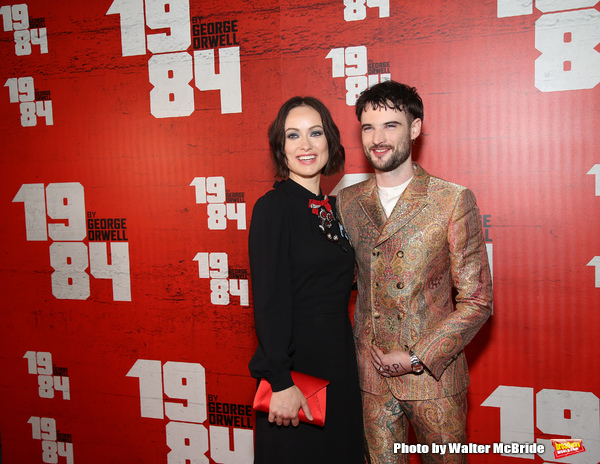 In celebration of theshow as well as the novel's resurgence at the top of the best-seller lists, Penguin Random House gifted copies of the classic novel to the entire sold-out audience at one performance. Directly following the show's curtain call, audience members participated in a one-time-only photo-taken from the stage- at Broadway's newly restored Hudson Theatre.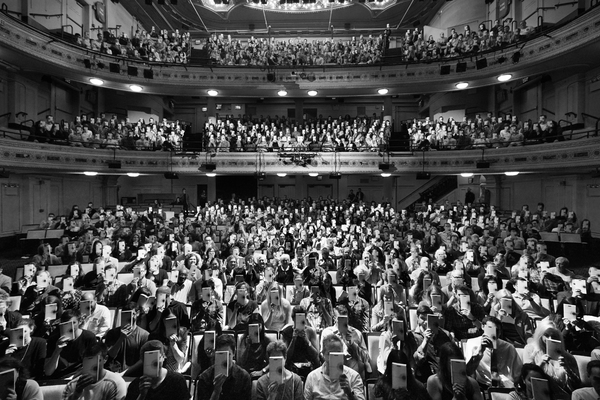 On September 18, the show celebrated 101 performances.
---
Adapted and directed by Robert Icke and Duncan Macmillan, 1984 arrived in New York on the heels of four wildly successful U.K. runs. The strictly limited engagement began performances on May 18, 2017, and opened on June 22, 2017 at Broadway's new Hudson Theatre (139-141 West 44th Street).