BWW TV Exclusive: Gabriel Byrne Talks Irish Arts in America
People in more than 40 states across the US will experience world-class arts from Ireland this year as part of Imagine Ireland, a year-long season of Irish arts in America, details of which were announced by Ireland's Cultural Ambassador Gabriel Byrne.
This first-time, unprecedented celebration of Irish arts - an initiative of Culture Ireland - will see over 1,000 artists and producers from Ireland create over 400 individual events across 40 states in the US from January to December, in all art forms including theatre, music, literature, visual arts, dance and film.
The Irish Government's investment of €4 million ($5.2 million) in Imagine Ireland will enable Irish artists to strengthen the bonds which exist between Ireland and America, to generate new relationships and opportunities with key partners and presenters and to build new audiences and interest in Ireland across the cultural, business and heritage sectors.
Imagine Ireland will involve dozens of US partners in over 200 cities across the country, particularly in key cities including: New York (NYPL, BAM, Lincoln Center); Washington, DC (Kennedy Center, Studio Theater, National Gallery of Art); Boston (Emerson College, Berklee College of Music); Chicago (Museum of Contemporary Art, Shakespeare Theater); Los Angeles (, LA Philharmonic): San Francisco (Roxie Theater, Southern Exposure Gallery); Atlanta (Emory University, Woodruff Arts Center). ; and Philadelphia (Annenberg Center, Rosenbach Library).
Selected highlights of the Spring/Summer Imagine Ireland programme include:
[FILM] Two Irish feature films are in the official selection at the 2011 Sundance Film Festival; there will be Irish Film Festivals in Boston, Chicago, Los Angeles, New York, Washington DC, San Francisco and Seattle; a celebration of Ireland in documentary film at the New York Public Library for the Performing Arts; and a retrospective curated by Gabriel Byrne in association with the Irish Film Institute and MOMA at the Museum of Modern Art.
[THEATRE] Multi-venue, national tours by the Abbey Theatre (Ibsen's John Gabriel Borkman at BAM, Mark O'Rowe's Terminus at various venues]; Druid Theatre Company (The Silver Tassie at Lincoln Center Festival, Penelope in Washington DC, and The Cripple of Inishmaann in eight cities) and the first-time appearance by the Gate Theatre at New York's Under the Radar Festival with Beckett's Watt. Two award-winning younger companies will also showcase new plays. The Performance Corporation with Solas Nua create Swampoodle, a site-specific work in Washington DC; and The Company presents As You Are Now So Once Were We (Best Production, ABSOLUT Fringe Festival 2010) at the RADAR Festival in LA.
[DANCE] Rex Levitates will perform their acclaimed production of Secondary Sources at the Baryshnikov Arts Center; John Scott's Irish Modern Dance Theatre presents a work made with torture survivors at LaMama Experimental Theatre Club; and Matthew Morris takes My Body Travels to Washington DC.
[LITERATURE] A literature programme, curated by Irish writer and journalist Belinda McKeon, that features an engaging mix of established and emerging Irish writers, including 2009 National Book Award Winner Colum McCann, Booker winner Anne Enright, Booker nominee and writer of Brooklyn, Colm Toíbín, playwright Frank McGuinness,; Paul Muldoon and Joseph O'Connor as well as Julian Gough, Garrett Carr, Gerard O'Donovan and Peter Murphy. These events, which stretch across the country, explore the many forms of writing in Ireland: the novel, the short story, the poem, the play and societal engagement.
[EVENTS] A 5-month exhibition and season of performances and events at the New York Public Library for the Performing Arts at Lincoln Center and throughout its 82 local branches.
[VISUAL ARTS] Exhibitions of works by Alice Maher, Gerard Byrne, Jesse Jones, Denis McNulty and Maud Cotter, and the MART Collective's touring exhibition 'Invite or Reject.'
[MUSIC] The world premiere of Gerald Barry's opera The Importance of Being of Earnest with the LA Philharmonic; a month-long, 19-venue tour of Paddy Moloney and The Chieftains; national tours of Camerata Ireland, Irish Chamber Orchestra and the National Chamber Choir of Ireland (under artistic director Paul Hillier) and a US tour by multi-instrumentalist and Choice Music Prize winner Julie Feeney.
Ireland's Minister for Culture Mary Hanafin said: "Culture is the means by which most Americans encounter Ireland. It connects with the deep sense of pride and belonging of more than 40 million Irish-Americans and also with the many millions of Americans who love great art. We have invested in Imagine Ireland because the arts and culture are so vital to Ireland's recovery and it will bring Irish culture to new audiences and generations across America."
Speaker of the New York City Council, Christie Quinn said: "New York City is the center of culture and arts in the United States, and especially for Irish culture outside of Ireland," said City Council Speaker Christine C Quinn. "I applaud the Irish government for its steadfast commitment to Irish arts abroad and thank them for making New York City one of the centers of that effort. I encourage all New Yorkers to take advantage of Imagine Ireland's wide array of upcoming events and enjoy the richness of Irish culture all year long."
Culture Ireland's CEO, Eugene Downes, in town with a 100-strong delegation of Irish artists for APAP said: " With Imagine Ireland, we want to take Ireland's contemporary cultural presence in the US to the next level. We hope this programme, presenting renowned artists and ensembles alongside some of our most exciting emerging voices, will seed relationships with new audiences and partners that will grow in the coming years."
Full details of Imagine Ireland can be found on www.imagineireland.ie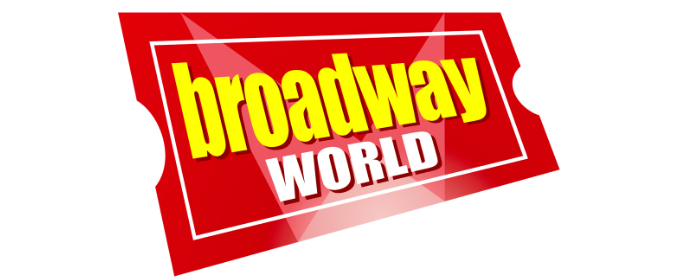 Click Here to Play the Video!