Interview: THREE TALL WOMEN'S Alison Pill Embraces a Statuesque Role
Alison Pill first encountered Edward Albee's quasi-autobiographical Three Tall Women while browsing in The Strand.
One day while checking her inbox, she found an email from producer Scott Rudin. Would she like to play C, the youngest of the tall women, in Albee's 1994 Pulitzer Prize-winning play?
"I just couldn't say no," Pill said after a recent matinee. "I fell in love with it." She plays an overly stressed up-and-comer brought to the bedroom of A, the eldest, in order to establish sense out of her charge's bills and papers.
"Every aspect of the process has been incredible," said Pill who called her participation a once-in-a-lifetime opportunity. "Everyone's operating at another level. The play is that spectacular."
The drama, laced with deadly humor, is verbal magic augmented by a gorgeous set and impeccable costumes. Glenda Jackson portrays the acid-tongued A, who is 92 (although she insists she's 91) and deems herself correct about everything, even if it means losing her gay son.
Jackson, who took an extended acting hiatus when she was elected to the House of Commons, returned to the Old Vic in 2016 to tackle King Lear. Laurie Metcalf, fresh from an Academy Award nomination for her role in LADY BIRD, is 52-year-old B, who has come to accept with humor her present and her future.
The play is at turns comedic and deadly somber as the racist, anti-Semitic and homophobic A lets loose on her caregiver, B, and law office rep, C.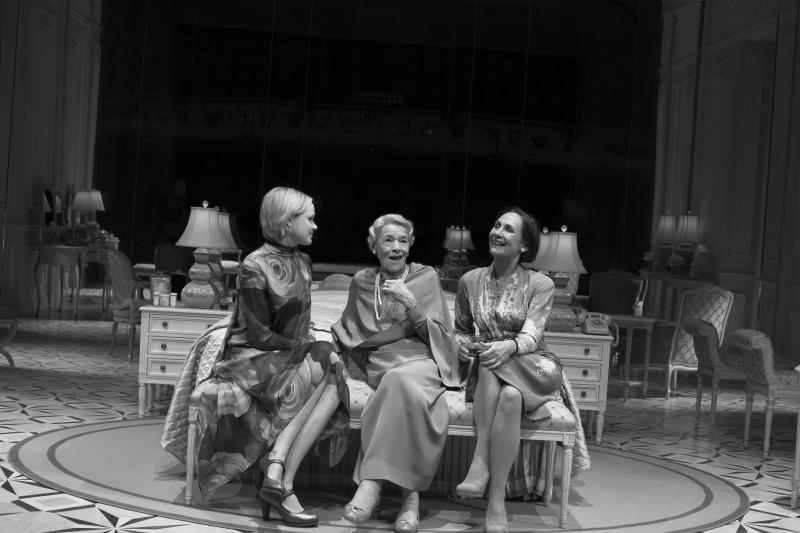 C's no-nonsense façade is nibbled away as the story progresses and she becomes increasingly irritated by A's antics. The first part of the intermission-less play establishes C as the youngest and least experienced of the trio, still hopeful for a promising future. The stunning second part reveals a brilliant staging that underscores the illusion of time. The statuesque women dreamily pose and flutter in complementary violet shaded dresses.
"I don't think the play is bleak, even though some of the stories told are," Pill said. "At 26, you're still looking forward to endless possibilities without history.
"By the time you're middle-aged at 52, you're ready for different life stages and more accepting of the inevitable aging process," Pill said. "B can't proclaim it's not going to be this way, because she sees it in front of her. The entire play isn't bleak. A may be racist and anti-Semitic but she's really funny, too."
Working with Jackson and Metcalf has been life altering for Pill. "She loves musical theater and as wickedly sharp as you'd expect," Pill said of Jackson. "She's always up for a good laugh, and Laurie is so funny and really kind and is such a gift to watch. Things she says and how she says them make me giggle and brings me joy," said Pill. "I still feel the excitement, and maintaining it every night is really cool."
The story, taken from conversations Albee had with his adoptive mother, is Albee's most personal. Pill and her cast mates keep it fresh because every performance is unique.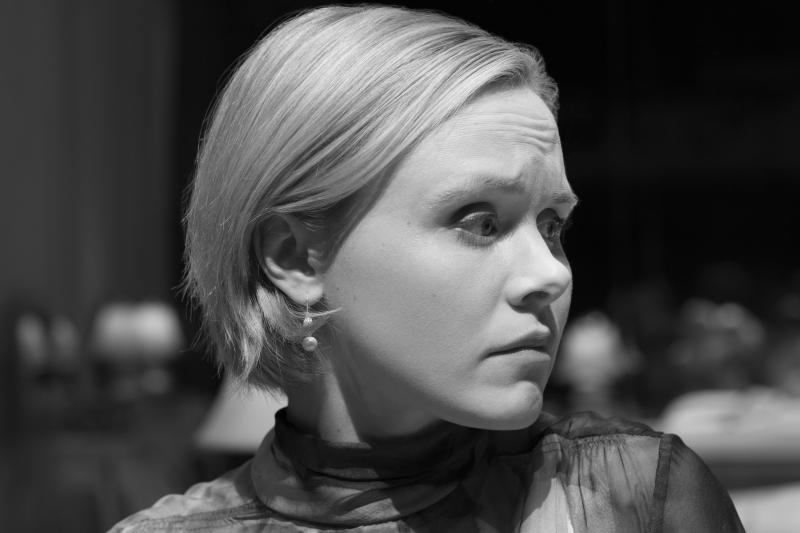 "It changes somewhat depending on what we do," said Pill. "They're not huge changes every night, little variations. It also depends on audience reaction. Some people really dislike C in the beginning, they just want her to shut up and listen and learn something.
"Then maybe they think about what being 26 really is. It's that earnestness that is so compelling to watch. I think people are willing to give her the benefit of the doubt in spite of her being impossibly nitpicky and naggy," Pill said.
"If you go back far enough in somebody's life, you might find the little moment that lets you forgive. It's not about blaming A. Few people could ever be fair to their parents because they don't know what the parents went through," Pill added.
Although A, B and C seem to be distinct characters in the first part, it's clear that they inhabit three stages of the same life in the dramatic second part.
Albee's strict adherence to his script made learning the play's nuances a challenge.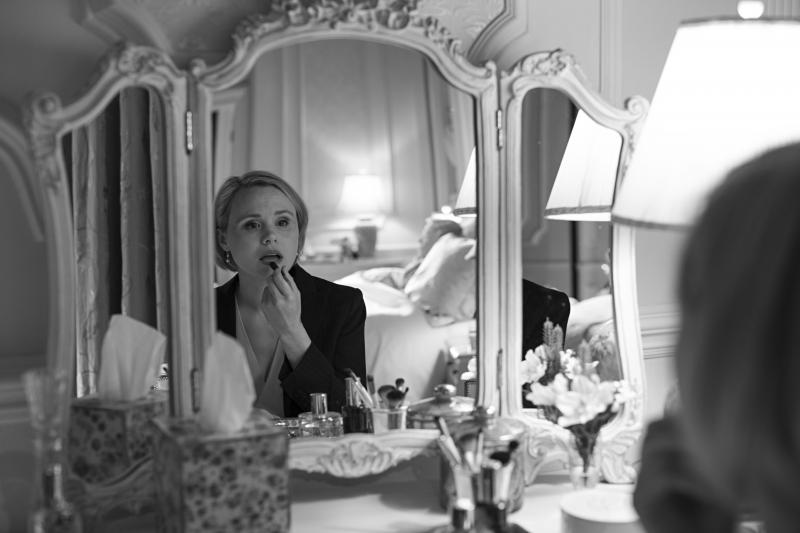 "He wrote directions for every line. And my lines were practically all underlined with his direction," she said with a laugh. "Some of it is very intense. I'm both happy and sad I didn't have a chance to work with Albee. I never met the man and he's such a talented, beautiful writer who had a gift for writing for female performers but I heard he was very difficult to work for," Pill said.
Although she's not superstitious, Pill adheres to a routine before a performance.
"I do neti pot, drink Throat Coat tea, plenty of water, yoga in my room, I do make-up at the half hour before the performance and clothes at 15.
"At 5 we all meet in Glenda's room to run lines and we have a lot of fun doing that," she said.
"I don't have time for burnout with a 17-month-old daughter running around," she said. "It's crazy but I love two-show days," Pill said. "I get to have time for myself to eat and read."
Three Tall Women is at the Golden Theatre, 252 West 45th Street. It's directed by Joe Mantello, with scenic design by Miriam Buether, lighting design by Paul Gallo, costume design by Ann Roth and sound design by Fitz Patton.
Photo Credit: Brigitte Lacombe