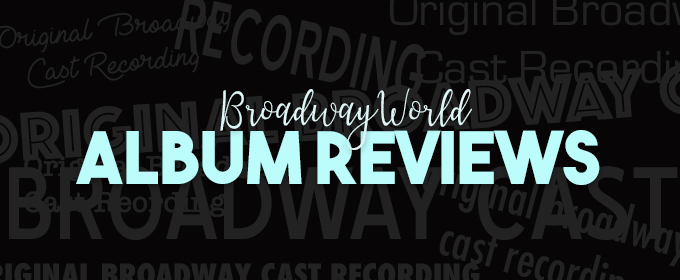 Click Here for More Articles on BroadwayWorld Album Reviews
BWW Album Review: YOU NEVER KNOW (World Premiere Cast Recording) Reissue is Perfectly Porter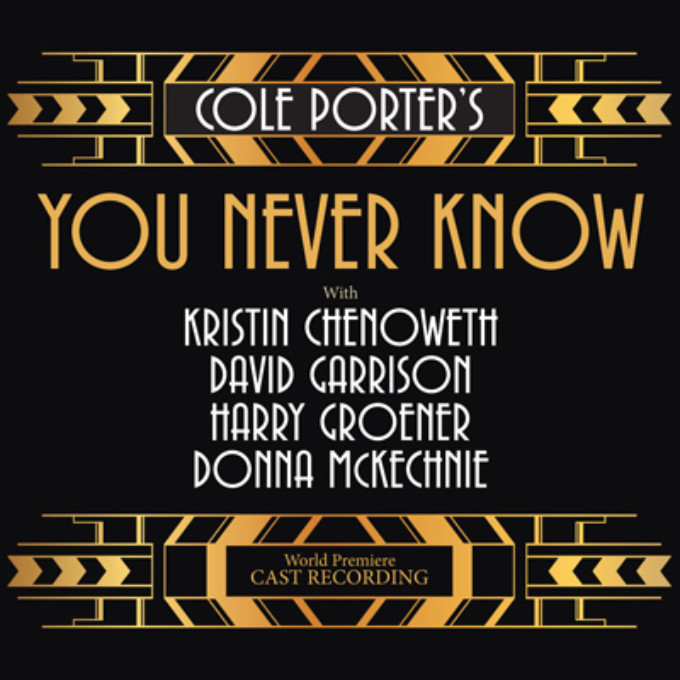 You Never Know is undoubtedly one of Cole Porter's lesser known musicals. In fact, on multiple occasions, Porter himself has even referred to it as his least favorite body of work with which he is associated. However, keep in mind though the popular saying that you are your own worst critic. While there may be some who agree with him, Porter's animosity towards this piece might not be the most endorsed stance. The World Premiere Cast Recording for this deep cut musical of his was originally released in 2001. Having been out of print for numerous years now, on October 6, 2017, Ghostlight Records has digitally re-released the original recording.
This album was based on the Pasadena Playhouse production of the show, which ran ten years earlier in 1991. The musical had a considerably small cast, which included names such as Megan Mullally (replaced on the recording by Kristen Chenoweth), David Garrison, Harry Groener, Donna McKechnie, and Angela Teek. Upon first listen, this recording may have listeners wondering why Porter felt so strongly towards it. Listening in context though, a different picture is painted. Harkening back to the 1930s, America was in the heart of depression and the theatre world served as a form of escape. Musicals with big production numbers and large ensembles were all the rave at the time, yet the economy was at a low so the risk of investing in a piece that could have been a flop was dicey territory. Production value and business deals were at odds with one another, as were Mr. Porter and the Shubert Brothers. The former wanted the musical to be produced as intended, with a small cast and modest production flair and the latter wanted just the opposite. Porter did not end up getting his way, and the musical was doctored in ways that deviated from his original intent. The show only survived a short stint on Broadway in 1938, playing only 78 performances. While writing the musical, Porter was also amid recuperating from a prominently publicized debilitating accident, and regardless of the shows lack-luster run, Porter was grateful to the Shubert's for motivating him to get back to work. Flash forward to the 1980s, when writer/director Paul Lazarus got his hands on the material. He retooled the song selection and Rowland Leigh's original book to try and restore the integrity Porter initially intended. Material that did not serve the story was cut, and the cast was scaled back from a grandiose 48 to a strong 6. Hence, we now have Lazarus' recorded revisal.
This reissue is intact with not only incredibly strong vocal performances, but it is also ripe with steady orchestrations. This cast packs a punch, and does Porter's music and lyrics justice. Specifically, David Garrison is utterly and hilariously articulate in "Let's Not Talk About Love". He delivers Porter's trademark clever lyricism with gusto and pleasing intonation. Unsurprisingly so, Ms. Chenoweth also gives an astonishing vocal performance that conveys her trademark bubbly characterization. Her giddy pizazz makes this album a must-have for all Chenoweth fans. Angela Teek's number "I'm Back in Circulation" will have you thankful that this album is also back in circulation. The toe-tapping tune is one of the catchiest songs the album has to offer. Even though Teek is only featured in the one number, she sure makes the most of it.
This recording of You Never Know is a patchwork of Porter songs all stitched together to tell this comedic tale of mistaken and presumed identity. While it may seem like borrowing classic tunes from other Porter musicals (like "Let's Misbehave" and "Ridin' High", to name a few) will lead to some guaranteed crowd pleasers, there is reason to say that cannibalizing his other pieces to fill this one isn't the recipe for a resounding success. Listening to the album without experiencing the staging and live performances makes it reasonably difficult to follow along with the story. At times, it feels more like a Porter compilation album rather than a musical following a coherent storyline. This transgression is supported by the fact that Groener and Garrison have singing voices that are very akin to one another. That said, one can hope that the music has a synergistic relationship with the staging that both bolster the three-act story. Conversely, the show takes place in 1929 and the music and art design alike ooze with a Gatsby-esque decorum. All the listener has to do is imagine the chandeliers and champagne to feed the ambiance.
From the first track to last, or as sung in the act one closer "From Alpha to Omega", this album is one to add to the collection of any Cole Porter devotee. It is at times funny, at times touching, and always has that big band Broadway feel to it. In an age of more modern pop/rock musicals, this album is a pleasant dive into that classical, jazzy musical sound. Regardless of how he may have felt about it, Porter fans will be glad to have this not so renowned show preserved and resurged. Ghostlight Records re-released You Never Know World Premiere Cast Recording on October 6, 2017. It is available wherever music is sold.
Cover Art courtesy of Ghostlight Records.

Related Articles