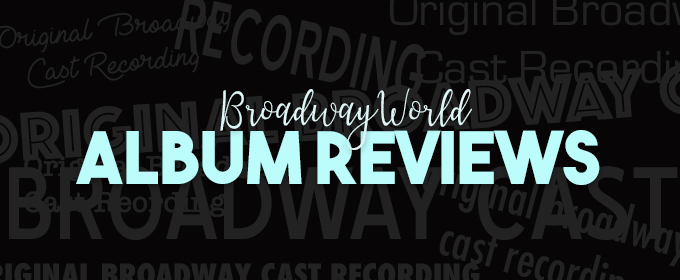 Click Here for More Articles on BroadwayWorld Album Reviews
BWW Album Review: Jessica Vosk Flies High With Debut Studio Album WILD AND FREE
Jessica Vosk, aka WICKED's current Elphaba, has vocals that cut deep and wide. Her debut album "Wild and Free" debuted at #14 on iTunes, and is currently making a dent on the Billboards. If it is a testament to the cult following of fans she has, "Wild and Free" was fully crowdfunded in a matter of days. As Broadway Records' latest release, Vosk proves that not only is she a musical theatre force of nature, but she also hold her own in the world of pop music.
After listening to this album once, if you told me she was one of Broadway's brightest stars, I'd believe you. Alternately, If you told me she was a pop music sensation, I'd also believe you. Her Broadway credits include FIDDLER ON THE ROOF, FINDING NEVERLAND, and BRIDGES OF MADISON COUNTY, to name a few. Regardless, Vosk definitely masters the balancing act between genres throughout the album. Listeners are flooded with gorgeous orchestrations and stunning vocals.
Some of the theater hits the album showcases is "The Music That Makes Me Dance" from FUNNY GIRL, "Hold On" from THE SECRET GARDEN, and "It All Fades Away" from BRIDGES OF MADISON COUNTY. All are enjoyable to listen to, but none as impressive as her rendition of "Nobody's Side" from CHESS. Her distinguishing voice catapults this track to infinity and beyond.
There is a flair to her voice that combines to create her intense and individual sense of artistry. Her Celine Dion-esque tone is backed up with incredible rhythm and cadence. The album pulls titles from artists like Sia, Bonnie Raitt, Jessie J, and Sara Bareilles. Almost ironically, the theater/pop balancing act falls a bit short on the unassuming mash-up of the Beatles' "Help" and Stephen Sondheim's "Being Alive". While both sound good, the two songs don't compliment each other very well. This is forgivable, though, especially since we are also gifted with the mash-up of Billy Joel's "The Entertainer" and Elton John's "Goodbye Yellow Brick Road".
Whether you are either a musical theater fan or a pop music fan, the intersectionality of this album will make you a bonafide Jessica Vosk fan. At the end of the day, Vosk is a natural born storyteller who uses her impeccable gift of vocals to do so. "Wild and Free" features arrangements by Mary-Mitchell Campbell and Cameron Moncur, is produced by Michael Croiter and Robbie Rozelle and co-produced by Jessica Vosk and Mary-Mitchell Campbell. Check out the album from Broadway Records here!
Related Articles