BWW Review: ALICE RIPLEY FROM BROADWAY TO Teatro Astral
She is the Tony Winner and original Diana Goodman in Next To Normal and one of the most famous performers on Broadway. She is so talented and at the same time so humble, warm and friendly; that is why the argentinian Next to Normal Fans were so excited about her visit.
Alice's first night in Argentina was a Little bit crazy and amazing at the same time. When Casi Normales was about to start, the Argentinian Diana, Laura Conforte, got sick and had to call off the show. The producers of the show offered Alice to jumpe on stage and cover Laura. Within 30 minutes and with a quick guidance Alice was standing on the Astral Theater performing a Role she hadnt done since 2012. She did the entire show with the script on her hands and in english, while the rest of the cast did it in spanish as usual. What an unbelievable coincidense! And what a talented and fierce woman.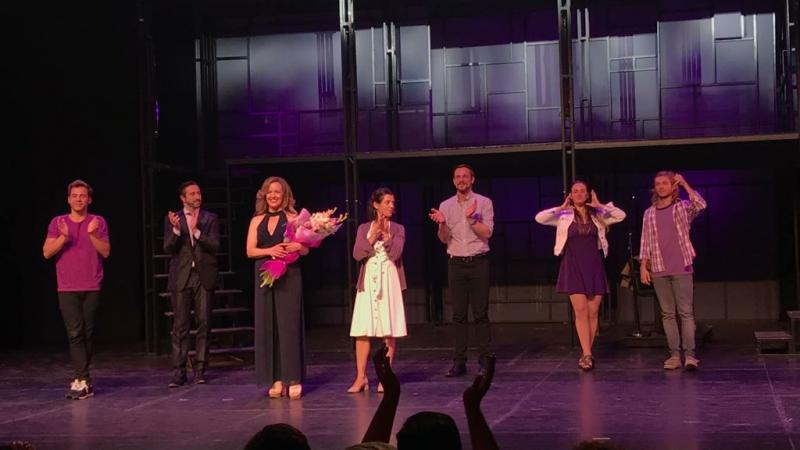 After a couple days, Alice went back to the Astral Theater and watched the entire show from the audience and as a bonus she sang 3 songs from the show together with the cast. It was breathtaking.
During her visit, Alice also offered a 1 hour and 30 minutes long Master Class at Universidad de Palermo. A couple students performed for her some of the songs from Casi Normales and she gave them feedback and corrections to improve their performing skills. It was an enriching evening for all. The event was moderated by Fernando Dente, her colleague and dear friend.