BWW Review: GIFTS FROM THE KING: FEAST FESTIVAL 2018 at Holden Street Theatres - The Arch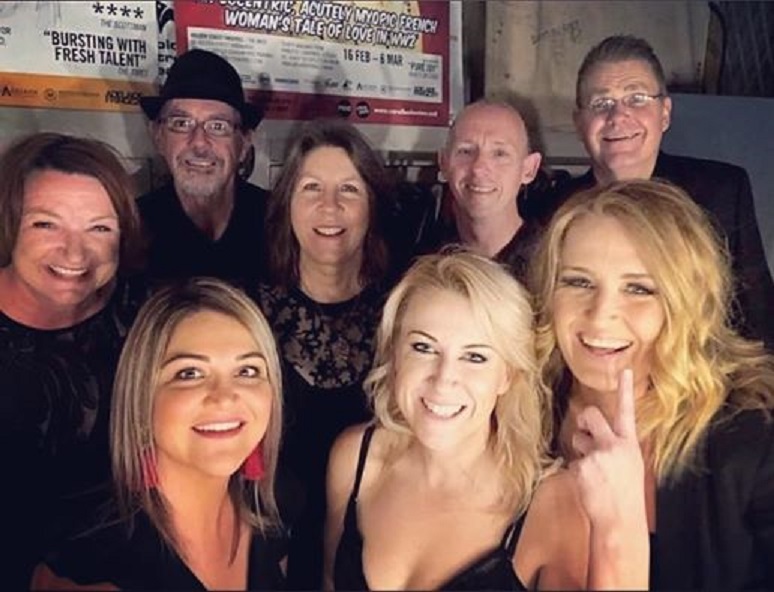 Reviewed by Fiona Talbot-Leigh, Friday 16th November 2018.

Melissa McCaig is used to singing in front of packed houses and was completely comfortable to step out onstage to just that on her opening night performance of Gifts from the King, Songs that Elvis Taught Me. McCaig has performed nationally as well as internationally for over 20 years and has been the co-creator of multiple successful cabaret shows including Flat on your Bacharach, the Fiddle and the Drum, and Women with Standards, which was hailed as one of the top eight shows of the Edinburgh Fringe.

She has also performed in major festivals including the Adelaide Cabaret Festival, Sydney Comedy Festival, the Perth International Arts Festival, as well as the Hong Kong People's Fringe, to name just a few. As well as festivals, McCaig has appeared in original Australian musicals including Matthew Robinson's Metro Street, Eddie Perfect's Shane Warne the musical, and Davis Young's The Beauty Spot.

As well as all this, McCaig has been the lead vocalist with the internationally acclaimed Band of the South Australian Police for ten years, where she is a regular performer.

An educated Jazz singer, McCaig ensconced herself in that world for years until the opportunity arose for her to sing backing vocals for an Elvis tribute artist. At first, the 'jazz police' inside her thought it sacrilege and she nearly let the chance slide by but, instead, took the opportunity, having no idea of the musical trip on which she was about to embark, as a whole new world of music and history would unravel before her very ears.

The evening unfolded in a very well thought out set, starting out with a slow, bluesy version of Ma Rainey and Lena Arant's C C Rider. McCaig's vocals were rich, strong and clear and, from the very first song to the last, her diction was impeccable as she told the songs' stories from the heart. The fact that she was incredibly well mixed throughout the show made her performance so much more relaxed and enjoyable.

The tempo picked up when McCaig was joined onstage by Pina Del Re and Kelly O'Brien, two singers with whom McCaig has sung countless time with over the years. These three voices melded beautifully together with the three-part harmonies and were delicious to the ears. Sweet Inspiration, by the Yandall Sisters, was their first song together, and it just got better from there.

They were backed by an incredibly talented band, with Kathie Renner on guitar and second keyboard, whose steady presence throughout the show included backing vocals, the creative Steve Todd, on drums and percussion, Shaun Duncan, great on bass, the wonderful David Burvill-Holmes, on flute and saxophone, to which McCaig was gracious enough to give the spotlight on occasions, and, last but not least, the extremely talented and effervescent Carol Young on keyboard and backing vocals, whose enthusiasm on the night was simply infectious.

McCaig's down to earth persona and strong stage presence made her connect so well with her audience who were with her every step of the way as she treated us to her version of classic songs such as You've Lost that Loving Feeling, by Spector, Mann, and Weil, and Joe Darion's The Impossible Dream.

McCaig only sings with people she loves, and it shows. She is gutsy, beautiful and classy, with vocals to match. This show is Elvis with a twist of jazz and it works. Elvis may have left the building but, through McCaig and others like her, the King's legend will continue to live on.


Related Articles View More Australia - Adelaide

Stories

Shows
Born in London, Barry was introduced to theatre as a small boy, through being taken to see traditional Christmas pantomimes, as well as discovering jazz (read more...)