BWW Interview: Natasha J Barnes Talks THE TWILIGHT ZONE at Ambassadors Theatre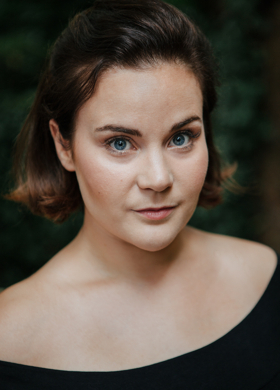 Natasha J Barnes is known for covering and playing the role of Fanny Brice in Funny Girl, and more recently Charlotte Bronte in Wasted at the Southwark Playhouse.
She now joins the cast of The Twilight Zone, currently playing in the West End.
Who or what inspired you to become a performer?
Pretty much anything I saw on the television from the age of four! My dad used to read me Roald Dahl stories as well. Fantastic Mr. Fox was my favourite.
It sounds silly, but he did all the voices and I wanted to do them back. It was the first time I wanted to entertain someone by performing for them.
How did you get involved with The Twilight Zone?
I was called in for a meeting when I was playing the fairy godmother in a panto in Portsmouth to come and meet with Richard Jones, the director, and Sarah Angliss, who's written the music for it. I thought "What could be further away from a panto?!".
I went in not expecting to book it, but I was so happy I got it. I was working when it was last on at the Almeida Theatre, so I wasn't able to see it. It's one of those jobs where you forget you're playing a role and just enjoy reading the script.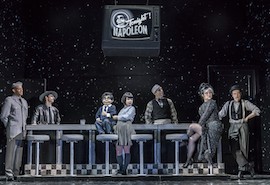 Tell us about the characters you're playing.
I play a few characters throughout the show: Ethel, a professional dancer in a scene in a diner where everyone is a crime suspect; Mya, the cat girl, who is the least human of the characters; and Mrs. White is a 1950s housewife.
What's interesting about these roles is I'm playing a lot of women who are oppressed by misogyny, and I enjoy finding the strength within them all.
They've all got one thing in common: they're very aware of their power as women. I've liked trying to make that more current and accessible.
Sometimes shows don't age well, but Richard, my director, helpfully said during rehearsal "We often learn the most lessons by looking back at what was, and rather than pretending it didn't exist, give it a true representation from the time".
We're presenting The Twilight Zone as it was at the time and people will hopefully think, "Thank goodness society has changed!".
How has it been working with an existing cast in rehearsals?
It's great. I know Lizzie [Connolly], who played my track previously at the Almeida. We knew each other before being involved in this and she really enjoyed it. I'm a big fan of hers.
Everyone who's done it before is amazing at being flexible about learning and responding to new people in the cast while also lending a hand. It's a very physically and logistically demanding piece, so it's good to have people in room who vaguely know what they're doing.
I love that from the moment the show goes up you have to prepare and be so, so focused. You don't leave the backstage area until the end of the show. You're always changing costume or moving a piece of set. I always find I get the most out of it when I forget myself and get immersed in the show.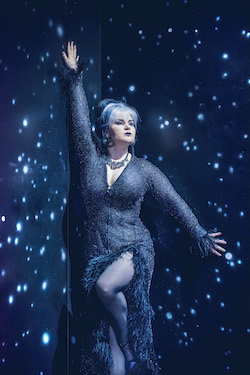 Did you previously watch the TV show?
No, I didn't. I knew about it from going to Disney World - my favourite ride was "The Ride of Terror". I remember the music from the scary lift.
I've since watched some of the episodes, even those not incorporated into the show. I'm trying to keep them separate: it helps to watch some of the episodes we touch on in the play, because it's good to have a reference.
The show is episodic in nature and will touch on one story, then another story, and eventually comes back to them.
Why do you think the franchise has been so successful?
The Twilight Zone takes an element of fable and fantasy and finds a way to tie in a reflection point of what's happening in the world. We suspend our disbelief with an alien in a diner, a catgirl etc., and engage in a reality that is subliminally messaging us about what's really going on in the world.
Any other upcoming projects you can tell us about?
My main thing just now is this production of The Twilight Zone. I also have a nine-month-old and ongoing promotion of my album Real. I'd like to get the music out at some live shows in the future, but at the moment I want to give everything to this project.
Why should people come to The Twilight Zone?
We live in quite a stressful climate at the moment. We don't know what's going on socially and politically. Something about this show takes you away, makes you think. It's an amazing bit of escapism that leaves you thinking.
The Twilight Zone at the Ambassadors Theatre until 1 June
Read our interview with fellow cast member Oliver Alvin-Wilson here!
Photo credit: Matt Crockett, Johan Persson
Related Articles