BWW Review: WIZARD OF HIP (OR WHEN IN DOUBT SLAM DUNK) at MetroStage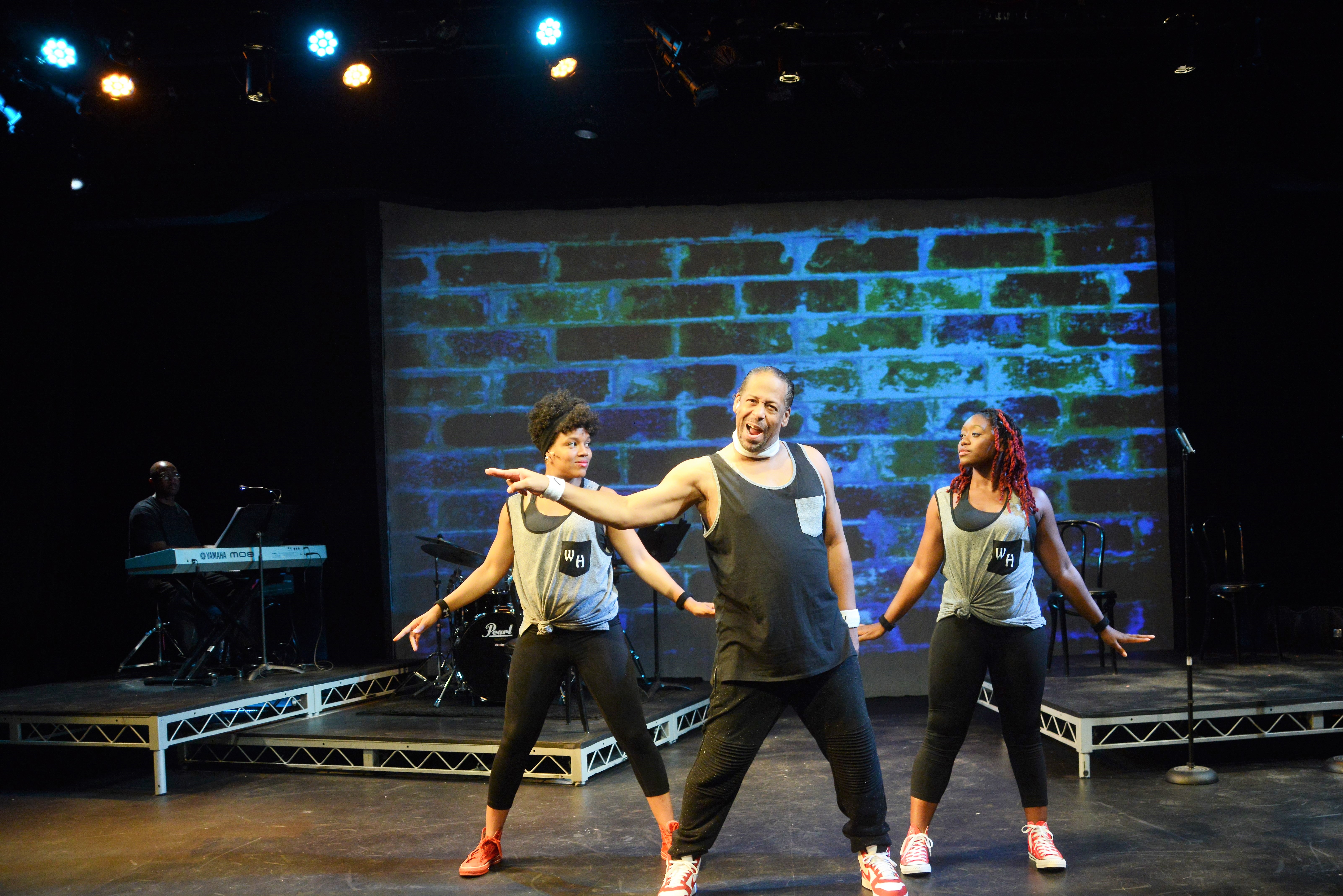 With such a tight knit community of theater goers in the audience, it's hard to be in a bad mood the moment you walk into MetroStage. Just entering the lobby and waiting for the house to open, there is already a chatter of excitement. You are bound to see the theater's Producing Artistic Director, Carolyn Griffin, bouncing around, greeting what seems to be every person by name, grinning and exclaiming how much you will love this show.
So imagine the energy when this audience is seeing MetroStage mainstay-playwright, lyricist, director and choreographer-Thomas W. Jones II acting on the stage for, somehow, the very first time in THE WIZARD OF HIP (OR WHEN IN DOUBT SLAM DUNK).
Wizard of Hip was first performed in D.C. by Jones in 1992 at Studio Theatre during its tour across the United States. It was then followed a few years later by Hip 2: Birth of the Boom. The show in its original version was a one man show written and directed by Jones. This version premiering at MetroStage was updated with music by William Knowles and features the Lady Doo Wops, Jasmine Eileen Coles and Kanysha Williams.
WIZARD OF HIP follows the average African American man, Afro Jo, in his journey through life and his quest to be hip. From growing up with crazy parents, to the sexual exploits of college, to then actually being a parent, all in the meantime trying to understand how to create a legacy for yourself. Beautifully weaved through are conversations of race, gender and class, explained in relatable language and well-placed cultural references.
As a white woman, to be honest, Afro Jo is a character I don't know too well. However, even without seeing the other two plays I feel like I understand his experience a little better and left wanting to know more.
It was also a hilarious show; the audience seemed to be laughing and smiling 90 percent of the piece. Jones, even with all of his lines and choreography is constantly full of energy. He doesn't miss a beat with seemingly unplanned asides to the audience and jokes with terrible, or as the Lady Doo Wops call "sad," punchlines.
MetroStage newcomers Coles and Williams were pure gems. With energy rivaling Jones and two of the most beautiful voices I had heard in a while, the duo added a dimension to WIZARD OF HIP that felt more real and personable than Jones on his own.
WIZARD OF HIP is a must see. Not only does it create a conversation on race in a time in American history where the stakes surrounding the issue seem to get higher and higher, but it also creates this conversation with a smile on everyone's face.
It is a play that is both thought provoking and fun, and at the end of the day, what more could we really want from a piece of theater?
WIZARD OF HIP will be at MetroStage through September 17. For tickets call 703.548.9044 or online at www.metrostage.org.
Runtime is about two hours with a 15 minute intermission.