Review: SWEENEY TODD at Kensington Arts Theatre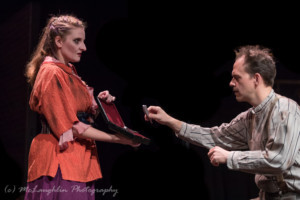 Craig Pettinati's staging of Sweeney Todd at the Kensington Arts Theatre is bursting with bright, young talent that promises theater traditions will be faithfully kept by a new generation. Most of the cast members are likely a decade or two younger than the 1979 Broadway debut of Stephen Sondheim's bloodiest musical, but they have a command of the material that is refreshing. The community theater favorite is staged in an intimate, and sometimes interactive, setting that offers an exciting new experience for fans and newcomers alike. The reward, however, is viewing a production featuring a number of fresh performers who feel primed to command any equity stage they choose.
Easily the most engrossing performer of every scene is Elizabeth Hester as the jaded and lovestruck Mrs. Lovett. Hester is unflinching in the character. She makes bold decisions that delight and commits to them. The result is an enchantingly macabre accomplice. At times, I wished she were the one cutting throats. Her singing voice is as strong as her acting, and she masters the elusive balance of maintaining vocal purity and character fidelity.
Hans Dettmar makes a surprising and lively entrance as Sweeney Todd, but then backs down from the character until the carnage begins. Todd is a madman tortured by grief, but in early scenes he seems more agitated than demonic. Dettmar indulges in considerable hand-wringing until he clutches a razor, which becomes an asset. Once he is able to seize the full fury of the wronged barber, the fun begins. Dettmar's vocal talent is the secret ingredient that adds delicious flavor to the role.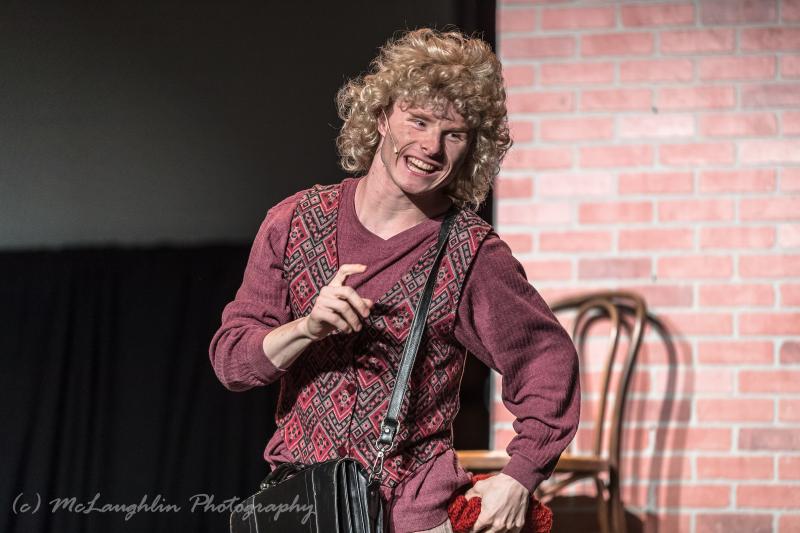 Emily Lawrence as Tobias Ragg has the presence and professionalism of someone twice her age. In fact, she often upstages more seasoned performers. Lawrence should be listed on every 'young performers to watch' list in the area. Her mannerisms are fully realized and she is fearless in tackling the difficult and unique vocal challenges of the role. Lawrence singlehandedly carries the emotional weight of the otherwise callous script.
Simone Brown as Johanna and Brian Dauglash as Anthony Hope are an irresistible pair. Pulling double duty as forbidden lovers and making repeated quick changes to fill the ensemble, they both add a tender innocence to the story. A Peabody trained opera singer, Brown slides deftly along Johanna's super-soprano range. There is no difficulty in believing her talent would spark the passion of a stranger on the street. Cue Dauglash as single-minded suitor Anthony who he plays with earnest and abundant energy. He proves to be a scene stealer on a number of occasions and never disappoints.
Jim Adams as Judge Turpin, Brittney Bartlett as Beggar Woman and Pirelli, and Christopher Gillespie as Beadle Bamford round out the cast with colorful and hilarious performances. The cast's vocal accomplishments are a highlight and Stuart Y. Weich leads a capable orchestra. Unfortunately, they are hidden from view, and the performers cannot benefit from watching the conductor. Each is done a disservice by no line of sight. Sondheim's compositions are a very specific discord that poses unique timing challenges.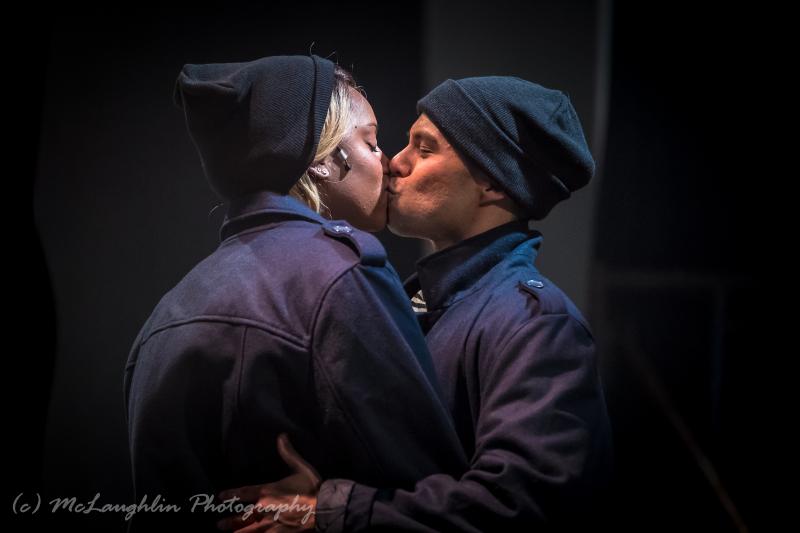 The production features an interesting design element that is an admirable risk, but not quite perfected. Pettinati incorporates a screen presentation by special effects designer Jeff Clausen that is at times intriguing but can prove distracting. For anyone who has ever attempted a first date in a sports bar knows that company, no matter how engaging, will find heavy competition for focus next to a screen.
Flashbacks and visual aids play out during scenes, but Sondheim's descriptive lyrics and the capable performances need no assistance. In fact, some of the mystique is lost. Costume designer Richard Battistelli brilliantly dresses Todd in oversized attire, implying he has withered to a shell of his former self. However, in flashbacks Dettmar is just as slender and we lose the illusion. Hester is able to maintain focus throughout her solos, but we gain nothing by seeing the sea she imagines. The waves are palpable in her high "E." The intent is presumably to modernize the production but comes off feeling dated. There is an understandable pressure to stay abreast of the current Broadway trend of multimedia and some tweaks will make it effective in a future production.
Seeing how each theater uniquely tackles the problem of pulling off multiple murders live on stage is always intriguing. Jared Johnson's scenic design is simple but effective. The use of the space is clear and inventive. There is an interactive opportunity for the brave to sit with the cast at picnic tables in the front of the house. Although no ill will befall you, be warned. It's not for the squeamish.
Sweeney Todd runs through November 17 at the Kensington Arts Theatre. Visit http://www.katonline.org/ for tickets.