Lung Ha Theatre Company and Royal Lyceum Theatre Edinburgh Present The World Premiere Of CASTLE LENNOX
Performances run 30 March – 1 April 2023.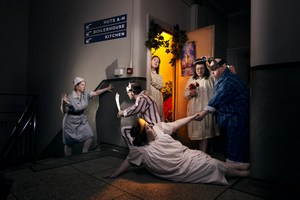 Award-winning Lung Ha Theatre Company are finally bringing Linda McLean's Castle Lennox to the stage. Originally due to premiere in May 2020, the play features songs by Michael John McCarthy and is co-produced with Royal Lyceum Theatre Edinburgh.
Castle Lennox explores the strength, wit and resilience of those who were sent to Lennox Castle Hospital in East Dunbartonshire, Scotland's largest mental institution, from the 1930s to the 1990s, and was inspired by Linda's memories of visiting her uncle there in the 1960s.
When Annis, a young girl with autism, finds herself incarcerated in Lennox Castle Hospital, her first impulse is to try and escape the brutal regime of punishment and medication. However, as she gets to know her fellow patients they introduce her to another world - a world exploding with colour and song, an enchanted castle in which the once-a-month disco offers an alternative reality to the daily dose of pills and punishments.
This ensemble piece will be performed by the award-winning, Edinburgh-based Lung Ha Theatre Company, who since 1984 have worked with over three hundred performers with a learning disability, created over forty original productions and toured internationally. The 26 actors from Lung Ha Theatre Company will be joined by 3 actors brought to the production by the Lyceum Theatre in this exciting collaboration between the two companies.
Maria Oller, Artistic Director of Lung Ha Theatre Company, said: "When Linda McLean brought the idea of Castle Lennox to me, I just knew that this is the right story to be told, performed and sung by Lung Ha Theatre Company. To work together on a co-production with the Lyceum Theatre is an exciting and long wished for collaboration. Ever since we had to stop the rehearsals of Castle Lennox in 2020 due to lockdown, we have been waiting patiently for this moment - to be able to bring the story to you. Hurray! It's coming!"
Linda McLean, writer of Castle Lennox, said: "I have wanted to tell this story for a long time, but it was crucial to me that it do justice to the indomitable spirit of the people I knew in Lennox Castle. As soon as I met Lung Ha Theatre Company, I knew I had found my cast."
A Royal Lyceum Theatre Edinburgh co-production with Lung Ha Theatre Company.

More Hot Stories For You
CLASSICAL CRACKERS Announced This Christmas At St Johns Smith Square

November 28, 2022

St John's Smith Square are marking the festive season with their 37th annual Christmas Festival. Top talent, from Vox Luminis to The Tallis Scholars, will gather in the heart of Westminster to perform timeless Christmas music. With the iconic hall at St John's Smith Square decked in Christmas decorations, and mulled wine and mince pies sold in The Footstool Cafe, Christmas at St John's Smith Square is set to be a cracker. 
---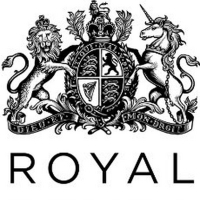 Royal Opera Announces Casting Updates for THE MAGIC FLUTE, AIDA, LA TRAVIATA And More

November 28, 2022

The Royal Opera has announced several casting updates for its upcoming season.
---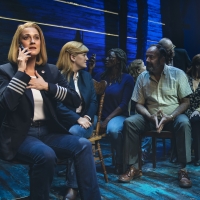 COME FROM AWAY to Launch U.K. and Ireland Tour in February 2024

November 28, 2022

The multi award-winning musical Come From Away, which celebrated its 1000th performance in the West End last night, Monday 28th November, has announced that the production will launch its first ever tour of the U.K. and Ireland, opening in Leicester in February 2024.
---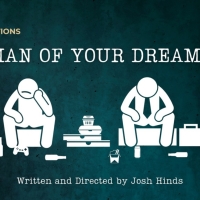 Etcetera Theatre to Present MAN OF YOUR DREAMS in December

November 28, 2022

Man of Your Dreams is coming to Etcetera Theatre 1 - 10 December. George has had a tough week. The job he loves, the job he has dedicated his twenties to, has let him go. Unemployed and listless, he winds up at Hamish's flat, his best and oldest friend.
---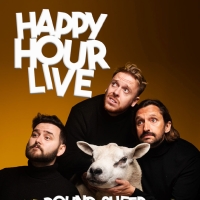 Extra Dates Added to JaackMaate's HAPPY HOUR PODCAST UK Tour

November 28, 2022

Due to popular demand, the team behind the award-winning, smash hit Spotify podcast JaackMaate's Happy Hour, are adding extra dates to their first live UK tour.
---