Soundstreams Presents SURFACE TENSION
Performances are October 22, 2022, 7 PM & 9:30 PM.
In this RBC Bridges concert Soundstreams combines an emerging composer showcase with a performance of Surface Tension by visiting composer and mentor, Ireland's Donnacha Dennehy. Lawrence Cherney, Founding Artistic Director, is pleased to announce that on October 22, two performances at 7:00pm and 9:30pm will be performed by Canada's virtuosic TorQ Percussion Quartet, this year's resident RBC Bridges ensemble.
Dennehy's sizzler for percussion quartet, Surface Tension, is a work inspired both by the historic collection of percussion instruments at New York's Metropolitan Museum of Art, and the techniques used to play the bodhrán, a traditional Irish frame drum. Works for drums can be rich in rhythm and timbre, but are often harmonically less interesting because of the pitch limitations of the instrument. Dennehy's Surface Tension incorporates an unusually wide spectrum of pitches. The first half of the program will feature six world premieres for percussion - short new works, composed by the brilliant participants in Soundstreams' RBC Bridges Emerging Composer Program. The artists in this program, chosen through an international competition, have been mentored by Dennehy leading up to the showcase. TorQ Percussion Quartet, the resident ensemble for this year's RBC Bridges program, will perform their new works.
Surface Tension will be performed in an exciting new space in Liberty Village at Universal Music on Atlantic Ave.
More Hot Stories For You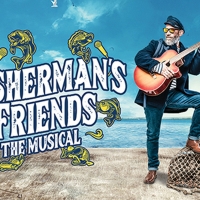 FISHERMAN'S FRIENDS: The Musical Announces $39 Same-Day Rush Seats

November 25, 2022

David Mirvish will offer Same-Day Rush Seats for FISHERMAN'S FRIENDS: the Musical. Rush seats are based on availability and cost $39. 
---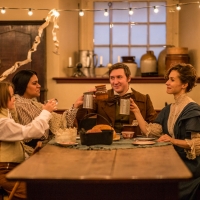 Immersive A CHRISTMAS CAROL To Return to Toronto's Historic Campbell House Museum

November 23, 2022

The Three Ships Collective - with the support of Soup Can Theatre - has announced the return of A Christmas Carol! After a two-year hiatus, the immersive and award-winning production will once again transform the historic and picturesque Campbell House Museum, filling it with mirth, music, and merriment!
---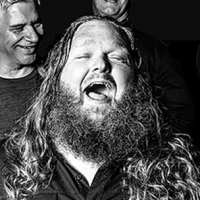 Matt Andersen & The Big Bottle Of Joy Announced At Massey Hall, Friday, April 14, 2023

November 22, 2022

Massey Hall will present the return of Matt Andersen on Friday, April 14, 2023.
---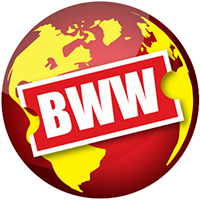 New Slate Of CITY SESSIONS Concerts Begins This Month

November 21, 2022

Following a successful first season of supporting local artists with invaluable performance opportunities, the Canadian Opera Company has announced the return of The Free Concert Series in the Richard Bradshaw Amphitheatre: City Sessions. Beginning November 22, 2022 and running through June 2023, one concert will be released every month, showcasing a new artist or ensemble filmed in the COC's breathtaking, city-facing performance space. 
---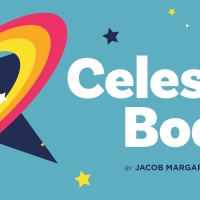 Young People's Theatre Presents Geordie Theatre's CELESTIAL BODIES

November 17, 2022

Young People's Theatre (YPT) presents a thought-provoking play for teens, Celestial Bodies, directed by Jimmy Blais (Artistic Director of Geordie Theatre), written by poet and playwright Jacob Margaret Archer, and produced by Geordie Theatre.
---