Hand to God at Jobsite Theater
Dates

2/26/2021 - 3/14/2021

Theatre


Tampa,FL





Meek and mild Jason takes solace in the Christian Puppet Ministry after the death of his father. When his originally soft-spoken puppet Tyrone takes on a shocking personality then possesses his arm, Jason unwittingly throws the town of Cypress, TX into a tizzy. Jason's complicated relationships with the town pastor, the school bully, the girl next door and—most especially—his mother weather further turbulence at the hands of Tyrone's dangerously irreverent personality. Hand to God explores the fragile nature of faith, morality and the ties that bind us.

News About Hand to God at Jobsite Theater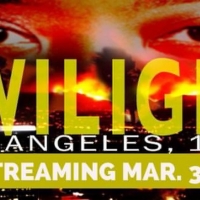 Jobsite Theater Begins Streaming TWILIGHT: LOS ANGELES 1992 Tomorrow
March 02, 2021
A "living newspaper," Twilight: Los Angeles, 1992 doesn't take sides or offer solutions to the complicated, fraught issues but instead presents the consequences from that moment, leaving it in the hands of the audience to consider.
BWW Review: ROBERT ASKINS' HAND TO GOD-BOLDLY GOES WHERE YOUR CHILDRENS' PUPPET SHOW NEVER SHOULD GO at JOBSITE THEATER
March 02, 2021
ED WARREN: "The devil exists. God exists. And for us, as people, our very destiny hinges on which we decide to follow."- from the 2013 film, THE CONJURING While preparing to see the irreverent and shockingly funny Hand to God, I did not know what to expect. I did however know going in that this is the absolute perfect play for Jobsite Theater to tackle, as I feel that no other theater company in the bay-area could tackle its humor more effortlessly than what the fine folks at Jobsite have accomplished. Robert Askins' foreword in the script says it best, "...this is a blueprint. It is a suggestion. It is a speech bubble in a long conversation. It is an invitation to play." Jobsite hit their mark with this blueprint and has etched in our memories a ballsy, hilarious, and heartbreaking spectacle that is a provocative piece of unabashed panoramic-thrusted vulgarity and humanity that I will soon not forget.
BWW Review: Jobsite Theater and the Straz Presents Robert Askins' HAND TO GOD - Puppet Sex, Demonic Possession & One Hell of a Cast
February 27, 2021
I swear, my hand to God, that you've never seen anything quite like it.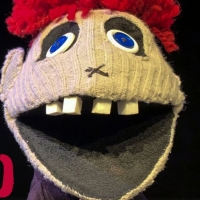 HAND TO GOD Opens Next Week at Jobsite Theater
February 16, 2021
Jobsite Theater presents HAND TO GOD, Robert Askins' Tony-nominated hilariously irreverent play featuring a foul-mouthed puppet.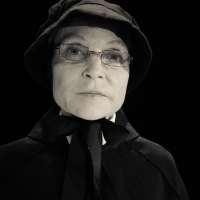 BWW Review: Jobsite Theater's Production of John Patrick Shanley's DOUBT: A PARABLE at the Jaeb Is Worth the Wait
January 16, 2021
It's the fastest 85-minutes that you'll experience in the theater.
BWW Review: Giles Davies Brings Local Theater Back to Life in Jobsite's FRANKENSTEIN: THE MODERN PROMETHEUS at the Jaeb
October 31, 2020
I needed this; we needed this; and if you are reading this, I know that you need this right now too.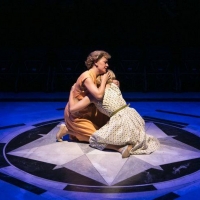 BWW Review: The Best of the Decade - Reviewer Peter Nason Picks the Top 25 Local Shows & Performances of the Past 10 Years
December 21, 2019
25 Shows & Performances in the Tampa Bay Area That Rocked Our World from 2010 to 2019!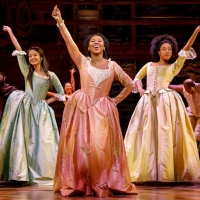 BWW Review: 19 for 2019: The Best Local Shows and Performances of the Year
December 14, 2019
BWW Reviewer Peter Nason chooses the best of the best that he saw onstage in the Tampa Bay area in 2019.