THE AGITATORS Comes To freeFall Beginning This Month
The Agitators opens January 28 and runs through February 26, 2023.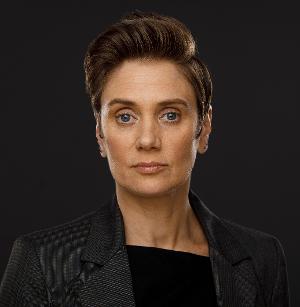 freeFall starts off 2023 with a new play by Mat Smart. The Agitators tells of the enduring but tempestuous friendship of Susan B. Anthony and Frederick Douglass. Great allies? Yes. And at times, great adversaries. Young abolitionists when they met in Rochester in the 1840s, they were full of hopes, dreams, and a common purpose. As they grew to become the cultural icons we know today, their movements collided and their friendship was severely tested. This is the story of that forty-five-year friendship - from its beginning in Rochester, through the Civil War, and to the highest halls of government. They agitated the nation, they agitated each other, and, in doing so, they helped shape the Constitution and the course of American history. The Agitators opens January 28 and runs through February 26, 2023.
Marketing Director Matthew McGee explains the appeal of producing The Agitators. "While we've focused on providing escape for our audiences with our recent programming, we thought it was time to present a drama that asks big questions about our collective past, present and future." says McGee. "When our staff read The Agitators for the first time, we knew we must produce this uplifting, historical look at two very different American icons whose abiding friendship helped them find common ground during an unprecedented time of upheaval and social change."
The Agitators premiered at the Geva Theatre Center (Artistic Director, Mark Cuddy; Executive Director, Christopher Mannelli) in Rochester, New York on October 21, 2017.
The Agitators by Mat Smart features direction by Kristin Clippard. Tampa Bay audiences will remember Clippard's work on The Roommate and Silent Sky at American Stage. The set design is by Hansen Scenic with costume design by David Covach and wig/make-up design by Loryn Pretorius (Broadway's Tootsie). Dalton Hamilton provides the lighting design while properties are designed and created by Alexis L. Roberts. Artistic Director Eric Davis will provide video design with sound design by freeFall newcomer Bailey Gafeney of Multiband Studios in Atlanta, Georgia. India Nicole Burton (Panther Women playwright) serves as dramaturg for this production.
freeFall favorite Jennifer Christa Palmer (HBO's The Outsider, Netflix's Stranger Things) returns to freeFall as Susan B. Anthony after having last appeared here as Miss Prism in The Importance of Being Earnest with Zombies. She is joined by L. James, making his freeFall debut, as Frederick Douglass. James was recently in Art as Yvan with Shakespeare & Company and will perform with Urbanite Theatre in the world premiere one-man drama Backwards Forwards Back later this Spring.
Tickets for The Agitators can be purchased online at freefalltheatre.com and run between $45 and $55. There are two preview performances on January 27 and January 28. Admission for previews is only $25.