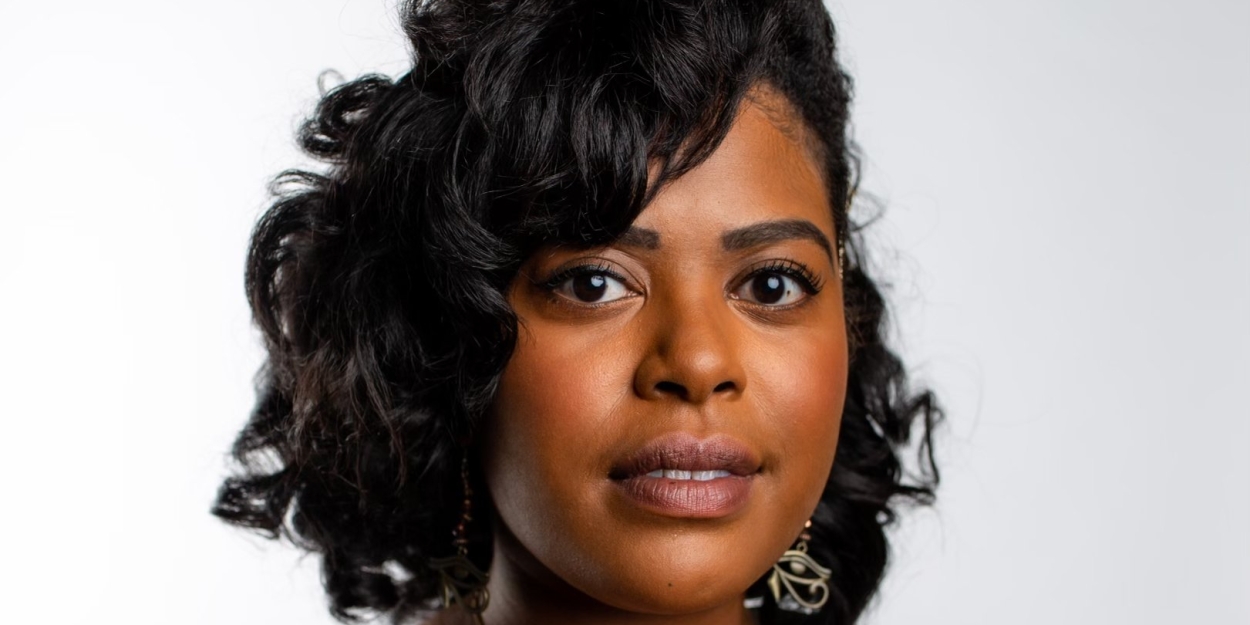 Chicago Writer Regina Victor Announced as Keynote Speaker of American Stage's Lift Every Voice: New Play Festival.
Victor plans to take the stage to discuss how emerging plays impact the theatre community and culture.
American Stage's Lift Every Voice: New Play Festival is a three-day celebration of theatre, new plays, and aspiring writers hosted at downtown St. Pete's James Museum of Western & Wildlife Art.
The play festival [March 3-5, 2023] will be kicked off with a keynote speaker and multidisciplinary theatre artist: Regina Victor.
Coming all the way from Chicago, the California-born creator, writer, and performer plans to take the stage to discuss how emerging plays impact the theatre community and culture. A fitting topic for the play festival, considering its prerogative is to bring five completely new and never-before-produced plays to life with staged readings by local actors.
"I plan to use this platform to talk about how new works affect American culture," Victor said. "I want to inspire artists to collectively take responsibility in our art to make a better future."
Victor is the founder of Rescripted, a Chicago BIPOC and queer-centered performing arts journalism platform. They have written for American Theatre, Chicago Reader, Playbill, etc.
"I'm also well known in Chicago and regionally as a director, dramaturg, and new-works advocate," Victor said. "I was a performer for the first 20 years of my career and am very excited to be returning to my acting roots as a performer in the last few years."
Most recently Victor worked as a dramaturg on Will Davis and Chris Ashley's production of As You Like It. In the same production, Victor performed nightly as Jaques de Boys, and understudied the characters Orlando and Oliver de Boys.
As a dramaturg and director, Victor has worked with Danai Gurira (Familiar, Steppenwolf Theatre), Qui Nguyen (Strangeworld, Revenge Song), Beaufield Berry (In The Upper Room, Buffalo Women), Phylicia Rashad (The Roommate, Steppenwolf Theatre), Mallory Raven-Ellen Backstrom (Once in a Blue Moon), and Emma Durbin (landscape).

The five new plays debuting at the festival aren't the only firsts. A festival has never before been co-produced by a professional theatre and a museum.

The James Museum is a space dedicated to showcasing Indigenous people's art, and the festival will feature at least one play from an Indigenous playwright.
"I am thrilled to be a part of LEV's mission to champion new and emerging voices in American Theatre. I have dedicated my career to this work and it's an honor to co-conspire with American Stage," Victor added.
In between readings, playwrights will host panels discussing the art form itself and the themes in the work presented.
It is truly an event for emerging creators.
What does Victor wish they knew early on in their career as a writer?
"I wish someone had told me that I didn't need anyone else to start writing. Our perspectives are unique and valuable even before we gain skill and training. We don't need to develop our voices, we just needed to listen to what is already there."

American Stage is offering an all-access pass for those hoping to attend and participate in Lift Every Voice: New Play Festival. Attendees can come to all three days, or pick and choose the plays and panels they wish to attend.
About the 2023 Lift Every Voice New Play Festival

March 3 - 5, 2023
At the James Museum of Western & Wildlife Art 150 Central Avenue in Downtown St. Pete.
All-Access Pass is $100 (+ $8 handling)
Be the first to experience new plays by the country's leading playwrights.
When purchasing a pass, please select either the ORANGE or PURPLE pass. Each pass gives you access to all events; it just determines the order in which you see the plays.
About The James Museum
The James Museum of Western & Wildlife Art provides experiences that inspire human connection and transformation through art depicting the peoples, landscapes, and history of the American West, and wildlife of the world. More than 400 premier works of art including sculpture, paintings and jewelry are on display in the museum's 26,000 square feet of gallery space. The museum engages the community through programs and educational opportunities, for all ages, that bring our history to life and amplify voices that are not often at the forefront of mainstream western art. When The James Museum opened in April 2018 it became one of the newest additions to St. Petersburg's thriving arts community.
About American Stage

American Stage Theatre has operated as a non-profit 501(C)(3) in the heart of St. Petersburg, Florida, providing live theatrical productions as a professional regional equity theatre since 1977. As Tampa Bay's longest-running, most critically acclaimed professional theatre company, its vision is to be a vital arts leader, connecting its community to world-class productions that celebrate the most powerful stories of the moment and the most defining stories from our past.
American Stage's year-round accessible programming brings the power of quality live theatre to each generation. American Stage believes that through the telling of dynamic stories, the theatre has the power to unite us in our shared experiences and to deepen our connection to one another through the illumination of diverse perspectives.
Powerful Stories. Boldly Told.
Learn more about American Stage at AmericanStage.org