BWW REVIEW: BROADWAY BOUND Provides An Insight Into Post War New York As A Young Comedy Writer Shares His Story Of Life In Brooklyn
Thursday 22nd November 2018, 7:30pm New Theatre
Neil Simon's semi-autobiographical BROADWAY BOUND shares his journey from the familial home to his dream career as part of Broadway's entertainment industry. Under Rosane McNamara's direction, the realities of life are presented with honesty as the humor of life naturally evolves.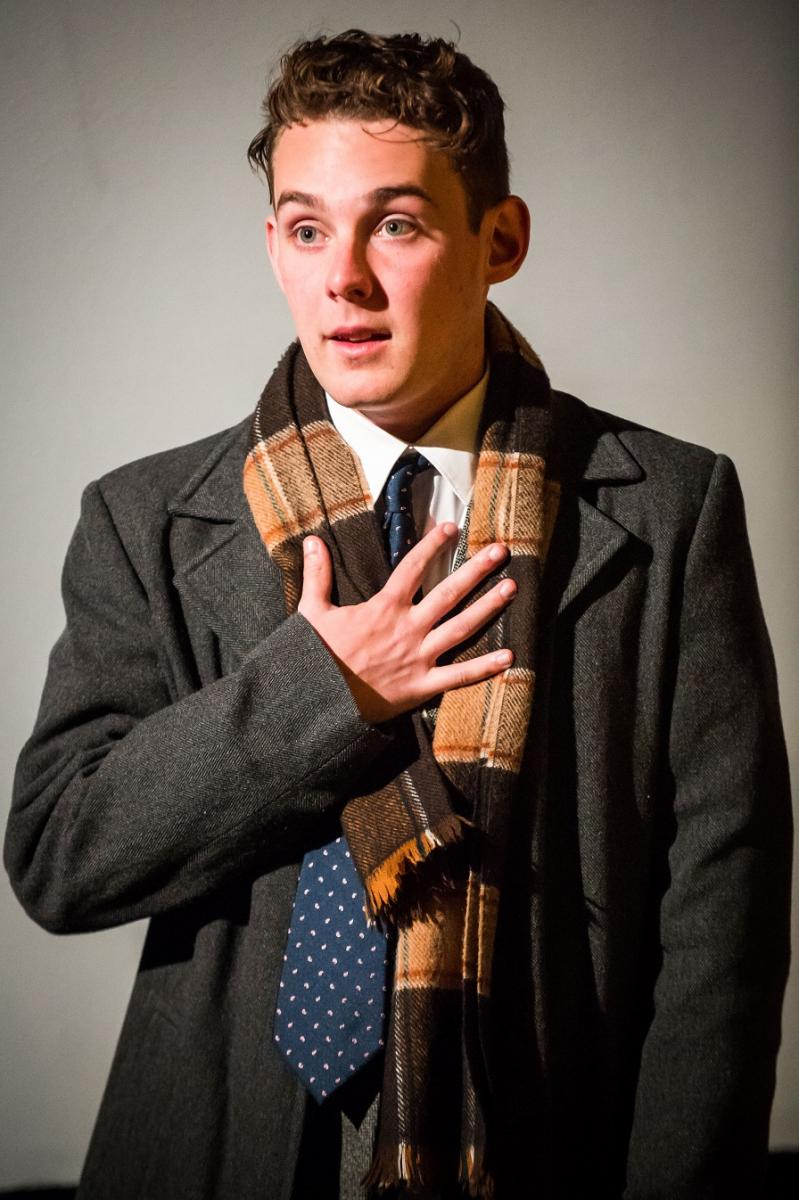 Whilst presented as a stand - alone play, BROADWAY BOUND is the third part of Neil Simon's "Eugene Trilogy" in which the Jewish New Yorker Eugene Morris Jerome (Patrick Holman) shares his story of growing up in the Brooklyn suburb of Brighton Beach. BROADWAY BOUND revisits Eugene's life as a 27-year-old still living with his parents in 1949. Eugene has a passion for comedy and making people laugh and he has a skill for writing comedy stories, a pursuit he follows with his older brother Stanley (Simon Lee) who serves as an editor and manager of sorts for the duo. Whilst Eugene is discovering love, for the wrong girl, Stanley is setting up interviews to get them a job writing for television and the boys set out to wow the producers whilst their mother Kate (Suzann James) realizes that she's losing more than just her maturing sons. Dealing with her elderly father Ben Epstein (Les Asmussen), a cantankerous old man who enjoys a quiet life away from his estranged wife, and her sister Blanche Morton (Susan Jordan) who cant help reminding her relatives that she's fallen on good times, Kate must also negotiate the issue of a husband Jack (Brett Heath)who is harboring secrets making BROADWAY BOUND as much Kate's story as Eugene's.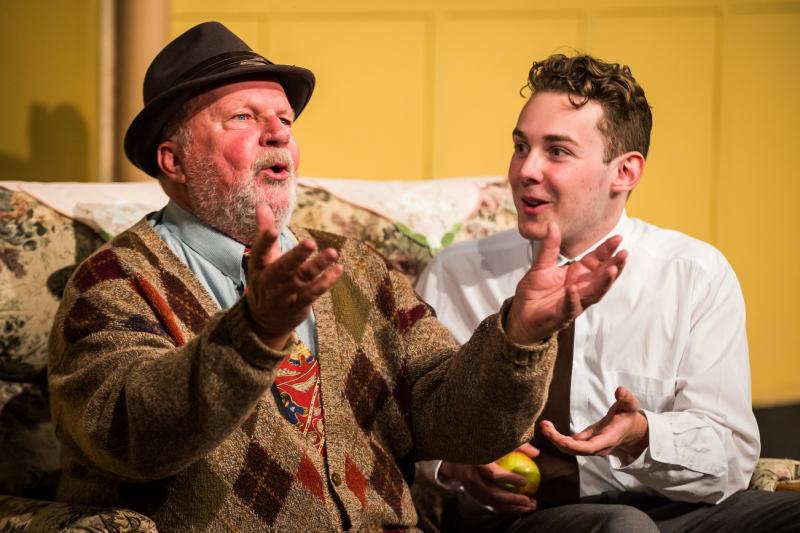 Given the work occurs within the confines of the Jerome's home set designer Allan Walpole has created an impression of a 1940's American home. Matching sofa set, radio cupboard and polished wood dining table dominate the living space that takes up most of the stage with an entry space complete with coat cupboard and a swing door to the kitchen is tucked behind the dining table. The artful part of the design comes in the cutaways to reveal Eugene and Stanley's bedrooms, raised above the level of the living room and flanking the central staircase which also leads up to a doorway beyond which more bedrooms are situated. Murals down the side of the stage set the location of the Brighton Beach with the skyscrapers of New York City see in the distance. The focus is easily drawn between the living area and the bedrooms with Mehran Mortezaei's lighting design. David Marshall Martin's costume design is simple as it captures the styles of the era whilst also reminding the audience that this is an average working-class family.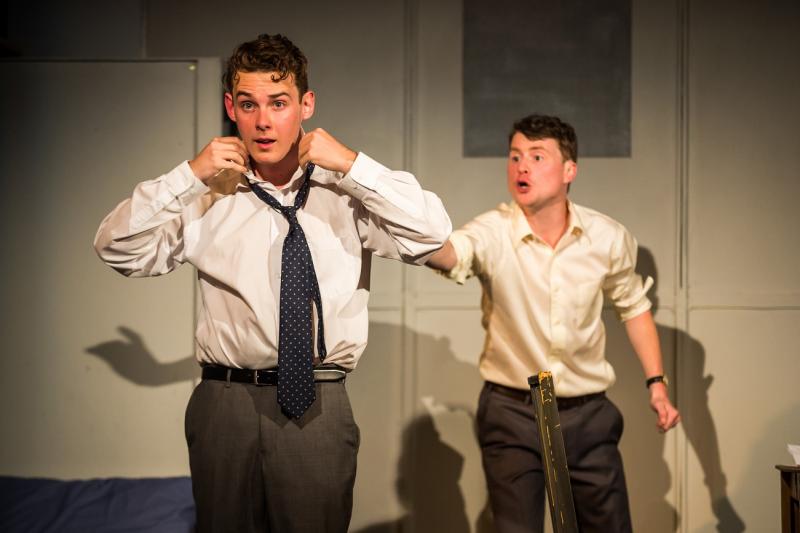 The performances are uniformly strong with relatively consistent Brooklyn Jewish accents characteristic of the Polish Jewish families like Ben and his descendants that had settled in the Coney Island Peninsula area. Suzann James delivers a compelling performance as the housewife and mother trying to hold it together, as Simon would have witnessed in his own mother, whilst her world is crumbling around her as she senses that her sons are ready to move out and suspects her husband has already left mentally, even if not physically yet. All she has is her father, but even his presence isnt assured as her sister Blanche tries to convince her that Ben should be united with his wife as Blanche and her rich husband pay to send their mother to live in the warmth of Florida. James' performance is delicate and nuanced as she shows the mother's passionate emotion of a woman wronged and the compassionate and nurturing side as she looks after her household. The reflection of her youth is particularly poignant as she lets Eugene and the audience in to the fact that she did have humor and fun in her life, much to her son's surprise.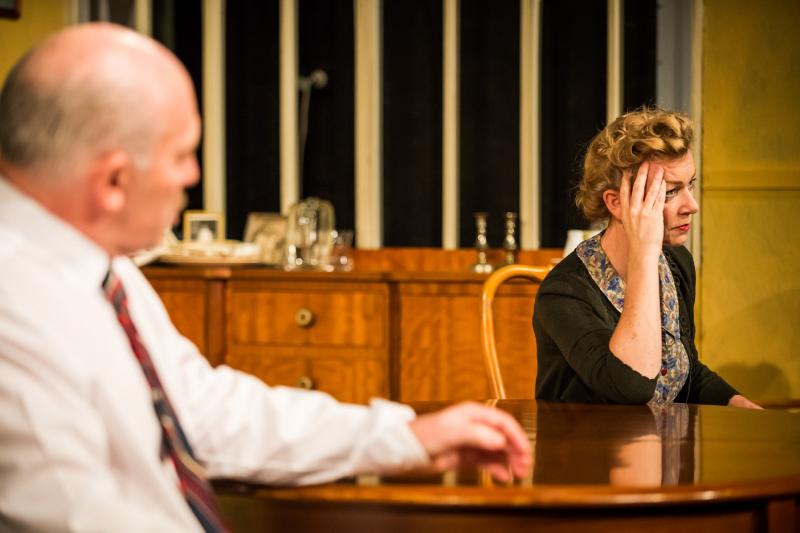 Patrick Holman gives the young Eugene a glee and also a disbelief at his family's lack of understanding of comedy whilst they inadvertently deliver 'unscripted' comic gold. His narration breaks the fourth wall with ease and confidence without feeling contrived or over directed but rather serving the story well as the audience also gains an insight into Eugene's thoughts. He captures the spirit of a younger brother somewhat exhausted with his brother's schemes and promises and possible tall stories whilst also expressing his distraction caused by young women who have caught his eye and heart. He ensures that the underlying inspiration of the radio play that he and his brother eventually write is clear without being too pointed, allowing the events to unfold with notes of recognition rather than expectation.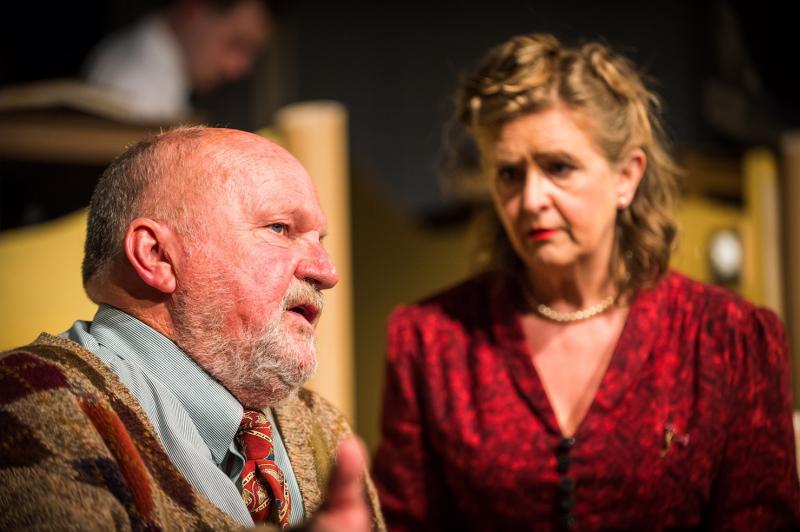 A Eugene's older brother, the 31 year old Stanley, Simon Lee ensures that the character is seen as somewhat desperate to make something of himself. Lee ensures that Stanley is seen as the more entrepreneurial of the brothers as he wants to get out of Brighton Beach and will also tell tall stories to convince Eugene to help him achieve his dream. He is dominant and more self-centered than his brother, particularly noted in his dismissal of his mother's dinner, bossing Eugene around and his loud entrances bordering on shouting that ensure everyone notices.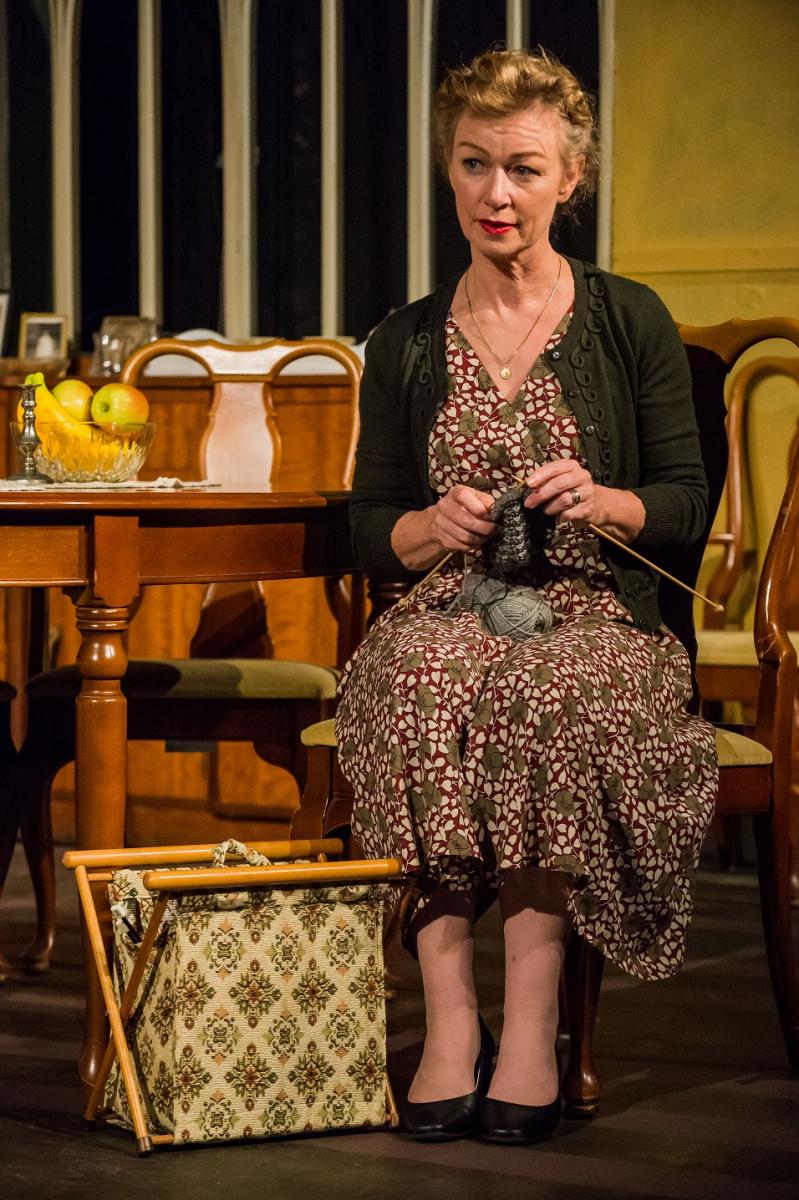 Les Asmussen is endearing as the aging grandpa Ben. He captures the spirit of the world-weary socialist who still wants a world where everyone is looked after, rejecting Blanche's offer to ensure he is comfortable simply because the same generosity can't be extended to many others that will still endure the cold New York winters. He also expresses the wisdom of age as he knows what is happening in the house, even if the family don't necessarily involve him.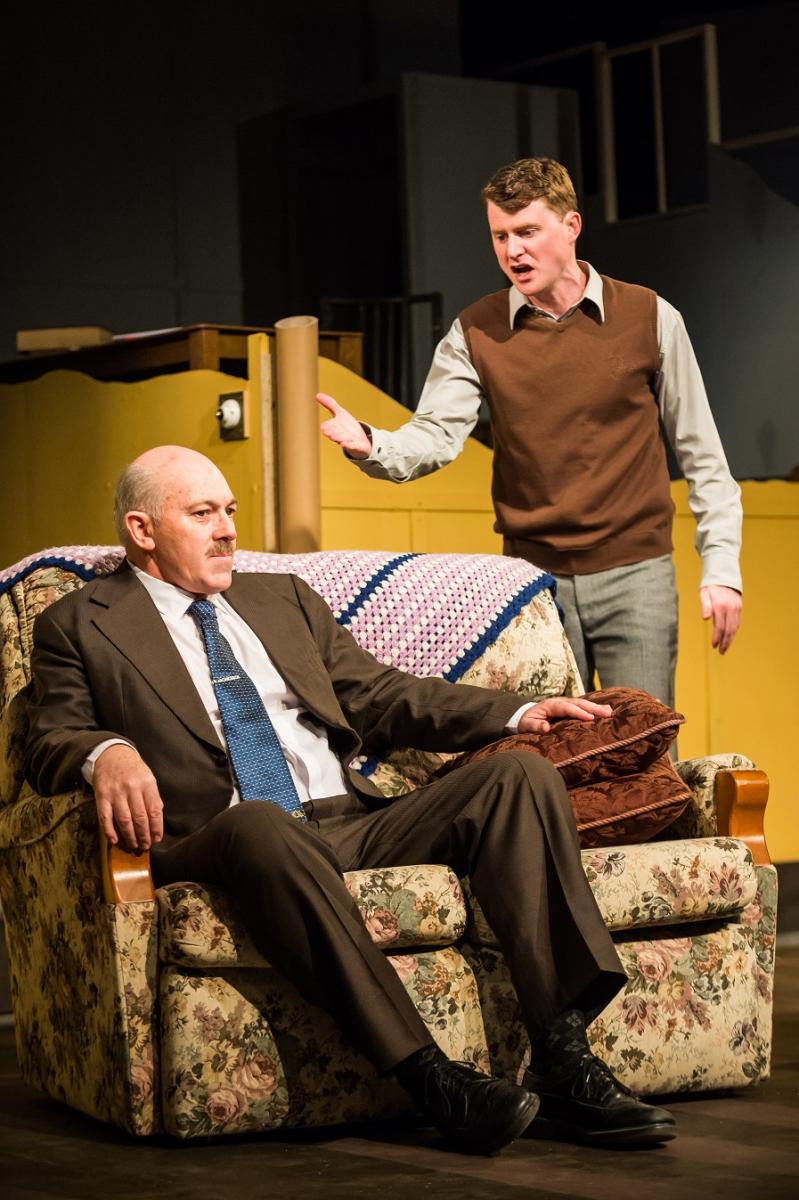 Brett Heath is suitably unlikable as father Jack, the absent father who seems preternaturally predisposed to disapprove of whatever his sons do, judging them whilst hiding his own sins. Heath ensures that Kate's comment of "you didn't move out, but you left" rings true with his performance of the philandering husband continuing to lie to the woman who still loves him despite everything that has happened.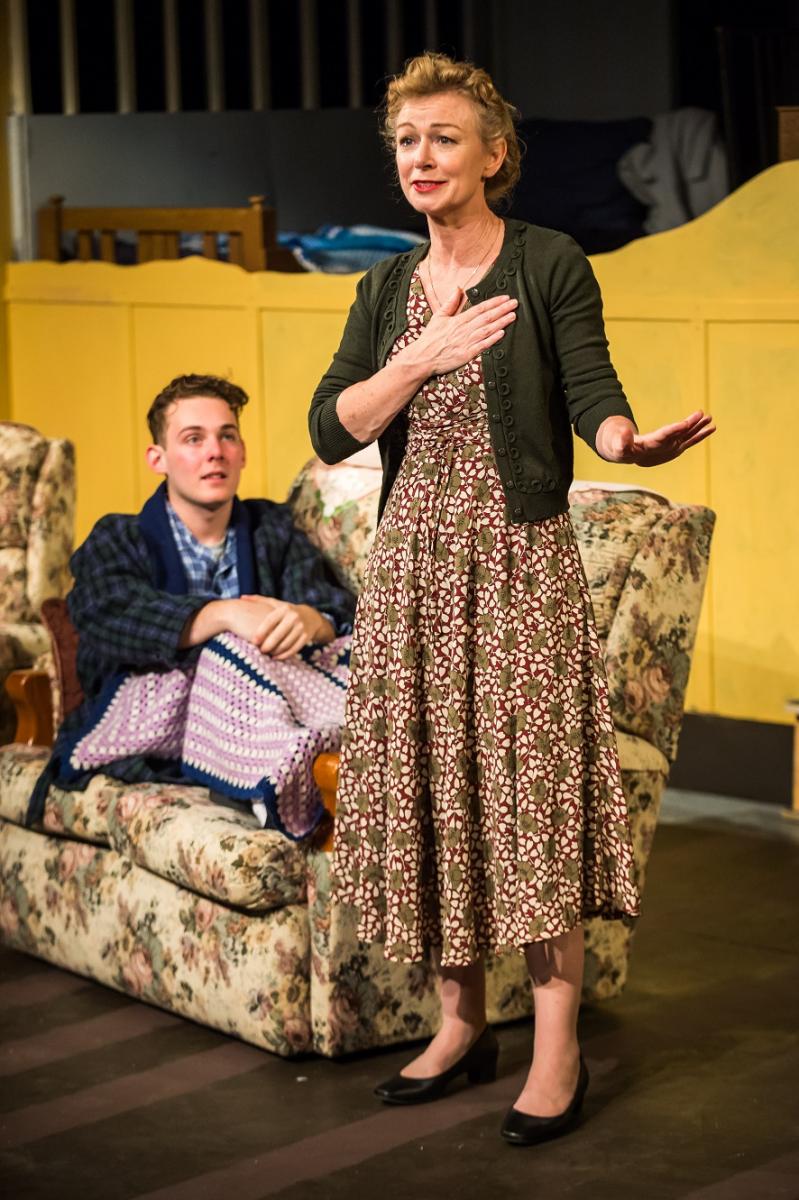 As Kate's sister Blanche, Susan Jordan presents a woman who has married well and seems to inadvertently throw it in her sister's face as she thinks money will solve everything. Jordan plays the role with a sense of displacement and unease at being back in the old borough, a long way from her Fifth Avenue home which Kate feels is so posh that she has nothing to wear if she were to visit. Despite Kate having taken Blanche and her daughters in following her first husband's death, Blanche exudes a sense of sneering at the humble home ensuring that it is easy to understand the family tensions.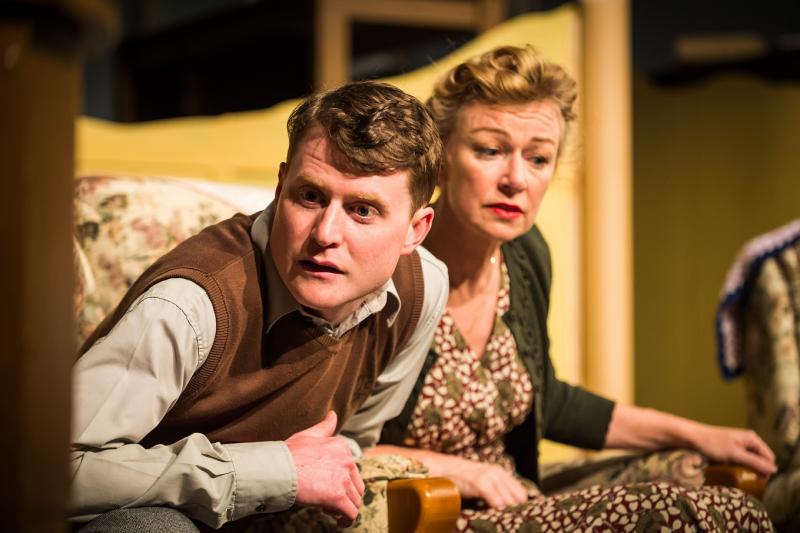 An intriguing insight into midcentury American life along with a glimpse into Neil Simon's own personal story, BROADWAY BOUND is a blend of drama and comedy with a liberal dose of poignant connection between a mother and son.
BROADWAY BOUND
https://newtheatre.org.au/broadway-bound/
Related Articles View More Australia - Sydney

Stories

Shows