BWW REVIEW: A VIEW FROM THE BRIDGE Returns To Sydney Even More Powerful Than Before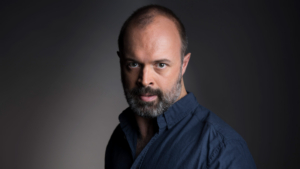 Friday 26th July 2019, 8:15pm, Ensemble Theatre
A VIEW FROM THE BRIDGE is presented with even more power and gravity as Iain Sinclair's production, which started life at Old Fitz Theatre in 2017, opens at Ensemble Theatre. Even a mere 21 months later Arthur Miller's award winning play seems to have even more relevance in a world of increasing prejudice being promoted by divisive world leaders.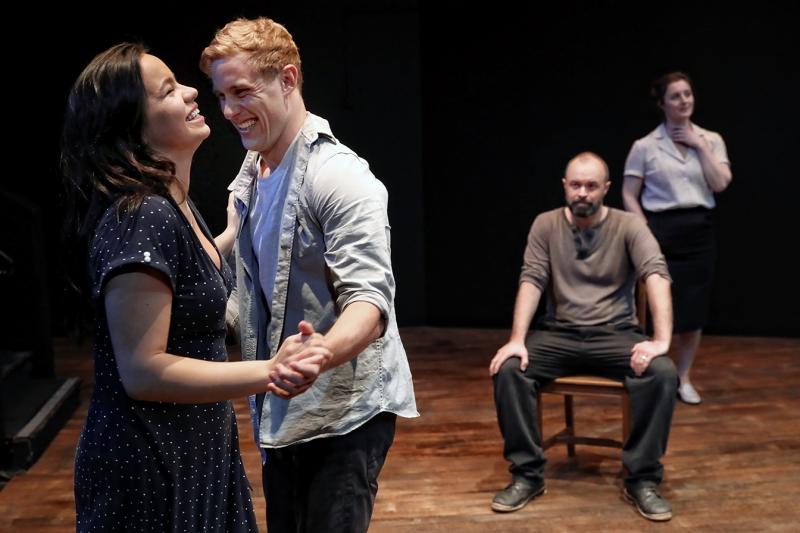 Since 2017 this work has been adapted for the proscenium stage of Glen Street Theatre along with a Melbourne Theatre Company season which saw Sinclair join with with new creatives and a different cast with only Zoe Terakes as Catherine remaining a constant for all seasons. For this season at Ensemble, Sinclair has reunited with the original creative team and the work has been subtly adapted from the smaller Old Fitz Theatre in the round design to accommodate the larger thrust stage. The majority of the original cast return with Anthony Gooley reprising his Glen Street Theatre season performance as Eddie and Scott Lee stepping into the role of Rodolpho.
/sydney/article/BWW-REVIEW-A-VIEW-FROM-THE-BRIDGE-Is-A-Window-Into-A-Not-So-Distant-Past-And-Some-Unfortunately-Still-Current-Ideas-20171023
While the intimate Old Fitz Theatre gave the audience a feeling of being right in with the action, the cast members even joined the front rows of the audience when not in scenes, the larger space of the Ensemble Theatre which has a much steeper audience seating rake gives an even more powerful feeling of peering in on the Red Hook home. The action extends up the aisles giving the work height and added variety whilst increasing the tension as the audience is torn between the characters on the stairs and the emotion erupting on stage. Clemence Williams sound design is feels much more noticeable this time around as well, whether a result of the first viewing being so absorbed in the story compared to a second view being able to absorb more of the peripheral mood is hard to pinpoint. Sounds of the busy Red Hook streets float through unseen windows and bold foghorns from the docks along with thick physical fog builds the tension as Eddie's rage rises from within to its awful conclusion.
Anthony Gooley is compelling and chilling as Eddie, making him even more dangerous than my memories of Ivan Donato's 2017 performance. He has a greater intensity that allows Eddie to grow from a protective uncle with an unacknowledged desire to a man with a perilously single-minded obsession of regaining his power and what he sees as his possessions, in this case the unhealthy attachment to his niece Catherine.
Scott Lee paints a gentle optimistic Rodolpho looking to set up a life in America, making it easy to understand why the young sheltered Catherine would be attracted to him. His offence at Catherine's insinuation, echoing her uncle's accusations, that he is only pursuing her hand in marriage allows Lee to show a different side to Rodolpho, exposing a similar Sicilian passion that is later seen in his brother.
For the returning cast of David Lynch as lawyer Alfieri, Janine Watson as Eddie's wife Beatrice, Zoe Terakes as niece Catherine, David Soncin as Beatrice's cousin Marco and Giles Gartrell-Mills as Louis and incidental characters, it is clear that the ability to revisit this work has allowed them all to find new depth and connection to their characters. It feels like Lynch gives a more measured narration of Alfieri's explanation of the case, aided by the bigger stage, allowing the weight of the story to hit harder. Watson ensures that Beatrice remains a solid force that seeks to demonstrate that she still loves her husband even when she can see that he is wandering and harbouring destructive thoughts. Soncin's Marco is allowed a greater shift from quiet father just wanting to send money home to a wronged man wanting to seek retribution. The greatest growth for the returning cast however comes from Zoe Terakes as she, like Catherine, has grown from newcomer to seasoned theatrical force as she taps into deeper understanding of the young woman wanting to explore the world denied to her and gradually realising the inappropriateness of her uncle's protectiveness.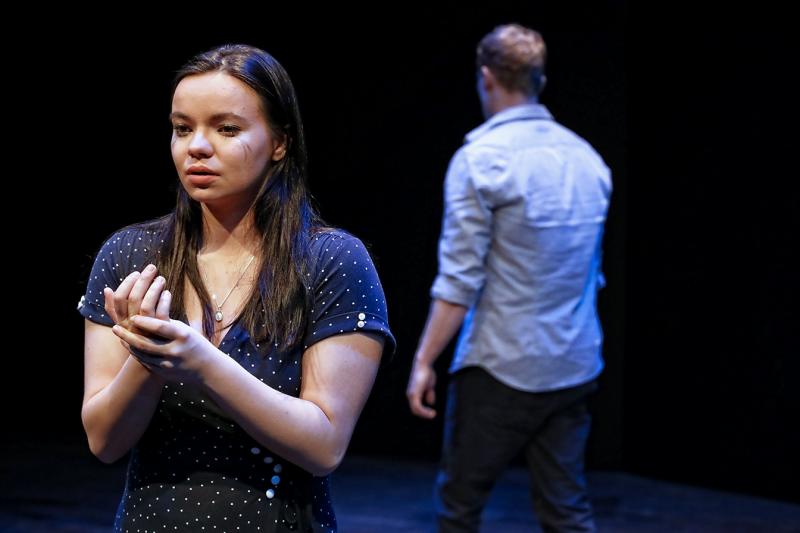 While the original season was incredibly powerful this season feels even more captivating. Even if you saw previous incarnations of this production, do not miss this season of A VIEW FROM THE BRIDGE. This is what great theatre looks and feels like.
https://www.ensemble.com.au/shows/a-view-from-the-bridge-at-ensemble-theatre/
Related Articles View More Australia - Sydney

Stories

Shows