BWW Review: THE KING AND I at The Peace Center is truly Something Wonderful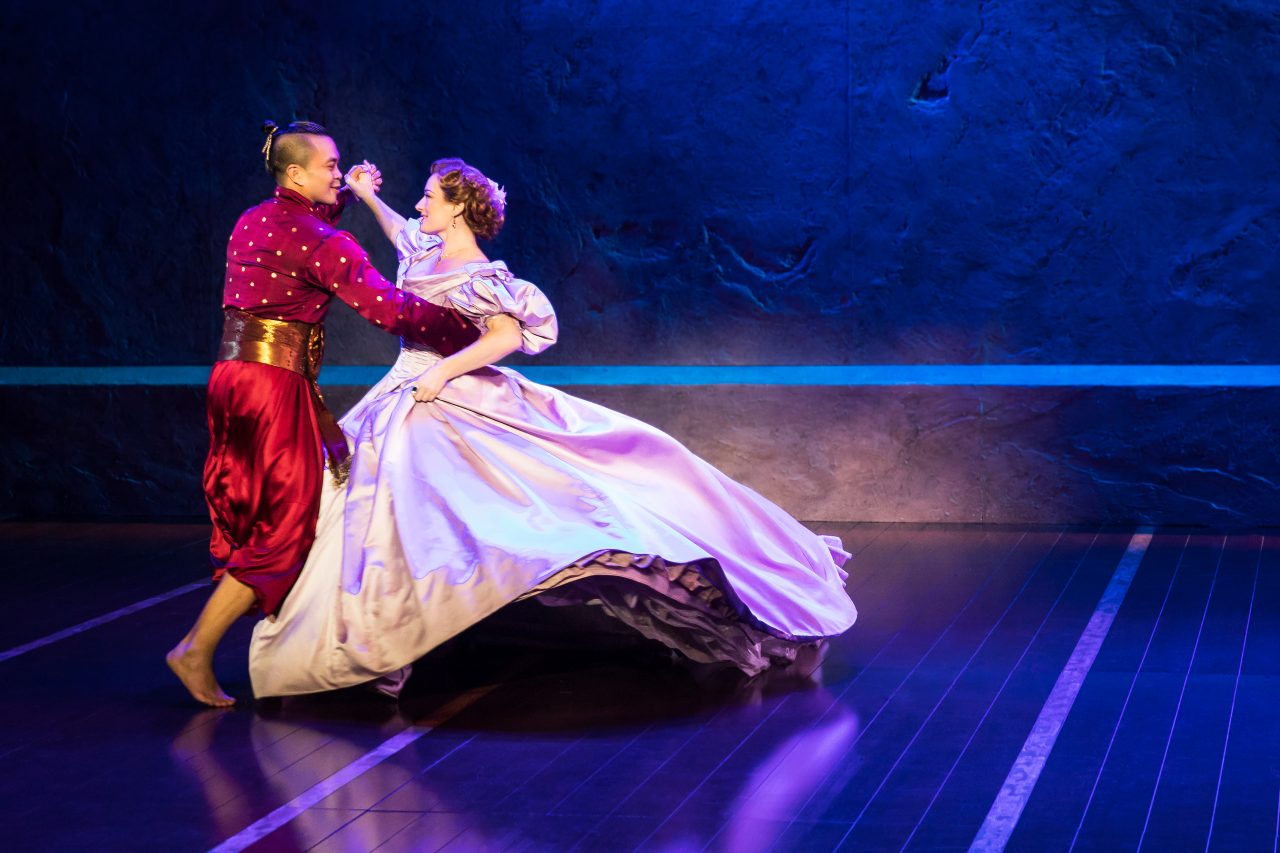 "The King has power - he can use it for you or against you."
In the touring production of Rodgers & Hammerstein's classic musical, The King and I, now playing at The Peace Center, that power is unleashed.
The show opens in spectacular fashion, as a boat sails onto the stage, ferrying Anna (Laura Michelle Kelly) and her young son Louis (Graham Montgomery) to the kingdom of Siam. After they disembark, the boat almost literally explodes as the set piece transforms into a dock and surrounding area. This transformation is a perfect metaphor for Anna's entry into a new, mysterious world as her old comforts and expectations - everything she's familiar with - are stripped away. She must begin getting to know all about the people and culture of Siam.
This opening moment tells us we are in good hands, and director Bartlett Sher never lets us down. His staging of The King and I brings the show to vivid life, reminding us of its still relevant messages while always remaining a marvelous entertainment.
Olivier Award-winning actress Laura Michelle Kelly leads a solid ensemble as Anna, the young widow who's been hired by the King of Siam to tutor his children, in an attempt to help modernize his kingdom. Kelly has a gorgeous voice and assertive presence that perfectly suit the character. Her wistful and lyrical rendition of "Hello, Young Lovers" seems just right for her range, and her warmth really shines through in numbers like "Getting To Know You." Both tender and intelligent, Kelly's Anna is a force to be reckoned with.
Presenting his own indomitable force in return is Jose Llana as the King. Llana brings a wary intelligence to the powerful King, and does well handling the character's many moods. He's gifted with some of the play's most amusing moments and Llana runs away with them. He's also skillful with the character's more subtle moments, conveying multitudes with a small gesture or simple glance. In a role that's become so associated with the originating actor (the late Yul Brynner) Llana manages to break free and create his own memorable take.
Also impressive is Joan Almedilla as Lady Thiang, the King's chief wife. Her voice is absolutely mesmerizing, utilized to breathtaking effect in the gorgeous "Something Wonderful."
Other standouts include Brian Rivera as Kralahome, Manna Nichols and Kevin Panmeechao as the lovers Tuptim and Lun Tha, and Patrick Boll as Sir Edward Ramsey. There are also, of course, numerous delightful children whose entrance - to what is possibly the most famous instrumental number in any musical, "March of the Siamese Children" - is beautifully staged and another highlight in a show full of high points.
Michael Yeargan's sets are outstanding, sometimes sumptuous, sometimes minimal, but always effective. Sumptuous, too, are Catherine Zuber's costumes, and the choreography, adapted by Christopher Gattelli from Jerome Robbins' original, is entertaining and energetic.
It can be tempting to dismiss Rodgers & Hammerstein musicals as fluff, as throwbacks to a simpler age. But there's so much more there if you scratch the surface and allow the underlying text to emerge. The King and I touches on feminism, slavery, and even the startling topical idea of building a wall around your country. By trusting that underlying text and taking the care to illuminate its themes - both metaphorical and musical - director Bartlett Sher helps reveal the depths that were always there. This production is truly something wonderful.
The King and I runs through August 27 at The Peace Center in downtown Greenville SC. For tickets and showtimes, call the box office at 864.467.3000 or visit peacecenter.org.
Neil Shurley has been covering the Greenville SC arts scene since 2001. A member of the American Theatre Critics Association, his work has appeared in (read more...)