BWW Interview: Terrie West Poore, director/choreographer of THE MARVELOUS WONDERETTES at Mill Town Players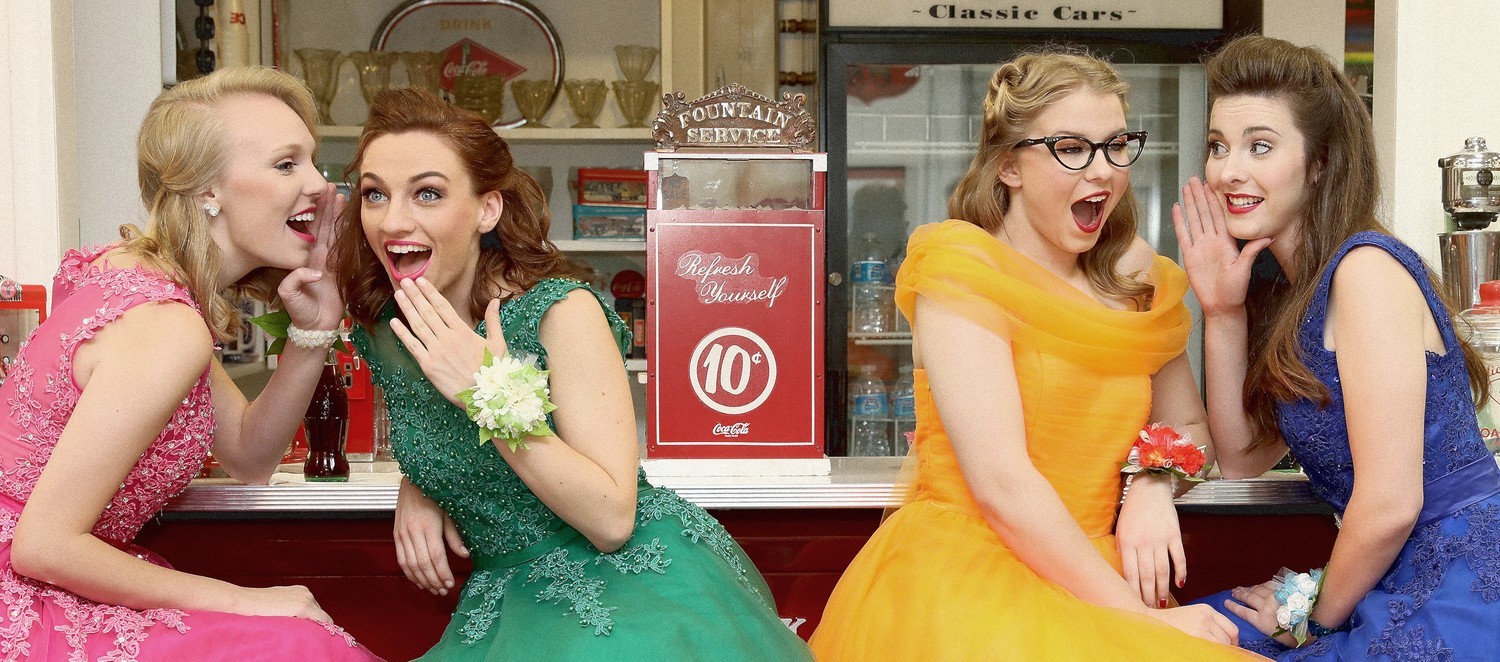 The Marvelous Wonderettes opens this weekend at Mill Town Players in Pelzer, SC.
This off-Broadway hit takes us to the 1958 Springfield High School prom where we meet four girls with hopes and dreams as big as their crinoline skirts. As we learn about their lives and loves, the girls serenade us with classic '50s hits including "Lollipop," "Dream Lover," "Stupid Cupid," and "Lipstick on Your Collar."
We asked director/choreographer Terrie West Poore to tell us more about this musical trip down memory lane.
---
First off, please tell us a little about your background.

Native of SC, Born in Columbia
Undergraduate Dance - Columbia College, SC
MFA Dance- Choreography and Performance, Texas Christian University
Chair of Dance at The University of the Americas, Puebla, Mexico
Professor of Theatre/Dance Anderson University
Married to Charles Edward Poore
Three children Griffen, Graham, Gracie

Next tell us a little about the show and your take on it.

The show is about 4 high school seniors that have been given the opportunity to perform for their high school prom. Act 1 reflects the sweet, carefree, innocence of the girls and their current trials and successes. Act 2 brings the girls back together to perform for their 10-year high school reunion. The girls have all grown up and are facing grown-up challenges and situations. The songs tell the story and the girls live the songs helping to give us clues into their lives and unique personalities. We can all recognize the Suzy's, Betty Jean's, Cindy Lou's, and Missy's in our past.

What makes this show - and cast/crew - special?

The cast contains current, past and future Anderson University Musical Theatre students. Kelsey Crews will be making her debut on stage for the first time. She plays Missy. Laura Bennet-Betty Jean- and Amy Blom- Cindy Lou- will be making their Mill Town Players debut. Laura Beth Cannon- Suzy- returns to the Mill Town stage after currently performing in Oklahoma. This cast has been a dream to work with and they even spent time together having girl nights, baking cookies and watching movies from the 50's and 60's, to help develop their characters.

What have been your favorite discoveries during the rehearsal process so far?

We have enjoyed exploring the carefree life of a teenager in the 50's filled with boyfriend problems, school responsibilities, and social values and contrasting it with Act 2 -10 years later at class reunion and the girls have all grown up with grown-up problems with relationships, death, and understanding how important friends really are. We discovered that what seems so important at one point in your life is really inconsequential to the larger snapshot of life.

What do you hope audiences will take away with them?

For some, this was exactly the era they grew up in and these songs may evoke special memories and events. For others, it will be a chance to listen to the classic songs of the 50's and 60's and glimpse into what life was like for our four Marvelous Wonderettes.
---
THE MARVELOUS WONDERETTES
The '50s Pop Hit Musical Comedy!
Sept 14-30
Thurs - Sat 7:30pm, Sun 3pm
Mill Town Players
Historic Pelzer Auditorium
214 Lebby Street
Pelzer, SC 29669
(864)947-8000
Directed and choreographed by Terrie West Poore with musical direction by Chase McAbee.
Tickets are only $12, with discounts for seniors, military, and students, and can be purchased online at www.milltownplayers.org, by calling (864)947-8000, or at the door.
Photo credit: Escobar Photography
Related Articles View More South Carolina

Stories

Shows