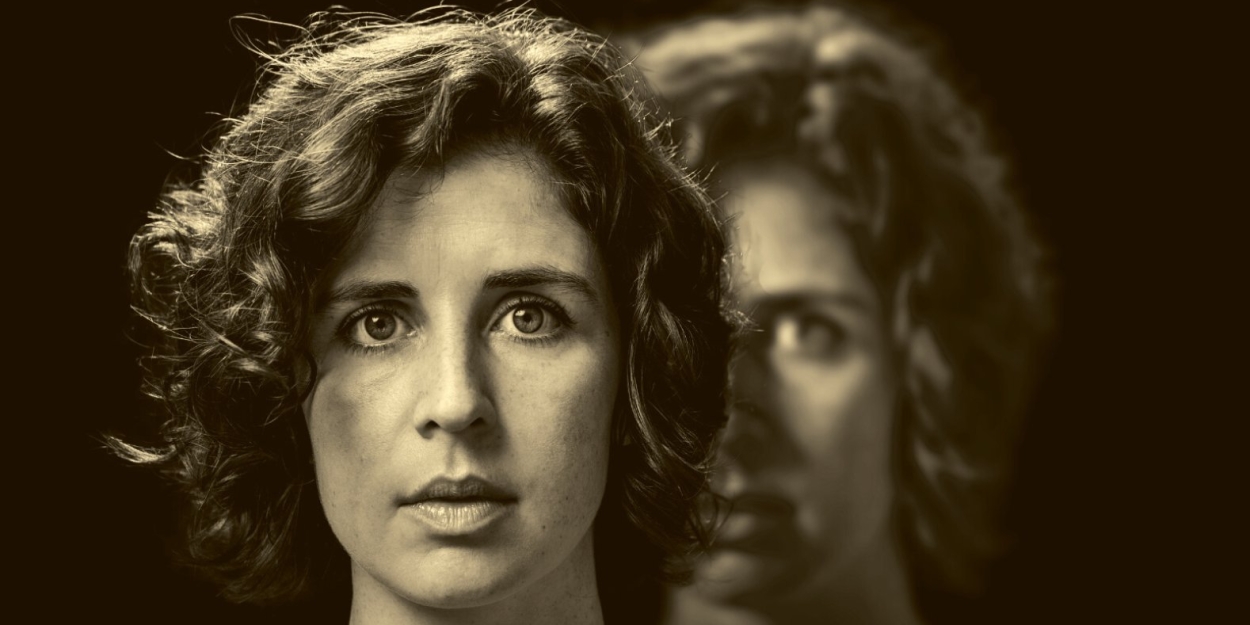 Review: THE GRASS WIDOW Ensnares and Entertains at The Baxter Theatre
This production runs at The Baxter Theatre until 11 February
Watching THE GRASS WIDOW at the Masambe Theatre feels like visiting a well-kept secret. Sitting in the intimate auditorium, elbow-to-elbow with other audience members, the anticipation is palpable for Louis Viljoen's latest production. In the darkened room, the audience becomes spectators to a series of chilling exploits. We are at the mercy of the production's female anti-hero, but not entirely against our will. In fact, I am rooting for her. I am on her side. I support women's rights, I support women's wrongs.
The set, created by Kieran McGregor, is pure black, with only a rectangular block acting as an elevated space. Above this, a rectangular skylight hangs, looming ominously. The design evokes what I imagine it might feel like to be buried alive, or trapped on the wrong end of a morgue freezer. The space is suffocating, a foreboding glimpse of what is to follow.
Intimate and dark, the show offers a cerebral viewing experience. Written and directed by Viljoen, the show uses text to paint an uncomfortable yet entertaining narrative of a woman's pursuit of revenge. Emma Kotze is the show's sole performer and is given the challenging task to bring the entire script to life. Kotze acts as both the disconnected narrator and female anti-hero enacting her revenge on the men who wronged her. Her performance is impressive, and once she found her footing during our evening's run, she became a formidable force to be reckoned with.
As an audience member, it took me a while to catch up with the production's text-heavy approach. But once I was onboard, I could not look away. The show never feels bogged down by its crafty word-weaving. Instead, time flies by and it feels like the production ends all too soon, which is sometimes uncommon for stripped-down one-hander productions that can easily feel like they overstay their welcome. In fact, by the end I wished even more murderous story beats were shared with the audience.
The production arrives at an interesting cultural time. Last year seemed to mark the start of the post #MeToo era, or a reverse of the momentum the movement created. It was a year wherein powerful men created and perfected a blueprint of weaponising the media to discredit and smear their female victims, setting a disturbing precedent from the public arena to the private. It can feel futile to turn to justice systems that have failed so many vulnerable targets. Additionally, there has been a recent rise in the use of the term "female rage", despite female rage being quite ancient (Case in point: Medea, Medusa). However, revisiting and embracing this trope can feel empowering for women, especially in a context where personal vengeance seems like a more appealing alternative compared to justice through legal means.
However, our female anti-hero in THE GRASS WIDOW rarely appears emotional. Instead, she is cold and calculated, her rage delicately tamed with Kotze's matter-of-fact delivery, which makes the character's devious acts both hilarious and striking. The distance with which the production treats its volatile subject matter makes it easier for audiences to engage while still not diminishing its effectiveness.
In an interview with BroadwayWorld about the production, Viljoen commented the following: "Our aim is not to give an audience what they want, but to give them something they didn't know that wanted". As a female viewer, watching THE GRASS WIDOW allowed me to digest complicated female rage by proxy. Others who might not view the production through this specific lens will still be treated to something darkly comic and gleefully devious. Off the cuff, I'd recommend this production to younger adult audiences who get a kick out of dark comedy, but older audience members on our evening also visibly enjoyed the production. Despite the production being advertised as morbid and shocking, I believe even audiences who claim to be squeamish should attend. At worst, you'll clutch your pearls, but for the most part, you'll enjoy a wild ride.
Despite my rational side knowing violence begets violence and that it is never a means to heal trauma, it is still crucial to see "bad" female characters on stage. We need our modern-day Medusas and Medeas, their stories retold with more nuanced perspectives and complexity.
Photo Credit: Claude Bernardo
THE GRASS WIDOW runs in The Baxter's Masambe Theatre until 11 February 2023. It carries an age restriction of 18 years for explicit language and scenes of a sexual nature. Tickets are available online through Webtickets.