DEFENDING THE CAVEMAN Comes to Theatre on the Square
Performances run 14th - 25th March 2023.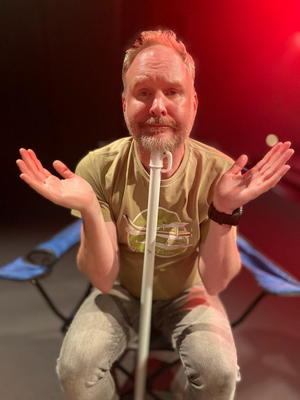 DEFENDING THE CAVEMAN is a one-man show that explores the differences between men and women and has become a worldwide phenomenon since its inception in 1991. The show was created by American comedian Rob Becker, who drew inspiration from his own experiences and observations of male-female relationships.
The show has been performed in over 45 countries and has been translated into more than 30 languages. It has been described as "hilarious and insightful" by critics and audiences alike, and has won numerous awards, including the prestigious Olivier Award in London.
In South Africa, DEFENDING THE CAVEMAN has been staged by various theatre companies over the years and has always been a hit with audiences. The latest production, presented by Theater Mogul and Daphne Kuhn, stars CRAIG JACKSON and is directed by AURELIE STRATTON will run from the 14th to the 25th of March at the Theatre on the Square in Sandton.
In the midst of unprecedented global challenges such as Covid, a war in Russia, and loadshedding, one thing remains constant: the timeless humour and insight of DEFENDING THE CAVEMAN. In addition, with the arrival of a new and recently vaccinated caveman played by CRAIG JACKSON, audiences can expect fresh challenges, new descriptive words, and plenty of highs and lows.
With a woman's perspective from the director's chair, this production promises to be a one-of-a-kind theatrical experience.
DEFENDING THE CAVEMAN is a comedy that is both funny and thought-provoking. It provides a fresh perspective on relationships and human behaviour and is suitable for all. The show is a must-see for anyone who wants to laugh and learn more about themselves and their significant others.
Don't miss your chance to witness history in the making with DEFENDING THE CAVEMAN, running at Theatre on the Square from the 14th to the 25th of March.