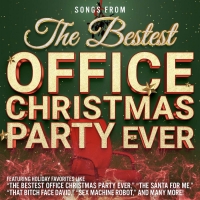 by Stephi Wild - Nov 17, 2022
An EP from the new musical The Bestest Office Christmas Party Ever – created by rising musical theater writers Drew Larimore (Smithtown, Out of Iceland) and Billy Recce (Little Black Book, A Musical About Star Wars) – will be released this Friday, November 18. In the video below, get an exclusive first listen to the track "The Santa For Me', performed by Paige Turner, DeAnne Stewart, and Deb Radloff.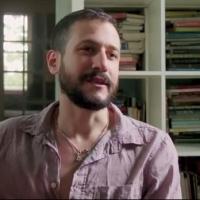 by Stage Tube - Dec 23, 2013
Theatre at St. Clement's will host the World Premiere of The Clearing, written by Jake Jeppson (Jerome Fellowship recipient) and directed by Josh Hecht (Drama Desk Award winner for Christine Jorgensen Reveals). The Clearing runs Off-Broadway from January 15 - February 9, 2014. Previews begin January 15 for a January 19 opening. Theatre at St. Clement's is located at 423 West 46th Street between 9th and 10th Avenues in New York City. Click below to go behind the scenes with the cast and creative team!