'A Taste of Latin America,' CreArte Latino's Inaugural Fundraising Event, Celebrates the Food and Culture of Latin America
The event is on October 13.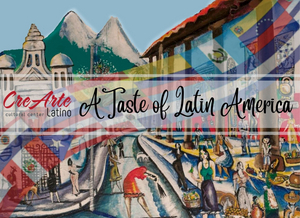 CreArte Latino Cultural Center presents "A Taste of Latin America," a fundraising event that celebrates the food and culture of Latin America. The evening includes a dance performance by local artists and Latin American cuisine. A Taste of Latin America is October 13, 5:30-7:30 p.m., at CreArte Latino, 8251 15th Street East, Suite I, Sarasota. Tickets are $100 per person. Event sponsors include Charles & Margery Barancik Foundation, Gulf Coast Community Foundation, Mi Lic Hispano Abogados de Accidentes, and an anonymous donor. To purchase tickets, visit www.creartelatino.org.
Food for "A Taste of Latin America" will be provided by The Colombian Point (Colombian); Huanchaco Peruvian Grill (Peruvian); La Guadalupana (Dominican Caribbean); Mirnas Cuban Cuisine (Cuban); and La Brisa Tacos y Mariscos (Mexican). Local dancers Yajahira and Sebastian Galindo will represent Jalisco, Mexico through traditional dance, song and costume.
"CreArte's mission is to be a channel for cultural exchange between Latinx/Hispanics and the community at large through the arts, education, and service," says Carol Hartz, CreArte's executive director. "Our hope is that by offering guests an authentic taste of Latin American culture, we will encourage them to explore more aspects of Latin American life. This will be a fun-and delicious-way to start the conversation!"
What's on the horizon for fledgling organization?
"CreArte has experienced tremendous growth in a few short years," says Hartz. "The Sarasota and Manatee communities have strongly supported us, confirming that our services and events are important to them. Our goal is to expand our offerings to reach more native English speakers in ways that do not require an understanding of Spanish. Dance, music, and theatrical productions in Spanish with English subtitles is one important way to make CreArte accessible to the larger community."
Hartz adds that another vital part of CreArte's strategic plan is to collaborate with other regional arts and educational organizations. "We believe in the power of community," says Hartz. "Partnering with other nonprofits strengthens our mission, gets the word out to an even broader audience, and ultimately allows for greater impact and advocacy." She says that her team is currently working on several community outreach initiatives that involve collaboration.
In the past year, CreArte's initiatives have included theater productions presented in Spanish and English; the popular online Amigos Book Club; theater workshops for children and adults; and "Conversemos en Español," an online class for English speakers.
For more information about CreArte Latino Cultural Center, visit www.creartelatino.org or CreArte Latino on Facebook.
More Hot Stories For You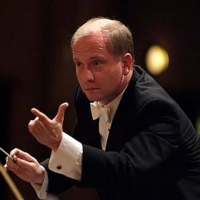 Sarasota Concert Association Presents The National Philharmonic Of Ukraine And The Emerson String Quartet In January Concerts

November 30, 2022

The Sarasota Concert Association presents the National Philharmonic Orchestra of Ukraine on Wednesday, January 18 at the Venice Performing Arts Center, and the Emerson String Quartet on Monday, January 30 at the Riverview Performing Arts Center in Sarasota.
---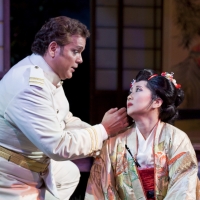 Sarasota Opera Receives $60,000 Arts Appreciation Grant From Gulf Coast Community Foundation

November 29, 2022

Sarasota Opera has received a $60,000 Arts Appreciation Grant from Gulf Coast Community Foundation. Aligning with their mission to find meaningful ways to invest in the arts, Gulf Coast Community Foundation allows grant award winners flexibility with their funding in order to pursue their own artistic missions. 
---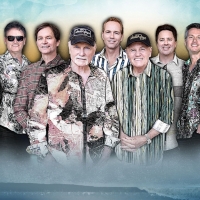 The Beach Boys Return To The Van Wezel in February

November 29, 2022

The Van Wezel Performing Arts Hall will welcome THE BEACH BOYS to Sarasota on Tuesday, February 21, 2023 at 7:30 p.m. Tickets on sale Friday at 10 a.m.
---
Sarasota Orchestra Receives Grant From Barancik Foundation

November 29, 2022

Sarasota Orchestra has been awarded a ­­­­­$65,000 grant from Charles & Margery Barancik Foundation to bolster the programming of the 2022-2023 season. Sarasota Orchestra's mission is to engage, educate and enrich the community through high-quality, live musical experiences.
---
Sarasota Institute Of Lifetime Learning Announces Its 2023 GLOBAL ISSUES And MUSIC MONDAYS Series

November 28, 2022

2023 marks the 52nd anniversary of Sarasota Institute of Lifetime Learning's (SILL) "Global Issues" series. This hard-hitting series, which runs January 10-March 31, features 25 internationally renowned experts discussing a vast range of domestic and global issues.
---