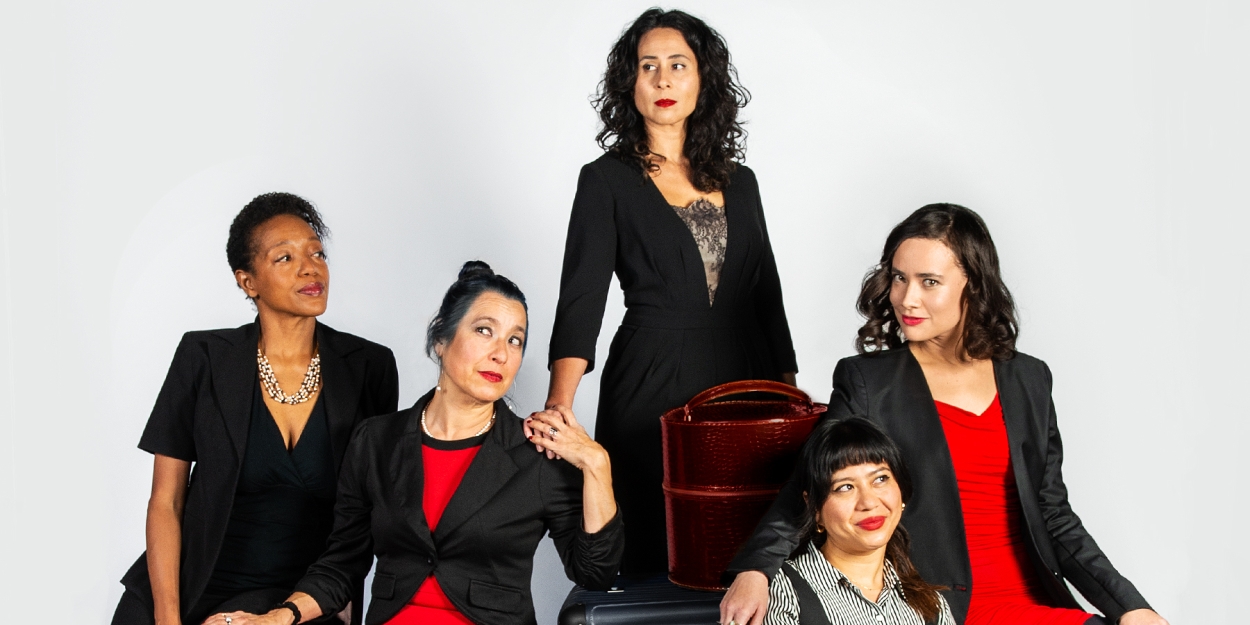 Review: GETTING THERE at New Conservatory Theatre Center
Getting There continues through February 26, 2023.
Remounted after a COVID-forced delay from January 2022, Dipika Guha's Getting There is a cleverly constructed reflection on intergenerational perspectives of love and relationships. Set in Paris, the international city of love, two young Americans will come of age after chance encounters with three complicated Parisiens, each with their own emotional baggage.
Jill (Lauren Garcia) and Kai (Leigh M. Marshall) have a falling out over their intentions for the trip and part ways. Jill wants to see every tourist stop while Kai would rather 'find herself' or as she calls it "become the protagonist of her story". Jill meets and becomes enamored with Ira (Laura Domingo), a brooding, complicated woman who speaks in very un-conversational philosophical jargon.
Kai, who speaks to the late Jim Morrison at his grave at Père Lachaise, and needs 'moments alone' is self-absorbed and a bit of a loon. Hanging out at the train station to perhaps bump into her birth mother, she meets Rhada (Desiree Rogers), a professor returning from delivering a paper. Rhada is greeted by her partner Anissa (Simone Bloch), recently diagnosed with what I assumed was Alzheimer's. Rhada is interested in Kai and invites her to stay the night at the couple's home, to the distress of her partner.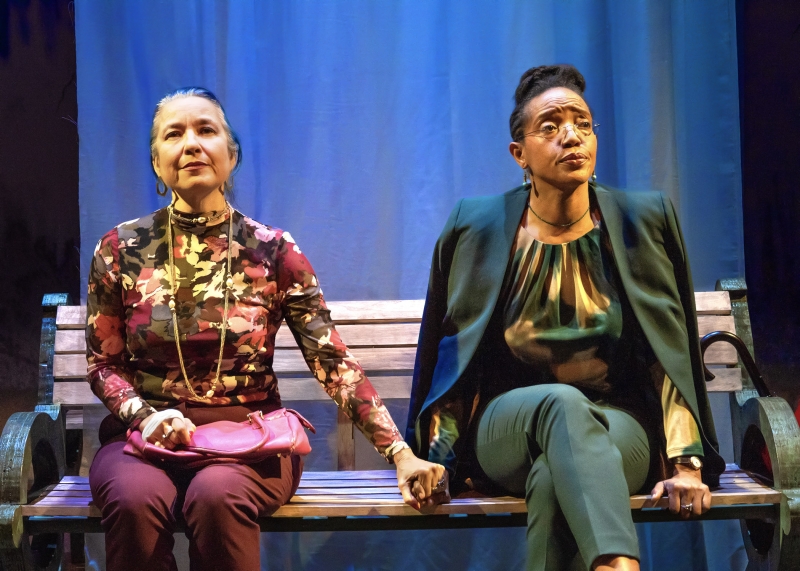 So, we've met the five characters and here's where Guha's plot structure gets interesting. Besides shifting back and forth in time over a few days, we are led, through each characters dialogue, to understand the true relationships among the Parisiens. There's plenty to ponder here: Ira, struggling with an unwanted pregnancy and feeling alone after her mother's recent marriage to her longtime lover is deeply sad; Jill is in love with Kai, who just became engaged to a man; Rhada can't cope with losing her love and decides to leave with Kai and Anissa may be left alone.
In a short 70-minute running time Guha has jam packed the piece with issues every woman may encounter at one time or another: unrequited love, abandonment, and self-realization. Director Nailah Harper-Malveaux does what she can given the limited stage space using lighting and sheer fabric panels to nice effect. Clever use of female versions of Doors songs is included. The ensemble acting is fine with a standout performance by Leigh M. Marshall who straddles the fine line between farce and lost soul searching for an anchor.
Getting There continues through February 26, 2023. Tickets available at nctcsf.org or calling (415) 861-8972.
Photo credit: Lois Tema