Finalists and Semifinalists Announced for Bay Area Playwrights Festival
The festival is set for July 29th through August 7th.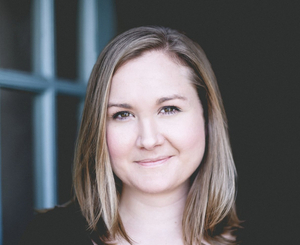 Playwrights Foundation, the West Coast's premier launchpad for exceptional new plays and playwrights, has announced the semifinalists and finalists for the 45th Bay Area Playwrights Festival (BAPF), which will be presented as a hybrid (in-person and streamed) festival July 29-August 07, 2022. For more information and a complete list of winners, the public may visit playwrightsfoundation.org or call 415-626-2176.
Applications were received from 240 applicants (of which 40% are local Bay Area playwrights), to be reviewed by the Playwrights Foundation staff in partnership with Playwrights Foundation's National Reading Committee, a group of 124 readers, the majority of whom are playwrights. From those applicants 71 semifinalists were selected, with those vibrant new works curated in partnership with a Literary Council composed of 18 Bay Area theater professionals. The selected 26 finalists represent culturally vital narratives from underrepresented voices, working in compelling forms at a variety of experience levels. The five works ultimately selected for workshops and public readings for this year's Festival will be unveiled 5pm PT Sunday, May 15 at the Playwrights Foundation's Virtual Launch Party which will be live streamed on its Facebook page.
"Two years into the global pandemic, the breadth of creativity is stunning. We are seeing works that tackle themes of loneliness, isolation, loss of loved ones, distance, uprooting and upending, overlapping issues exacerbated by COVID, and the communities most impacted," notes Literary Manager Heather Helinsky. "The wide range of theatrically moving responses to the past two years made selection particularly difficult. Our community of readers, many of whom are playwrights themselves, were deeply moved by these meaningful and thoughtfully rendered new plays."
Bay Area Playwrights Festival is one of the oldest and most successful new play festivals for new works in their early stages. Established in 1976 by acclaimed director Robert Woodruff, the festival has built a stellar reputation for uplifting original and distinctive new voices in the theater, investing in the development of their work, and launching storied careers. Among the first writers developed at the inaugural BAPF was the young Sam Shepard. Since then, more than 500 prize-winning, nationally significant playwrights have received their first professional experience at the BAPF. Among the American theater's brightest voices who are alumni of the festival are Pulitzer Prize winners Sam Shepard, Nilo Cruz, Jackie Sibblies Drury, Paula Vogel, and Annie Baker; MacArthur Award winner Anna Deavere Smith; Tony Award winner David Henry Hwang; and acclaimed playwrights Lauren Gunderson, Rajiv Joseph, Katori Hall, Christopher Chen, Lauren Yee, and Marcus Gardley. BAPF's ongoing success in supporting and amplifying exceptional, newly emerging writers and launching their ground-breaking new work is its enduring legacy.
"We are excited to spotlight these talented playwrights and incredible plays in the semifinalist and finalist stages of our BAPF selection process," says Executive Artistic Director Jessica Bird Beza. "We are thrilled to have an abundance of new plays to choose from and are looking forward to uplifting the work of these artists into the American Theater canon."
This year, Playwrights Foundation will also be shifting its application cycle from Fall to Spring, opening in May 2022 for 2023 BAPF consideration, to allow for more space in the review, selection, and producing process. To accommodate this shift, the plays in the 2022 BAPF were selected from applications by semi finalists and finalists from the 2020 & 2021 festivals as well as local Bay Area writers.
"These past two years have been a time for reflection and growth at Playwrights Foundation, resulting in newly expressed purpose, vision, and values," said Beza. "We move forward with a deeper commitment to center and empower the playwrights we serve, guided by a strategic plan co-created with significant playwright representation, and the application process for the 2023 Bay Area Playwrights Festival reflects this."
26 FINALISTS FOR THE 45TH ANNUAL BAY AREA PLAYWRIGHTS FESTIVAL
Brown Face - Carissa Atallah
Manning - Benjamin Benne
Brown Bodies on a Blue Earth - Cris Blak
Cercle Hermaphroditos - Shualee Cook
A Jumping-Off Point - Inda Craig-Galvan
Three Exorcisms - Avery Deutsch
How to Let Your Lover Die - Elana Dykewomon
Stoneheart - Georgina Escobar
Morbid Obesity Surprise Intervention Birthday Party - Amy Gijsbers van Wijk
amémonos // let us love each other - linda maria giron
Comrades - Edward Gunawan
Skin Song - Katherine Gwynn
Berlindia! - Daniel Holzman
An Arab Spring - Denmo Ibrahim
Hot Money: A Zoological Quest for Immortality in the Madagascar Vanilla Boom - Fly Jamerson
Men Accumulate - Peter Kim George
A Picture of Two Boys - Nick Malakhow
Fame Heaux - Leigh M. Marshall
My Mother The Sun - massi monfiletto
a home what howls (or the house what was ravine) - Matthew Olmos
Remains and Returns - Novid Parsi
The Killing Fields - Anya Pearson ❖ Black Girl Joy - Phanésia Pharel
Saturday Mourning Cartoons - Iraisa Ann Reilly
Apple-at-cha: A Ghost Story - Brooke-Erin Smith
Close to Home - Sharifa Yasmin
45 SEMI FINALISTS FOR THE 45TH ANNUAL BAY AREA PLAYWRIGHTS FESTIVAL
Tokens of Promise - Ada A.
Throw Away Temple - Ai Aida
Mikvah - Terry Baum
The Devil's Salt - France-Luce Benson
Funny, Like An Abortion - Rachel Bublitz
Blerds - J. Corey Buckner
Beheading Columbus - Diana Burbano
Memory of Ice - Stacey Isom Campbell
Soul Birds, or Quit Your Job and Become A Woman - Libby Carr
Crawfish - We the Invisible - Gamal Chasten
Hedda and George - Sandra Daley-Sharif
Hotel Puerto Vallarta, a legitimate work of dramatic theatre - David Davila
uncle play, or, you won't find a vintage hate shield on etsy - Jayne Deely
Homesick, or sacred heterosexual spaces - Ryan Drake
The Sea - Lisa Sanaye Dring
kitchen couch - Val Dunn
The Meaning of Ants in My Kitchen - Erin Edens
All My Mothers Dream in Spanish - Alexandra Espinoza
We Are All Waves on the Same Ocean - Daryl Lisa Fazio
This is Not Happening - Steven Felicelli
The Get Back - Jeremy Gillett
Upheave into a Slidecase - Katie Grant
The Ancestry Dot Com Play - Alyssa Haddad
Sometimes the Rain, Sometimes the Sea - Julia Izumi
Freedom Conference - Min Kahng
House of India - Deepak Kumar
Shake the Disease - Leif Larson
Kingdom of Wonder - Shayan Lotfi
Fifteen Hundred - Gloria Majule
Beautiful Blessed Child - Daria Miyeko Marinelli
and come apart - Eric Marlin
Seven-Letter Names - Kristian O'Hare
What We Found - Molly Olis Krost
7 Secrets of Teaching Online - Evelyn Jean Pine
Lorena: a Tabloid Epic - Eliana Pipes
Time After Time Again - Madeline Puccioni
Javelina - Alexis Roblan
Isabel - ruth tang
Jinkies! or The Dog Play - Josiah Turner
Modern Love - Leela Velautham
The Deliverance - Daysha Veronica
Jawbone - Isabella Waldron
The Lost Ballad of Our Mechanical Ancestor (and the Terror the Old Gods Wrought Upon the First of Us Before the Great Liberation) - Madison Wetzell
The Silver Bangle - Sholeh Wolpé
Sestina for the Utah Sun Tunnels - J Xiang Thanks! Lauren
ABOUT PLAYWRIGHTS FOUNDATION
Playwrights Foundation, led by Executive Artistic Director Jessica Bird Beza, is widely recognized as one of the top playwright service organizations new play incubators in the U.S., dedicated to supporting and championing playwrights' artistic growth and careers while uplifting their voices on a national level. PF envisions a future where playwrights are radically centered as visionary leaders who transform the world through storytelling. Serving emerging and mid-career playwrights from the Bay Area and around the country, PF has identified over 500 exceptional writers early in their careers and given them space, time and professional artistic collaborators to explore new theatrical ideas free from the pressures of the marketplace for more than 40 years.
Playwrights it has worked with have won every award in the theater including the Pulitzer, the Tony, the Obie, the National Critics Circle Award, the Susan Smith Blackburn Award, and many more. In 2017, on its 40th Anniversary, Playwrights Foundation was recognized with a Theatre Bay Area Legacy Award for its substantial impact on the field. PF has received two Glickman Awards for best new play to premiere in the Bay Area through its Producing Partnership Initiative. Among the many PF-developed works that have premiered across the country are Katori Hall's The Mountaintop, Rajiv Joseph's Bengal Tiger at the Baghdad Zoo, Jihae Park's Hannah and the Dread Gazebo, Lauren Gunderson's The Revolutionists, Lauren Yee's King of the Yees, Madhuri Shekar's House of Joy, Mike Lew's Teenage Dick, and Mona Mansour's We Swim, We Talk, We Go To War, and many more.
Pictured: Playwrights Foundation, led by Executive Artistic Director Jessica Bird Beza (pictured), presents the 45th annual Bay Area Playwrights Festival July 29 - August 7, 2022
Photo Credits: Rachel Esther Tate