Feature: JUNIOR THEATER FESTIVAL'S Online Extravaganza Unites Young Artists
JTF West Scheduled for May 7-9 in Sacramento
Around this time last year, thousands of students flocked to the round at Music Circus for a weekend of singing, dancing, encouragement, and camaraderie. The Junior Theater Festival West (JTF) drew in groups from places as far away as the U.K. and South Korea. This year, during the weekend of January 15-17, the venue was much different but the sentiment was the same. Theatre groups from all over the globe participated in a virtual JTF that highlighted all of the magic that makes JTF such an unforgettable experience.
At the heart of the festival are the adjudications-each theatre group performed 10-15 minutes of a junior musical and received feedback from a panel. This session's professionals included Timothy Allen McDonald, Jeff Calhoun, Britt Mack, and Krystina Alabado. Groups from Northern California included On the Fringe from Suisun City, who performed Seussical, Jr. songs, and Spark of Creation from South San Francisco, who showcased numbers from Matilda the Musical, Jr. After adjudications, students enjoyed a discussion with Kristin Chenoweth entitled Media Musicals before branching off into their workshops of choice.
Saturday evening culminated with a concert from Benj Pasek and Justin Paul, creators of The Greatest Showman and Dear Evan Hansen. When they performed "Waving Through a Window", it really hit home how much I have missed live theatre. These young artists are missing it even more, so I am happy to share that there will be even more opportunities to experience JTF in the coming months. JTF West in Sacramento is scheduled for May 7-9 and more information can be found online at juniortheaterfestival.com.
Photo credit: Marcus Woollen
| | |
| --- | --- |
| Vote Now for the 2022 BroadwayWorld Sacramento Awards | |
| voting ends in | |
Courtney Symes is a long-time theatre aficionado who has been writing for BroadwayWorld since 2017. She has been active in theatre and youth organizations in her community. After trying law sc... (read more about this author)
Review: A CHRISTMAS CAROL at Sacramento Theatre Company

December 4, 2022

As we reach the end of 2022, it's time to pause and reflect on the past year. Have we been naughty or nice? Stingy or generous? While most of us can't boast of being the best miser, like Scrooge, or the most innocent, like Tiny Tim, we can find solace that we are somewhere in the middle and most likely will not be visited by three specters in the middle of the night. As familiar as A Christmas Carol is to most of us, it continues to teach us lessons almost 180 years after its inception. As Director Michael Laun says, "All we need to do is place a cardboard sign in the hands of the 'beggar child' and we can see the relevance still today." Indeed, its themes of helping the needy and the greed of the wealthy are themes that we see every night on our television news. Change Scrooge to a contemporary politician or business mogul and A Christmas Carol could be set in 2022 America. Charles Dickens was a staunch proponent of social reform, and the Sacramento Theatre Company champions his vision with their adaptation of this staple of the holiday season.
---
Review: LIFE SUCKS Doesn't Suck at Big Idea Theatre

November 29, 2022

Thanksgiving this year was a wonderful gathering at home, enjoying the riches of food and family. Ironically, the next night was spent ruminating about how Life Sucks. This work by playwright Aaron Posner is a modern adaptation of Anton Chekhov's 1898 play, Uncle Vanya. Big Idea Theatre has brought this tale to life with a mishmash of quirky personalities and underground flair.
---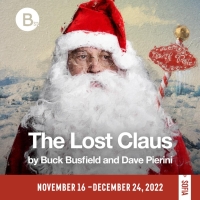 Review: THE LOST CLAUS Finds Christmas Spirit at the B Street Theatre

November 23, 2022

'Tis the season to be jolly!  Unless you're Santa, whose ancient body has compiled a laundry list of ailments. Playwright Buck Busfield has imagined a contemporary North Pole in this sweet and salty tale of Christmas hijinks at the B Street Theatre.
---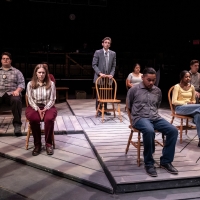 Review: THE LARAMIE PROJECT Sparks Dialogue at Sacramento State's Playwrights Theatre

November 21, 2022

As I watched The Laramie Project at Sacramento State University on Saturday night, I thought to myself how far we've come as a society and how much progress we've made since 1998. That was the year Matthew Shepard was beaten and tied to a fence in rural Wyoming by two young men – left to die simply because he was gay. What I didn't know was that, at about the same time, another tragedy was unfolding in Colorado as another young man opened fire on innocent victims at an LGBTQ nightclub, proving that we have much further to go and illuminating the importance of pieces like The Laramie Project.
---
Interview: Freefall Stage Talks About THE MOUSETRAP, Plays vs. Musicals, and Being Excellent

November 13, 2022

A cozy parlor, a warm hearth, an inviting inn…what could possibly go wrong when seven strangers gather to seek refuge from a storm?  Come find out in Freefall Stage's production of Dame Agatha Christie's The Mousetrap. Known as the world's longest-running play, it has run in London's West End continuously since 1952, only halting temporarily due to Covid restrictions. 
---