BWW Review: Theatre Raleigh's OH WHAT A HOLY NIGHT Concert Showcases Local Talent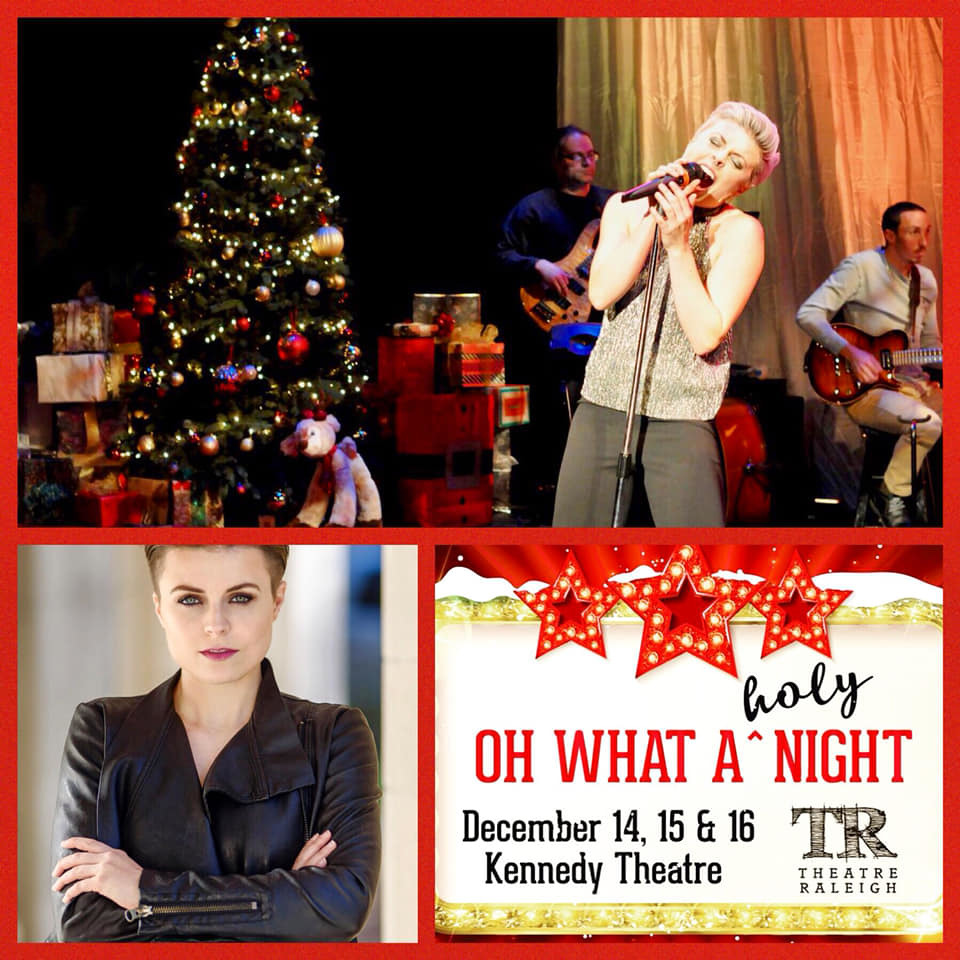 There are times I drag my reluctant husband to a show because if I didn't, I might not ever see him. And I'm pretty sure he would tell you he finds most shows uninspiring. However, as we left The Kennedy Theatre tonight following Theatre Raleigh's OH WHAT A HOLY NIGHT holiday show, he turned to me and said, "That was a GFE, a good fun evening out."
I probably could end this write-up right there, because coming from him, that's saying a lot. But I will expound a bit more to say that this production is not only a 'GFE,' but also showcases some of the Triangle's most talented performers, including Yolanda Rabun, Shayla LaGrange, L.E. Barone, Areon Mobasher, and Derek Robinson. They are joined by Dave Toole, who is not from Raleigh, but may be considered an honorary North Carolinian at this point since this is his third production here in as many months.
Rabun, who is a four-time recording artist and released her own 'Christmastime' album in 2012, is a consummate pro and absolutely slays every song she sings. She opens the show with a joyful rendition of 'What Christmas Means to Me' and commands the stage during her solo performance of 'Wrapped in Red.' Cue my husband once again, who chimed in on the way home with this comment: "Anyone who's going to go toe to toe with Mariah on 'All I Want for Christmas is You' has got to have the chops." And Rabun does. In fact, her version of the chart-topping holiday staple might just put Carey's to shame.
LaGrange was last seen in Theatre Raleigh's production of THE ROCKY HORROR SHOW as well as last summer's SIGNIFICANT OTHER. She attacks many of the songs in this production with the physicality of a siren and captivates during her rendition of 'Santa Baby.'
Like LaGrange, Barone is a stunning performer. Barone shares a comical moment with Robinson in which the pair sing an inverted rendition of the controversial song 'Baby, It's Cold Outside,' perhaps a nod to the 1949 Betty Garrett/Red Skelton version. She also performs a breathtaking rendition of the carol 'Oh Holy Night.'
Mobasher was last seen in Theatre Raleigh's production of BIG FISH and delights the audience with a conga-induced version of 'Feliz Navidad' and a solid performance of 'Little Drummer Boy.'
Mobasher also sings a lovely duet of 'What Child is This' with Robinson. Robinson earns his biggest round of applause when he breaks out his saxophone and jams with the band, as does Dave Toole, who rocks out with his guitar to 'Cold, Cold Christmas.' And Toole, who starred in the Theatre Raleigh production of ONCE, mesmerizes the audience here with a stunning version of 'Silent Night.'
LaGrange, Mobasher, and Toole are all nominated for Broadway World Awards for their performances this year during Theatre Raleigh's summer season. Rabun too is nominated for a Broadway World Award for her performance as Medda Larkin in last summer's North Carolina Theatre production of NEWSIES.
While OH WHAT A HOLY NIGHT is full of cheesy moments, and what holiday-themed show isn't, this family-friendly concert really does make for a good, fun evening out, especially if you were a fan of Theatre Raleigh's last summer season and are impatient for the next summer season to begin.
OH WHAT A HOLY NIGHT runs through Sunday, December 16th, at The Kennedy Theatre. For more information visit: http://www.theatreraleigh.com/.
Related Articles View More Raleigh

Stories

Shows
Lauren Van Hemert is a graduate of Indiana University-Bloomington, where she majored in Journalism with a minor in Theater. Prior to graduation, Van Hemert hosted (read more...)