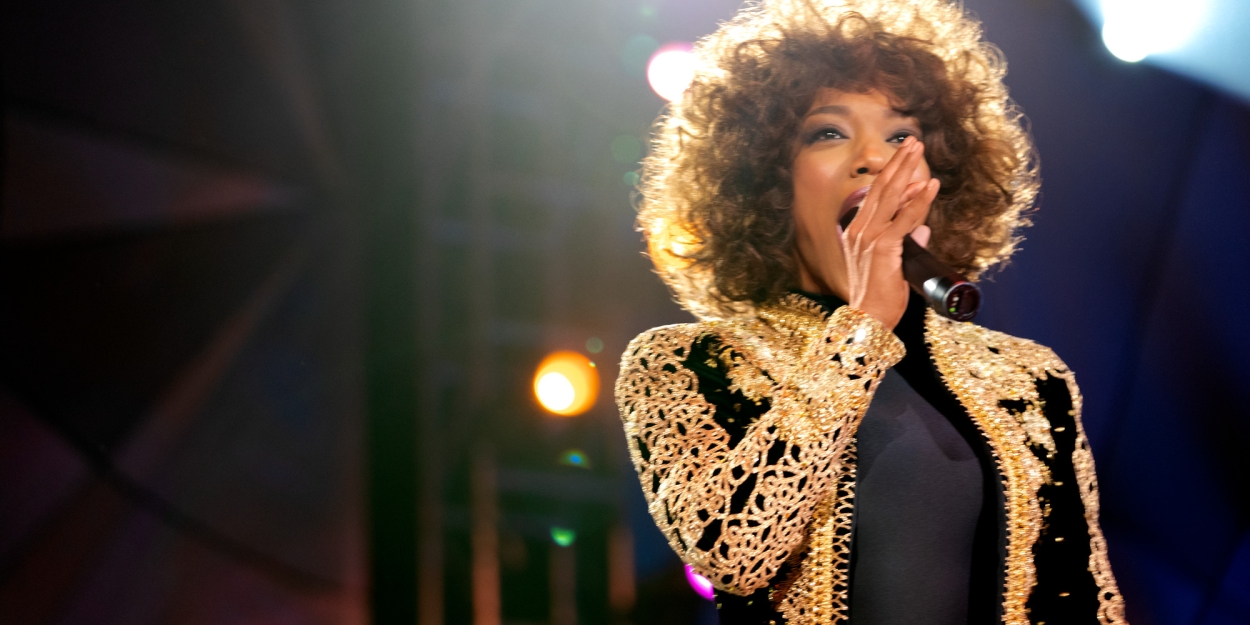 At Best When There's Singing and Dancing on Screen
'Whitney Houston: I Wanna Dance with Somebody' now screens across Philippine cinemas.
Manila, Philippines--Learning music mogul Clive Davis gave the imprimatur to "Whitney Houston: I Wanna Dance with Somebody," the biopic of Davis's former protegee and the late music icon Whitney Houston, promises topnotch musical sequences, which would not disappoint--even the most critical superfans. Lead actress Naomi Ackie ensures she does the job well: to look and sing like Houston, especially lip-synching to the singer's original recorded vocals, which makes for hauntingly mesmerizing musical moments.
From that instance where Ackie, as the 19-year-old Houston, steps on a small stage to sing "The Greatest Love of All," originally recorded by fellow Arista artist George Benson, with Davis in the audience, to Ackie, as Houston in her prime at the 1994 American Music Awards, where she received eight awards, the British actress, who also sings in real-life, apparently gives an eerie life--in an astonishing way--to Houston. Every hand gesture, the flick of an eye, and lip movement was right on the money.
Add to that Gerald Sullivan's precise production details, where he recreates frame-by-frame some of Houston's similarly iconic music videos from the mid-'80s to the early '90s, such as "How Will I Know" and the love theme from the movie "The Bodyguard," "I Will Always Love You," originally recorded by Dolly Parton. Sullivan has coined his approach to capturing the littlest details as "like contemporary archaeology," which was a rewarding treat for the viewers.
Unfortunately, the magic fizzles out when no singing or dancing is happening on screen. The spoken scenes, which fall under the department of screenwriter Anthony McCarten of "Bohemian Rhapsody" fame, wallow in formulaic storytelling about one's path to musical stardom, which proved detrimental to biopics in the same vein, such as in the case of "John & Yoko: A Love Story," or the more recent "Respect," which chronicles Aretha Franklin's life and music.
The proceedings get to pick up, though, when the film reveals bits and pieces about Houston's complex relationships with the people closest to her--partially fulfilling the film's promise of a no holds barred account of the rise and fall of the superstar. Longtime friend-turned-creative director Robyn Crawford, played by Nafessa Williams, shared a romantic relationship with Houston, but the latter's parents, John Russell and Cissy, disapproved. On the other hand, Houston's dad, played by Clarke Peters, had a massive fight with his daughter over money. The scene where Peter's John Russell is on a hospital bed nagging his daughter, "Pay me the money you owe me," did happen for real.
"Whitney Houston: I Wanna Dance with Somebody," directed and executive produced by Kasi Lemmons, is now screening across Philippine cinemas.
The film is distributed in the Philippines by Columbia Pictures, the local office of Sony Pictures Releasing International.
Photo: Columbia Pictures