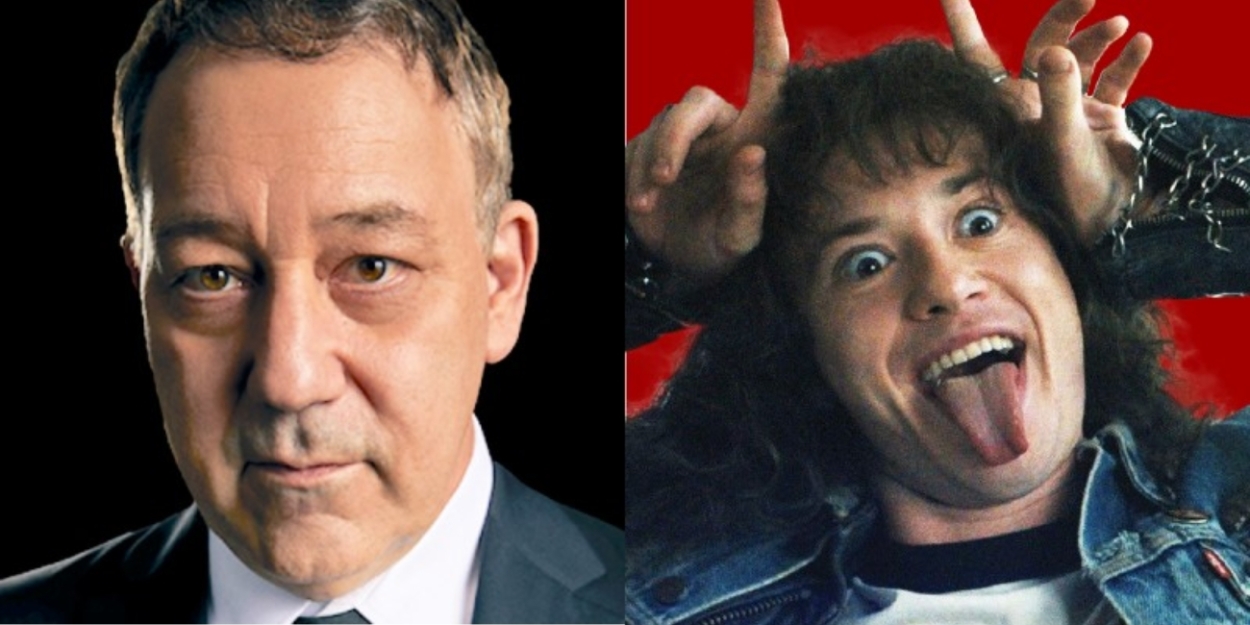 Joseph Quinn, Christina Ricci, Sam Raimi & More to Join FAN EXPO Philadelphia
The event will feature a stellar lineup of celebrities, voice actors, creators, cosplayers, authors, exhibitors, compelling programming, meet and greets, and more.
When fans talk about how FAN EXPO brings together many genres from their favorite franchises across the decades, they can use the first set of celebrities announced today at FAN EXPO Philadelphia as a prime example. From more recent standouts like Joseph Quinn ("Stranger Things") and Christina Ricci ("The Addams Family," "Wednesday") to legends like Sam Raimi (The Evil Dead, Spider-Man), Sean Astin (The Lord of the Rings, Rudy) and Christopher Lloyd (Back to the Future, "Taxi"), the event will feature a stellar lineup of celebrities, voice actors, creators, cosplayers, authors, exhibitors, compelling programming, meet and greets, special events, family zones and more, June 2-4 at the Pennsylvania Convention Center.
And it's just the beginning, as many additional guests for this major comics, sci-fi, horror, literary, anime and gaming convention will be announced closer to the event. Advanced Tickets for FAN EXPO Philadelphia are on sale through May 18 at www.fanexpophiladelphia.com, with discounts on individual day, 3-day and Ultimate Fan Packages available for adults, youths and families. VIP packages are also available now, with dozens of special benefits including priority entry, limited edition collectibles, exclusive items and much more.
Quinn was the breakout star of "Eddie Munson" in the most recent season of the hit Netflix series "Stranger Things." The London native is also well known for supporting roles in Overlord (2018) and the BBC series "Dickensian," a guest appearance on the hit "Game of Thrones" and roles in the BBC series "LES MISERABLES" (2019) and the mini-series "Catherine the Great" (2019).
Ricci, who first caught attention as a child star as "Wednesday Addams" in The Addams Family (1991) and Addams Family Values (1993), has nearly 100 acting credits, including as "Marilyn Thornhill" in the current Netflix series "Wednesday." She moved from appearances as a teen in Casper and Now and Then to adult roles in Sleepy Hollow, Fear and Loathing in Las Vegas, Speed Racer and more and had regular roles in TV series "Ally McBeal," "Pan Am" and others.
Raimi is one of the most celebrated and innovative directors of the past 40 years, making his first big splash with The Evil Dead in 1981. He is known for that franchise as well as hits like Spider-Man (2002), Oz the Great and Powerful (2013) and last year's Doctor Strange in the Multiverse of Madness, among scores of producing, directing, writing and acting credits.
Astin has demonstrated his innate ability to share his heart with the world through such iconic roles as "Mikey Walsh" in The Goonies, the title character of Rudy, "Samwise Gamgee" in the LOTR trilogy, and "Bob Newby" in "Stranger Things 2," roles that epitomize hope, determination and loyalty. Astin's recent feature films include the award-winning thriller Adverse (2020); the family comedy Hero Mode (2021); Charming the Hearts of Men (2021); and the comedy iMordecai, set to release in theaters in Los Angeles and New York City on February 24.
He may be best known to FAN EXPO fans for his iconic portrayal of "Doc Brown," but Lloyd's career includes blockbuster films including The Addams Family and Who Framed Roger Rabbit and classic series like "Taxi" and the animated "Cyberchase." Some of Lloyd's other top credits include Dennis the Menace, Angels in the Outfield, To Be or Not to Be, Clue and Star Trek III: The Search for Spock.
Philadelphia is the eighth event on the 2023 FAN EXPO HQ calendar; the full schedule is available at fanexpohq.com/home/events/.
ABOUT FAN EXPO HQ

FAN EXPO HQ is the largest comic con producer in the world. Collectively it hosts nearly 1 million fans annually at FAN EXPO New Orleans, FAN EXPO Portland, FAN EXPO Vancouver, Toronto Comicon, FAN EXPO Cleveland, MEGACON Orlando, Calgary Comics & Entertainment Expo, FAN EXPO Philadelphia, FAN EXPO Dallas, FAN EXPO Denver, FAN EXPO Boston, FAN EXPO Chicago, FAN EXPO Canada, Edmonton Comics & Entertainment Expo, Dallas FAN FESTIVAL, and FAN EXPO San Francisco. The latest schedule of events is available on the Website, along with up-to-date ticket information. Discover. Celebrate. Belong.
---
Join Team BroadwayWorld
Are you an avid theatergoer in Philadelphia? We're looking for people like you to share your thoughts and insights with our readers. Team BroadwayWorld members get access to shows to review, conduct interviews with artists, and the opportunity to meet and network with fellow theatre lovers and arts workers.
Interested? Learn more here.
---