Latest News on Ross Williams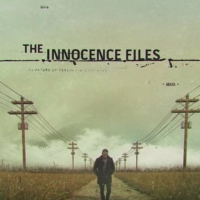 VIDEO: Netflix Releases Trailer for THE INNOCENCE FILES
by Stage Tube - Apr 2, 2020
Netflix has released the trailer for The Innocence Files, a 9-episode documentary limited series premiering April 15.

VIDEO: Watch the Trailer for the Documentary AFTER MARIA
by Stage Tube - May 10, 2019
In the aftermath of Hurricane Maria's catastrophic destruction in 2017, three Puerto Rican women and their families are caught between worlds as their FEMA housing assistance in New York expires. With the threat of homelessness on the horizon, After Maria follows as they fight to keep their families together and weather the emotional effects from displacement.

VIDEO: Watch the Official Trailer for Netflix Documentary Series DOGS
by Stage Tube - Oct 29, 2018
An elegant, engaging and cinematic verite documentary series celebrating the deep emotional bonds between people and their beloved four-legged best friends. The series tracks six incredible stories from across the globe including Syria, Japan, Costa Rica, Italy and the US—each proving that the unconditional love one feels for their dog is a beautiful universal truth. With episodes helmed by critically acclaimed directors including: Academy Award-nominated Amy Berg (Deliver Us From Evil), Academy Award-winning Roger Ross Williams (Life Animated, Music by Prudence), Academy Award-nominated Heidi Ewing (Jesus Camp, One of Us), Emmy Award-winning Richard Hankin (The Jinx) and Academy Award-winners T.J. Martin and Daniel Lindsay (Undefeated), Dogs takes us on an inspirational journey exploring the remarkable, perhaps even magical qualities that have given these animals such a special place in all of our hearts.