Latest News on Nora Carroll
VIDEO: Take a Look at The Public's Mobile Unit Production of MEASURE FOR MEASURE
by Stage Tube - Nov 22, 2019
Mobile Unit's production of MEASURE FOR MEASURE opens today, Friday, November 22. Directed by LA Williams, the free sit-down run of MEASURE FOR MEASURE follows a three-week tour to correctional facilities, homeless shelters, social service organizations, and community centers in all five boroughs. MEASURE FOR MEASURE will run in the Shiva Theater through Sunday, December 8.

VIDEO: Behind the Scenes with BLKS Playwright Aziza Barnes
by Stage Tube - Nov 22, 2017
Steppenwolf Theatre Company presents the world premiere production of BLKS by award-winning poet and playwright Aziza Barnes and directed by Nataki Garrett. An uproarious and frank play, the acclaimed Chicago-based cast features ensemble member Namir Smallwood (Justin /Sosa/Dominican Dude) with Leea Ayers (June), Nora Carroll (Octavia), Celeste Cooper (Imani), Danielle Davis (Ry) and Kelly O'Sullivan (That Bitch on the Couch/White Woman). Below, check out an interview with playwright Aziza Barnes as she talks about BLKS!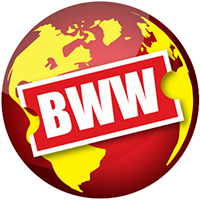 Video: Steppenwolf Announces BLKS SALON SERIES
by BWW News Desk - Nov 2, 2017
In conjunction with the world premiere of BLKS by acclaimed poet/playwright Aziza Barnes this December, Steppenwolf Theatre Company has collaborated with Barnes to bring a beautiful lineup of Black artists, queer artists, women-identified artists, artists of color and their communities to Steppenwolf's LookOut Series. The BLKS Salon Series celebrates the themes and conversations sparked by Barnes's play an ingenious portrait of a day in the life of four young black women in New York City.