Latest News on Jacqueline Novak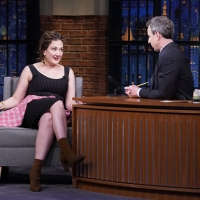 VIDEO: Jacqueline Novak and Seth Meyers Talk His Favorite Line from Her Show GET ON YOUR KNEES
by Stage Tube - Feb 25, 2020
Jacqueline Novak stopped by Late Night with Seth Meyers on Monday, February 24 to talk about her one-woman show, Get On Your Knees.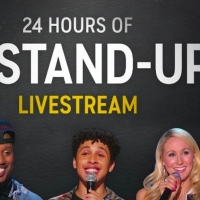 Comedy Central to Live Stream 24 Hours of Stand-Up Content on Youtube
by TV News Desk - Oct 16, 2019
Comedy Central is opening its deep vault of half-hour stand-up specials for a 24-hour live stream event on the #1 brand in comedy's Stand-Up channel on YouTube that will cover specials curated from the past two decades. The live stream will include performances from some of the biggest names in comedy including Kevin Hart (2004), Jim Gaffigan (2000), Amy Schumer (2010), John Mulaney (2009), Zach Galifianakis (2001), Patton Oswalt (1999), Michael Che (2014), Gabriel Iglesias (2003), Anthony Jeselnik (2009), Daniel Tosh (2003), Sebastian Maniscalco (2008), Chris Redd (2017), Donald Glover (2010). In all, the 24-hour live stream will feature a curated playlist of over 60 half-hour stand-up specials beginning Thursday, October 17 at 11:00 p.m. ET on the Comedy Central Stand-Up channel on YouTube and culminating with the on-air premiere of the new season of Comedy Central Stand-Up Presents… with back-to-back episodes, Jaboukie Young-White and Vanessa Gonzalez, on Friday, October 18 at 11:00 p.m. and 11:30 p.m. ET/PT on Comedy Central.