Date Of Birth:
February 07, 1965 (54)
Birth Place:
Andrews, SC, USA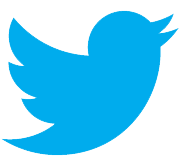 TWITTER WATCH
@chrisrock - 8/14/19 07:54pm The cowboys and Eagles could use Kaepernick. They wouldn't even have to pay him cause I would.
@chrisrock - 7/31/19 02:37pm There's no such thing as a great pithing staff without a great centerfielder.
MORE TWEETS
Latest News on Chris Rock
Latest News on Chris Rock
Chris Rock and Artistic Anna D. Shapiro

From:

Date:

2018-05-15

Kelsey Grammer, Christie's Robbie Gordy, Chris Rock and Rainn Wilson

From:

Date:

2018-05-15

Kelsey Grammer, David Schmitz, Chris Rock, Anna D. Shapiro

From:

Date:

2018-05-15

Kelsey Grammer, Verett Mims, Chris Rock

From:

Date:

2018-05-15

Chris Rock and Artistic Director Anna D. Shapiro

From:

Date:

2018-05-15

Chris Rock and Robbie Gordy

From:

Date:

2018-05-15

Chris Rock

From:

Date:

2014-09-12

Chris Rock

From:

Date:

2014-09-12

Bobby Cannavale and Chris Rock

From:

Date:

2014-09-12

Bobby Cannavale and Chris Rock

From:

Date:

2014-09-12
Chris Rock and Artistic Anna D. Shapiro

From:

Date:

2018-05-15

Kelsey Grammer, Christie's Robbie Gordy, Chris Rock and Rainn Wilson

From:

Date:

2018-05-15

Kelsey Grammer, David Schmitz, Chris Rock, Anna D. Shapiro

From:

Date:

2018-05-15

Kelsey Grammer, Verett Mims, Chris Rock

From:

Date:

2018-05-15

Chris Rock and Artistic Director Anna D. Shapiro

From:

Date:

2018-05-15

Chris Rock and Robbie Gordy

From:

Date:

2018-05-15

Chris Rock

From:

Date:

2014-09-12

Chris Rock

From:

Date:

2014-09-12

Bobby Cannavale and Chris Rock

From:

Date:

2014-09-12

Bobby Cannavale and Chris Rock

From:

Date:

2014-09-12