Latest News on William Parker
Stage Credits
  [Regional (UK)]
World Premiere, 1990
Performer
  [Broadway]
1937
Eight Men of Manhattan
  [Broadway]
Original Broadway Production, 1937
Boy
  [Broadway]
Original Broadway Production, 1935
Razorback
  [Broadway]
1900
Performer
 
Stage
Performances
  [Regional (UK)]
World Premiere, 1990
Performer
  [Broadway]
1937
Eight Men of Manhattan
  [Broadway]
Original Broadway Production, 1937
Boy
  [Broadway]
Original Broadway Production, 1935
Razorback
  [Broadway]
1900
Performer
William Parker News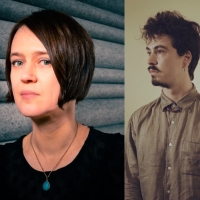 Wet Ink Ensemble Announces 2022-23 Artists-In-Residence
by A.A. Cristi - Aug 16, 2022
NYC-based new music group Wet Ink Ensemble announces its three new Artists-in-Residence: Obie award-winning theater artist Rick Burkhardt, composer and drummer Vicente Hansen Atria, and saxophonist and composer Ingrid Laubrock.
William Parker to Release Monumental Archival Set 'Universal Tonality'
by Michael Major - Jul 27, 2022
Clocking in at nearly two hours and featuring six extended pieces flowing across two discs, Universal Tonality documents a performance that took place at Roulette in Manhattan's TriBeCa neighborhood in December 2002 (one of the final concerts at the venue's original loft space). Parker invited 16 musicians of various ages, cultures and backgrounds.
An Die Musik Presents Pianist/composer Lafayette Gilchrist In A Solo Concert Of New Music Next Month
by Stephi Wild - Jun 29, 2022
An Die Musik presents pianist/composer Lafayette Gilchrist in a solo concert of new music. The event is set for Saturday, July 9 at 7 p.m. Live and Streaming from An Die Musik, 409 N. Charles Street, Baltimore. Limited in-person seats are $25, or $10 for students with valid ID. Proof of COVID vaccination required at door.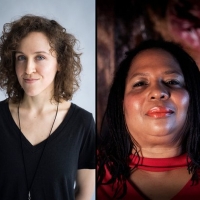 International Contemporary Ensemble & Roulette to Co-Present New Works By Kate Gentile, Fay Victor & Peter Evans
by Chloe Rabinowitz - Apr 19, 2022
On Thursday, May 26, 2022 at 8:00PM at Roulette Intermedium, the International Contemporary Ensemble will present Fay Victor's SIRENS AND SILENCES - marking the debut performance of Victor's work in a concert with the Ensemble after joining as a new, permanent Ensemble member in the summer of 2021 - and the world premiere of Kate Gentile's biome ii.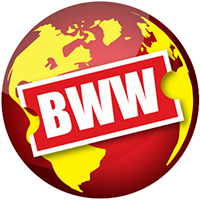 Princeton University Jazz Festival Returns¬†April 27'Ä"30
by A.A. Cristi - Apr 14, 2022
Jazz at Princeton University, helmed by acclaimed saxophonist/composer Rudresh Mahanthappa, announces the return of the Princeton University Jazz Festival. Presented in conjunction with Jazz Appreciation Month, the event, which takes place Wednesday, April 27 'Äď Saturday, April 30, features guest artists guitarist Gilad Hekselman, and saxophonists Seamus Blake, Tony Malaby and Alexa Tarantino performing with Princeton University's stellar student ensembles.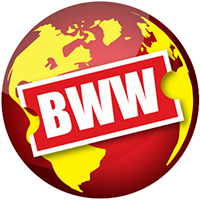 innova Recordings Announces Eight New Artists to Join the Label Following National Call
by A.A. Cristi - Apr 7, 2022
Today American Composers Forum announces the first collection of recording projects selected through a panel process for its in-house record label, innova Recordings. A national call issued in December 2021 launched innova's new business model aimed at making the process of visioning, producing, and releasing recordings more inclusive and accessible to artists.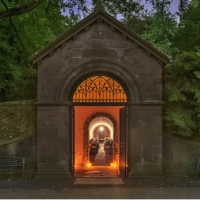 The Green-Wood Cemetery Presents CONCERTS IN THE CATACOMBS
by A.A. Cristi - Mar 23, 2022
The Green-Wood Cemetery has announced a new series of concerts featuring boundary-breaking performers in its historic Catacombs. 
SCULPTING SOUND: Twelve Musicians Encounter Bertoia At Nasher Sculpture Center
by A.A. Cristi - Feb 7, 2022
The Nasher Sculpture Center announces 'SCULPTING SOUND: Twelve Musicians Encounter Bertoia', a series of six historic concerts, from February 22'Äď27, 2022, bringing together twelve master musicians to explore the expressive range of Harry Bertoia's sounding sculptures, in complement to the exhibition¬†Harry Bertoia: Sculpting Mid-Century Modern Life¬†on view at the Nasher January 29 'Äď April 23, 2022.¬†
Burning Ambulance Streaming Festival Announces Lineup
by Michael Major - Dec 20, 2021
Burning Ambulance, the independent arts and culture hub launched in 2010 by writer Phil Freeman and artist I.A. Freeman, will kick off 2022 with an extraordinary single-day event: an online streaming festival featuring exclusive performances by 20 of today's most creative artists from the realms of jazz, modern classical, improvised music and more.
International Contemporary Ensemble Announces New Ensemble Members
by Chloe Rabinowitz - Sep 23, 2021
The International Contemporary Ensemble welcomes Matana Roberts and Fay Victor as new, permanent Ensemble members and Vimbayi Kaziboni as Artist-in-Residence for the 2021-22 season.
William Parker Videos
William Parker Frequently Asked Questions
How many Broadway shows has William Parker been in?
William Parker has appeared on Broadway in 4 shows.
How many West End shows has William Parker been in?
William Parker has not appeared in the West End