Latest News on Will Duke
Stage Credits
Productions
[Broadway, 2016]
Projection Designer
Will Duke News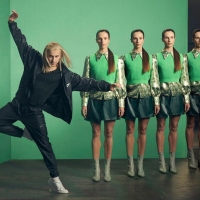 Scottish Ballet Presents COPPELIA Next Month
by Stephi Wild - Jul 8, 2022
Scottish Ballet's new production of Coppélia, which has its world premiere at the Edinburgh International Festival this August, will test the boundaries of dance, theatre, music and film in a jaw-dropping new adaptation of the classic ballet, blending location and real-time film projection with live performance, accompanied by the Scottish Ballet Orchestra.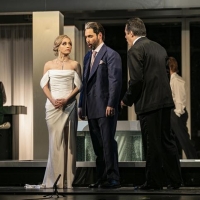 Greek National Opera Announces 2022-23 Season Featuring World Premiere of New GNO Production of Verdi's FALSTAFF
by Chloe Rabinowitz - Jun 28, 2022
The Greek National Opera's 2022-23 season curated by GNO Artistic Director Giorgos Koumendakis will feature ten new opera and ballet productions, one newly commissioned opera, five revivals of past productions, music concerts, major co-productions with some of the world's foremost opera houses, collaborations with leading conductors and more.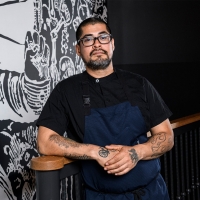 FOOD NETWORK NEW YORK CITY WINE & FOOD FESTIVAL Presented by Capital One Announces 15th Anniversary Lineup
by Marina Kennedy - Jun 14, 2022
The Food Network New York City Wine & Food Festival presented by Capital One announced its lineup of events to celebrate 15 years in the Big Apple. Widely recognized as the largest gourmet gathering in New York City, the four-day Festival will take place October 13 – 16, 2022 and feature more than 80 events around the city.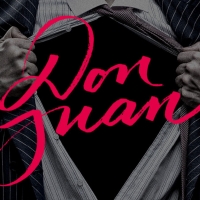 DON JUAN is Now Playing at Det. KGL. Teater
by Stephi Wild - May 31, 2022
Don Giovanni's rapacious lust and thirst for liberty destroys his ability to forge meaningful relationships. He ultimately stays true to his character, plunging himself fearlessly into hell and damnation.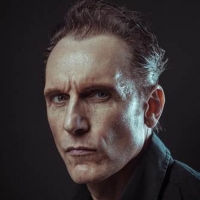 Cast Announced For INTO THE WOODS at Theatre Royal Bath; Julian Bleach, Audrey Brisson, and More!
by Stephi Wild - Apr 20, 2022
The award-winning, experienced West End cast includes Julian Bleach [co-creator of the Olivier Award-winning Shockheaded Peter, The Grinning Man] as Mysterious Man, Audrey Brisson [Olivier nominee for Amélie, Outlander] as Cinderella, Nicola Hughes [Olivier nominee for Fosse and Porgy and Bess] as the Witch, Rhashan Stone [All About Eve at the Noël Coward, Finding Alice] as the Baker, and Alex Young [Follies at the National Theatre, South Pacific] as the Baker's Wife.  
Kiln Theatre Announces Full Cast For Marina Carr's GIRL ON AN ALTAR
by Stephi Wild - Apr 12, 2022
With Chinonyerem Odimba and Ben and Max Ringham's Black Love currently running at the theatre, Kiln Theatre, in a brand-new partnership with the Abbey Theatre, today announces the full cast for Marina Carr's Girl on an Altar. Annabelle Comyn directs Nina Bowers (Cassandra), Daon Broni (Aegisthus), Jim Findley (Tyndareus), Kate Stanley Brennan (Cilissa), David Walmsley (Agamemnon) and Eileen Walsh (Clytemnestra).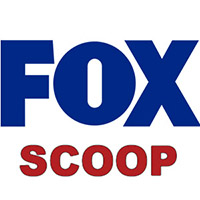 Scoop: Coming Up on a Rebroadcast of THE MASKED SINGER on FOX - Tuesday, March 15, 2022
by TV Scoop - Mar 10, 2022
Get all the scoop on THE MASKED SINGER, airing on FOX on Tuesday, March 15, 2022! Plus, see who was unmasked in the latest episode now!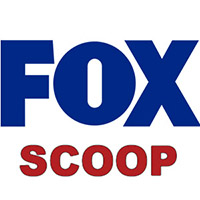 Scoop: Coming Up on the Season Premiere of THE MASKED SINGER on FOX - Wednesday, March 9, 2022
by TV Scoop - Mar 3, 2022
Get all the scoop on THE MASKED SINGER, airing on FOX on Wednesday, March 9, 2022! Plus, watch a preview of the upcoming season now!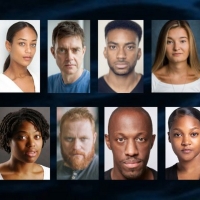 Cast Announced for the World Premiere of THE MEANING OF ZONG World Premiere
by Chloe Rabinowitz - Feb 21, 2022
Rehearsals begin today for Giles Terera's debut stage play The Meaning of Zong, co-directed by Giles Terera and Tom Morris.
Stephen Sondheim's INTO THE WOODS Will Open at Theatre Royal Bath in August 2022
by Stephi Wild - Dec 13, 2021
INTO THE WOODS, the legendary Stephen Sondheim musical, with book by James Lapine, is brought to life in a startling new production which opens at Theatre Royal Bath from 19 August 2022.
Will Duke Videos
VIDEO: Sneak Peek - Discovery Announces First-Ever MOTOR MEGA WEEK
by Caryn Robbins - Jan 24, 2018
Start your engines, motor fans, and get ready for Discovery's first-ever MOTOR MEGA WEEK! This week-long automotive celebration features three all-new series premieres - STREET OUTLAWS: NO PREP KINGS; TWIN TURBOS; and SHIFTING GEARS WITH AARON KAUFMAN