Latest News on Wendy Beckett
Stage Credits
Productions
[Off-Broadway, 2010]
Director
Writing
Playwright
Playwright
Wendy Beckett News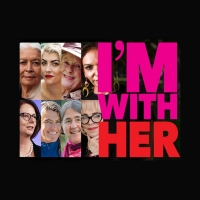 BWW REVIEW: Guest Reviewer Kym Vaitiekus Shares His Thoughts On BECKETT'S PRESENTS THEATRE VIGNETTE NO.4: "I'M WITH HER"
by Jade Kops - Oct 24, 2022
BECKETT'S PRESENTS THEATRE VIGNETTE NO.4:"I'M WITH HER". Wendy Beckett, Jeff Schroeter and Julia Vargiu's passion for culinary delights and the performing arts abound in their Clubhouse events. These restaurateurs desire to bring you an evening where you experience delicacies for the palette along with the expertise of an actor's craft. 
Beckett's Presents Theatre Vignette No.4 I'M WITH HER This Month
by Stephi Wild - Oct 13, 2022
Sydney's beautiful Beckett's Glebe has announced the fourth in their exciting "dinner-theatre" series, I'M WITH HER – the brilliant new Australian play by Walkley Award winner, Victoria Midwinter Pitt (writer and director).
SAPPHO By Wendy Beckett Will Embark on Greek Tour
by Stephi Wild - Jul 26, 2022
Pascal Productions has announced the launch of a Greek-language production of SAPPHO, written by Wendy Beckett and translated into Greek by Daphne Economou. The international theatrical production dedicated to the Greek lyric poet of Lesbos is a world premiere and will be presented for 4 performances: August 11 in Hydra,  August 22 in Andros, August 27 in Delphi, and September 13 in Rhodes.
Beckett's Presents William Zappa in THEATRE VIGNETTES NO 3
by Stephi Wild - May 20, 2022
Beckett's will present the third in their dinner-theatre vignette series - a selection of readings by William Zappa from his acclaimed adaptation of Homer's 'The Iliad'. This theatre vignette is curated by Beckett's founder and playwright-director Wendy Beckett (Claudel at The Opera House).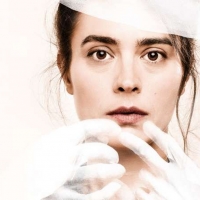 BWW REVIEW: CLAUDEL Tells The Story Of French Sculptor Camille Claudel Through A Beautiful Blend Of Dance And Drama.
by Jade Kops - May 1, 2021
Wendy Beckett's (Writer and director) CLAUDEL exposes the challenges Camille Claudel faced when choosing to pursue a life as female artist in 19th Century Paris.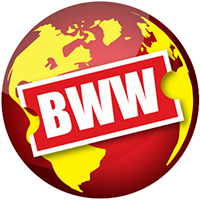 Sydney Opera House Presents CLAUDEL
by Stephi Wild - Mar 1, 2021
CLAUDEL is a thrilling reimagining of the story of one of the world's greatest and most misunderstood sculptors, Camille Claudel and her complex relationship with legendary artist, Auguste Rodin.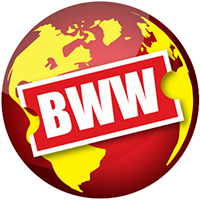 Wendy Beckett's A CHARITY CASE Will Be Revived in Paris
by Stephi Wild - Feb 18, 2020
Pascal Productions has announced a new French production of Wendy Beckett's A CHARITY CASE presented by Claire Merviel Production. The translated production, titled UN ESPOIR, will be presented in French at the Athénée Théâtre Louis-Jouvet in Paris from March 4 to March 28, 2020. The production is written and will be directed by Wendy Beckett, translated by Dominique Hollier.
New Jersey Rep Presents MAD LOVE by Marisa Smith
by Liz Cearns - Sep 19, 2016
Monday, September 19, 2016 - New Jersey Repertory Company, located at 179 Broadway in Long Branch, is proud to announce the new comedy MAD LOVE by Marisa Smith, the Author of 'Saving Kitty'. Sloane Hudson, a wealthy, beautiful recent Ivy League graduate and product of the campus hook-up culture and frat basement pong tournaments, doesn't believe in love or marriage. She does, however, believe in babies and wants one soon so her tummy can bounce back and she can still wear a bikini. The problem is she needs a sperm donor who passes muster. Enter Brandon, who has all the right stats, but the wrong attitude. Brandon, meantime, has enough on his plate living with his brother Doug, who just fell in love with Katerina, the hooker from the Ukraine. Cabbage soup, a rare baseball card and a lizard named Pogo all play a part in this romantic comedy for cynical times.
Photo Flash: First Look at Wendy Beckett's A BETTER PLACE at The Duke on 42nd Street
by Tyler Peterson - May 12, 2016
The world premiere limited engagement of A Better Place, a new work by playwright Wendy Beckett (Anais Nin: One Of Her Lives, A Charity Case) and directed by Evan Bergman (Jericho), is now in previews and will open Sunday, May 15 at The Duke on 42nd Street, a NEW 42ND STREET® project (229 West 42nd Street, between 7th and 8th Avenues). Performances began on Thursday, May 5.
Wendy Beckett Videos
BWW TV: Inside Opening Night of A CHARITY CASE
by Broadway Beat - Nov 9, 2011
A CHARITY CASE starring Two-Time Tony Nominee Alison Fraser, Alysia Reiner (Sideways) and Jill Shackner (Les Miserables) opened last week, November 2nd at The Clurman Theatre. This new play about adoption is written and directed by Australian playwright Wendy Beckett. A CHARITY CASE will play through November 20th. Below, Broadway Beat chats with the company and takes you inside opening night.
Wendy Beckett Frequently Asked Questions
How many shows has Wendy Beckett written?
Wendy Beckett has written 2 shows including Modotti (Playwright), Love Therapy (Playwright).