Latest News on Wendall Harrington
Latest News on Wendall Harrington
Stage Credits
Productions
[Broadway, 2008]
Projection Designer
[Broadway, 1991]
Projection Designer
[Broadway, 1989]
Projection Designer
[San Diego, CA (Regional), 1986]
Projection Designer
[Regional (US), 1985]
Projection Designer
[Broadway, 1984]
Projection Designer
[Broadway, 1983]
Projections
[Broadway, 1980]
Projection Designer
Projection Producer
Stage
Productions
[Broadway, 2008]
Projection Designer
[Broadway, 1991]
Projection Designer
[Broadway, 1989]
Projection Designer
[San Diego, CA (Regional), 1986]
Projection Designer
[Regional (US), 1985]
Projection Designer
[Broadway, 1984]
Projection Designer
[Broadway, 1983]
Projections
[Broadway, 1980]
Projection Designer
Projection Producer
Wendall Harrington News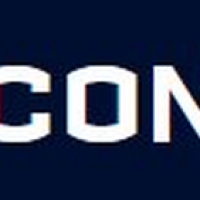 Broadway Scenic Designer Alexander Woodward To Helm UConn Design/Tech Program
by Chloe Rabinowitz - Aug 11, 2022
Scenic Designer Alexander Woodward will begin a new role at the University of Connecticut as the Area Head for Design and Technical Theatre in the Department of Dramatic Arts which is led by newly arrived Megan Rivas who joined the program at the beginning of last year.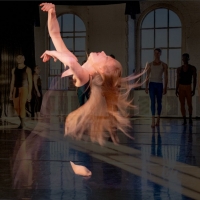 Buglisi Dance Theatre to Present the World Premiere Of The Threads Project #1 UNIVERSAL DIALOGUES
by Chloe Rabinowitz - Jun 1, 2022
Buglisi Dance Theatre will present the world premiere of The Threads Project #1 'Universal Dialogues' on Wednesday, June 22, 2022 and Thursday, June 23, 2022 at 7:30pm at Chelsea Factory, 547 West 26th Street, NYC.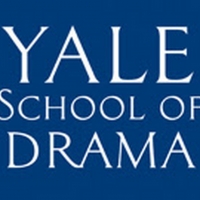 Yale School of Drama Announces Design Department Reorganization and Leadership Succession
by Chloe Rabinowitz - Apr 7, 2021
Yale School of Drama will align all 5 Design disciplines– Costume, Lighting, Projection, Set, and Sound– in 1 department instead of 2, to promote the most robust common core offerings for all Design students & to build upon the School of Drama's historic practice of training designers who are flexible & fluent collaborators with their colleagues.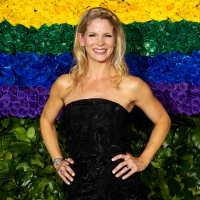 Kelli O'Hara Joins RAGTIME Benefit Concert Starring Audra McDonald, Brian Stokes Mitchell and More
by Chloe Rabinowitz - Mar 11, 2020
The Actors Fund announced today that Kelli O'Hara has joined the cast of the upcoming benefit concert of Ragtime in the role of 'Mother'. The unforgettable music of the Tony Award-winning sensation Ragtime will once again be heard on Broadway in a one-night only benefit concert on Monday, April 27, 2020.
Miami City Ballet Will Premiere Balanchine and Robbins' FIREBIRD Featuring All New Set And Costume Designs
by Chloe Rabinowitz - Jan 27, 2020
The opening of Miami City Ballet's third performance of the season 'Firebird' promises to be one of the company's most exciting in recent history as it features two highly anticipated premieres: Firebird, which marks the first time any company outside of New York City Ballet has performed the famed Balanchine/Robbins legacy piece, and Justin Peck's critically acclaimed Rodeo: Four Dance Episodes.
Box Office Now Open For Miami City Ballet's 2019-20 Season
by Stephi Wild - Sep 18, 2019
Box office is now open for the 2019-20 season. Single tickets are now available for purchase at miamicityballet.org, by phone at 305.929.7010 or 877.929.7010, or in person at 2200 Liberty Ave, Miami Beach FL, 33139. Full Season and Create Your Own subscriptions continue to be on sale.

Miami City Ballet Announces 2019-2020 Season
by Julie Musbach - Mar 20, 2019
Miami City Ballet opens its 2019-2020 season on October 18, 2019, with 16 weeks of performances across Miami, Ft. Lauderdale, and West Palm Beach through April 26. The new season features a highly cinematic, theatrical presentation of captivating and singular experiences that showcase the vibrancy and world-class artistry of Miami City Ballet throughout South Florida and nationally. View full season here.
Miami City Ballet Presents Season Grand Finale: A MIDSUMMER NIGHT'S DREAM
by Stephi Wild - Mar 1, 2019
Miami City Ballet (MCB) closes its 2018/19 season with the return of one of the Company's most extraordinary productions, the reimagining of A Midsummer Night's Dream, Balanchine's captivating story ballet based on William Shakespeare's timeless tale of love, magic, reality and illusion.

Miami City Ballet Presents George Balanchine's THE NUTCRACKER
by BWW News Desk - Dec 15, 2017
Miami City Ballet's new redesign of the magical George Balanchine's The Nutcracker will feature enchanting new costumes and sets by the designer-artist power couple Isabel and Ruben Toledo, Balanchine's glorious choreography and Tchaikovsky's beloved score.

Artistic Director Stanton Welch's THE NUTCRACKER Returns to Houston for the Holidays
by BWW News Desk - Oct 9, 2017
Artistic Director Stanton Welch's spectacular production of The Nutcracker returns and ventures across Houston this holiday season.
Wendall Harrington Videos