Latest News on Val Vigoda
Val Vigoda News
Full Cast Announced For A LITTLE NEW MUSIC at the Catalina Jazz Club
by Stephi Wild - Mar 8, 2022
After a two year intermission due to the COVID-19 pandemic, A Little New Music is back at Hollywood's historic Catalina Jazz Club with a fresh look at new musical theatre material. Audiences of A Little New Music's concert series will once again discover a distinguished variety of artists and a diverse assortment of songs intent on becoming future classics of the American musical theatre.
ERNEST SHACKLETON LOVES ME Opens In One Week At Skylight Music Theatre
by A.A. Cristi - Jan 14, 2022
Ernest Shackleton Loves Me is a highly inventive off-Broadway musical that crisscrosses continents and time in an improbable and enchanting love story and won the Best New Musical of the 2017 Off-Broadway Alliance Awards.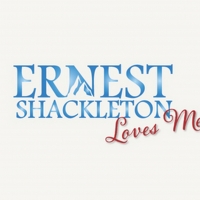 Regional Premiere of ERNEST SHACKLETON LOVES ME Postponed One Week
by Chloe Rabinowitz - Jan 7, 2022
Skylight Music Theatre announced a one-week postponement of the regional premiere of Ernest Shackleton Loves Me due to positive COVID-19 cases among the fully vaccinated Company. The musical will now run Friday, Jan. 21 through Sunday, Feb. 6, 2022. The show was previously scheduled for performances Jan. 14-30.
Skylight Music Theatre Announces Cast, Creative Team For ERNEST SHACKLETON LOVES ME
by Stephi Wild - Dec 16, 2021
Skylight Music Theatre today announced the cast and creative team for the regional premiere of Ernest Shackleton Loves Me, a highly inventive off-Broadway musical that crisscrosses continents and time in an improbable and enchanting love story.
Jason Danieley-Directed THE FULL MONTY and More Announced for Skylight Music Theatre 2021- 2022 Season
by Stephi Wild - May 26, 2021
Artistic Director Michael Unger today unveiled Skylight Music Theatre's 2021-2022 season, which marks the theatre's return to in-person performances after more than one year. It will be Unger's first official season since joining Skylight in 2019, due to cancelled shows during the pandemic.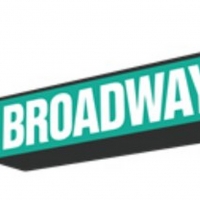 BroadwayHD Introduces Trailblazers Category, Spotlighting Underrepresented Voices in the Theater Community
by Chloe Rabinowitz - Mar 3, 2020
BroadwayHD's CEO Bonnie Comley has announced a new initiative to put the spotlight on underrepresented voices in the theater community, with a special Trailblazers Category.

Photo Coverage: Inside The MAESTRA May Seminar, Featuring Bonnie Comley and More
by Walter McBride - May 9, 2019
Bonnie Comley, Founder of BroadwayHD, was the guest speaker at MAESTRA's May seminar at SongSpace. Composer/lyricist and music director Georgia Stitt founded the MAESTRA organization in 2017 to give support, visibility, and community to the women who make the music in the musical theater industry. The MAESTRA membership is made up of female-identifying, non-binary, and gender non-conforming composers, music directors, orchestrators, arrangers, copyists, rehearsal pianists and other musicians who are underrepresented minorities in musical theater. Songwriter and composer, Kathy Sommer, moderated the seminar.
BWW Album Review: ERNEST SHACKLETON LOVES ME (Original Cast Recording) is Full of Adventure
by David Clarke - Feb 21, 2018
The inventive musical adventure ERNEST SHACKLETON LOVES ME tells the story of a single mom who is struggling to balance her familial obligations and her work as a video game composer. One sleepless night, she posts a dating video and gets a response from famed 20th century polar explorer Ernest Shackleton. What follows is an odyssey of virtuosic electro-violin performance from Val Vigoda and Wade McCollum's charismatic and lush vocals.
ERNEST SHACKLETON LOVES ME to Release Cast Recording in February 2018
by Julie Musbach - Dec 19, 2017
Broadway Records announced today that ERNEST SHACKLETON LOVES ME will be released on February 9, 2018. The original cast recording is now available for pre-order at BroadwayRecords.com and Amazon.com