Latest News on Tom Williams
Latest News on Tom Williams
Stage Credits
  [Broadway]
Original Broadway Production, 1959
Clint Yoder
  [Broadway]
1959
Baker
  [Broadway]
1922
Squire Hathaway
  [Broadway]
1921
Frank Smith
Productions
[Off-Broadway, 2019]
Author
Writing
Author
Stage
Performances
  [Broadway]
Original Broadway Production, 1959
Clint Yoder
  [Broadway]
1959
Baker
  [Broadway]
1922
Squire Hathaway
  [Broadway]
1921
Frank Smith
Productions
Author
Writing
Author
Tom Williams News
FLOW Children's Biennial Announced as Part of Birmingham 2022 Festival
by Stephi Wild - May 4, 2022
FLOW is set to be a festival of bold and imaginative arts and culture made with, by and for Children in Birmingham and Sandwell. It is produced and curated by collaborative children's art studio The Parakeet for Birmingham 2022 Festival. FLOW will place children at the centre of the action as designers, makers and artists in a captivating multi-artform programme of events.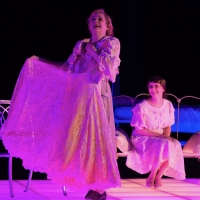 Tennessee Shakespeare Company Presents BLUE ROSES OF TENNESSEE WILLIAMS at Southern Literary Salon
by A.A. Cristi - Jan 4, 2022
Tennessee Shakespeare Company returns with its second installment of its Southern Literary Salon Series during its 14th performance season with Blue Roses of Tennessee Williams on the Tabor Stage on Friday, January 21 and Sunday, January 23.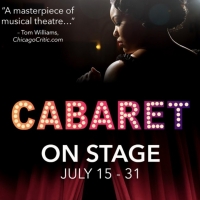 Circle Theatre Presents Cabaret
by - Jul 22, 2021
Circle Theatre Presents Cabaret. This re-envisioned classic has audiences begging for more!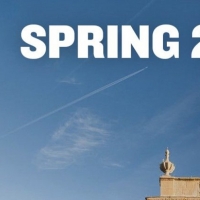 Bristol Old Vic Launches Full Season Of Digital Theatre For Spring 2021
by Stephi Wild - Feb 15, 2021
Bristol Old Vic today announced an ambitious range of digital work running Feb-May to keep people entertained through the Spring and beyond, allowing stories to be shared and creativity to flourish in new ways once again.
Tune-in to Upcoming Kennedy Center Digital Holiday Content Featuring Renée Fleming, Caroline Bowman and More
by Chloe Rabinowitz - Dec 18, 2020
The John F. Kennedy Center for the Performing Arts is inviting you to tune-in for exciting virtual Holiday programming between now and January 1, 2021. The Kennedy Center is honoring this December unlike any other in recent memory by sharing performances from across the country and numerous communities and cultures to celebrate traditions held dear
Indie-Rock Band Bluenose B Talk About Loss Releasing 'Another Place'
by Sarah Jae Leiber - Nov 18, 2020
Lyric orientated Indie-Rock artist Bluenose B is due to release their heartfelt single 'Another Place' on Friday 11th of December.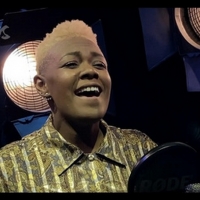 Bree Smith, Hiba Elchikhe, Rebecca McKinnis and Oliver Savile to be Featured on IN THE WINGS
by Chloe Rabinowitz - Oct 2, 2020
Don't miss Series 2 Episode 2 of IN THE WINGS on YouTube tonight at 7:30pm! Hosted by Robert J. Sherman, the virtual event will feature songs from the brand new musical You and I. Tonight's very special guest is Cordelia O'Driscoll (Composer).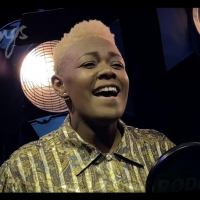 Tune Into Smash Hit IN THE WINGS Series Hosted By Robert J. Sherman
by A.A. Cristi - Oct 1, 2020
Over 7K viewers tuned into last week's premiere of smash hit series In the Wings with host Robert J. Sherman which continues on YouTube each Friday at 7:30pm: http://www.YouTube.com/InTheWingsLive (free to watch).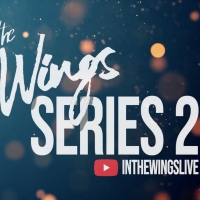 Robert J. Sherman Hosts A Second Series of IN THE WINGS
by Stephi Wild - Sep 21, 2020
Following the success of the first series, In the Wings is returning from Friday 25th September for a second glorious series.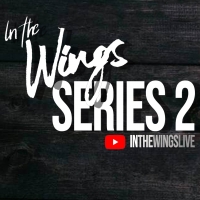 IN THE WINGS Returns For A Second Series Later This Summer
by Stephi Wild - Aug 6, 2020
Following its huge success in June and July, IN THE WINGS is set to return later this summer for 6 glorious weeks of free-to-view episodes.  The episode dates will follow later this month.
Tom Williams Videos
Tom Williams Frequently Asked Questions
How many Broadway shows has Tom Williams been in?
Tom Williams has appeared on Broadway in 4 shows.
How many West End shows has Tom Williams been in?
Tom Williams has not appeared in the West End
How many shows has Tom Williams written?
Tom Williams has written 1 shows including Buried (Author).