Latest News on Theater Oobleck
Stage Credits
Productions
[Off-Broadway, 2008]
Producer
Theater Oobleck News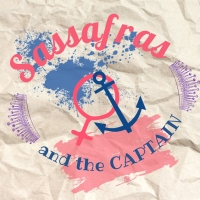 Sarah Elisabeth Brown's SASSAFRAS & THE CAPTAIN To Be Revived For The Fresh Fruit Festival 
by Chloe Rabinowitz - Mar 25, 2022
Sarah Elisabeth Brown's send-up of S&M mores, Sassafras & The Captain, is revived for the 2022 Fresh Fruit 'Return to Live' Theatre Festival, Thursday May 5 @ 6:00 p.m.; Friday, May 6 @ 8:45 p.m.; Sunday, May 8 @ 1:00 p.m. at The WILD PROJECT, 195 East 3rd Street, NYC.
88 Chicago Theatres Come Together to Support Fellow Artists
by Chloe Rabinowitz - May 5, 2020
The Chicago theater community is banding together to raise funds for The Chicago Theatre Workers Relief Fund, a League of Chicago Theatres initiative that directly assists theatre workers who have lost work as a result of COVID-19 and are facing financial uncertainty.
Our Block-Out-Bad-News Pick of the Week: Catastrophic Theatre's THE HUNCHBACK VARIATIONS
by Pnina Topham - Mar 31, 2020
Block out the bad news with BroadwayWorld Houston's pick of the week! First, watch Catastrophic Theatre's THE HUNCHBACK VARIATIONS. Then join the playwright Mickle Maher, director and actor Greg Dean, actor Jeff Miller and more for an engaging Q&A talk back, moderated by the director of UH School of Theatre & Dance, Dr. Rob Shimko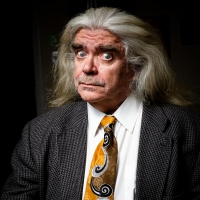 Curious Theatre Branch Will Bring BEAU O'REILLY SAVES A BODY PART: THE CABARET to the Stage
by Chloe Rabinowitz - Feb 7, 2020
Curious Theatre Branch is pleased to present BEAU O'REILLY SAVES A BODY PART: THE CABARET, a benefit to assist Founder Beau O'Reilly with medical costs. The event will be held, Monday, March 2 at 7 pm at Link's Hall, 3111 N. Western Ave. in Chicago. Tickets ($20 or pay-what-you-can) are currently available at curioustheatrebranch.com or dime.io/events/teeth. For additional information, call (773) 508-0666
2020 Johnny Mercer Writers Colony At Goodspeed Participants Announced
by A.A. Cristi - Jan 15, 2020
In what has become an annual ritual, a total of 40 established and emerging composers, lyricists, and librettists will converge on the Goodspeed campus from mid-January through mid-February 2020 to participate in the Johnny Mercer Foundation Writers Colony at Goodspeed Musicals. The writing teams, representing 15 new musicals, will populate the campus, creating a truly exciting environment for discovery and inspiration.
Immersive Production Of Mickle Maher's AN APOLOGY... Comes To NYC This Halloween
by Stephi Wild - Oct 5, 2019
Chicago Dramatists Announce Fall Line Up and 20% Discount
by Stephi Wild - Aug 18, 2019
Chicago Dramatists is thrilled to announce our Fall line up of courses, including two courses that are completely new to Chicago Dramatists. For a limited time, we are offering a 20% Partnership Discount to Members of Broadway World, on applicable classes. We hope you'll make use of this offer, and join us for an exhilarating Autumn.
More Than 50 Chicago Activists, Artists And Leaders Join The Neo-Futurist's 24-Hour Reading Of The Robert Mueller Report
by A.A. Cristi - Aug 8, 2019
The Neo-Futurist Theater is proud to host more than 50 Chicago-based activists, artists and leaders to take part of its 24-hour staged reading of the Mueller Report. The report, which is nearly 450 pages, was originally delivered by Special Counsel Robert Mueller on April 18, 2019 and covers subjects ranging from questions about Russian interference in the 2016 U.S. presidential election to whether President Donald Trump.

The League Of Chicago Theatres Announces Summer Theater Highlights
by A.A. Cristi - May 29, 2019
Celebrating 2019 as the Year of Chicago Theatre, Chicago will continue to produce some of the most exciting work in the country this summer. Offerings from the city's more than 250 producing theaters feature everything from the latest musicals to highly anticipated world premieres.   

The Neo-Futurists Announce 30th Anniversary Season: 10,300 Plays And Counting
by Julie Musbach - Aug 29, 2018
The Neo-Futurists jubilantly announce their 30th Anniversary Season, rocketing past 10,300 new plays with a schedule of mainstage Neo-Lab commissions, creative festivals and flagship late-night production The Infinite Wrench-all featuring the company's signature theatrical style fusing sport, poetry and living newspaper.