Latest News on Tam Williams
Stage Credits
  [West End]
West End Transfer, 2012
Lord Andrew Lindsay
Lord Andrew Lindsay [Replacement]
Stage
Performances
  [West End]
West End Transfer, 2012
Lord Andrew Lindsay
Lord Andrew Lindsay [Replacement]
Tam Williams News
BWW Review: THE TEMPEST, Jermyn Street Theatre
by Cindy Marcolina - Dec 1, 2021
Oh, how life changes in 20 months. Not quite two years, not quite one and a half. In March 2020, artistic director of Jermyn Street Theatre Tom Littler teamed up with Michael Pennington to deliver Shakespeare's swansong. That production played for six performances before closing down due to the  "unprecedented times" we're still dealing with. It was this critic's last show before theatres closed down and everything changed.
The Mill at Sonning to Re-Open its Theatre, Announces In-House Theatre Productions for 2021
by Chloe Rabinowitz - Oct 7, 2020
After nine months in lockdown, The Mill at Sonning, the UK's only dinner theatre, is to re-open its theatre on 30 October with a winter season of comedy, magic, cabarets and plays.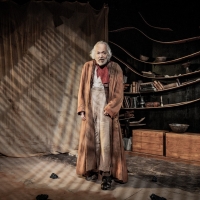 BWW Review: THE TEMPEST, Jermyn Street Theatre
by Cindy Marcolina - Mar 14, 2020
William Shakespeare's swansong lands on Jermyn Street Theatre's tiny stage in fetching fashion. Traditionally a grand spectacle, Tom Littler transforms The Tempest into boutique theatre at its finest. Shakespearean veteran Michael Pennington leads as Prospero, and the result is a myth-imbued and aesthetically exquisite show.
Michael Pennington Leads THE TEMPEST At Jermyn Street Theatre
by Stephi Wild - Feb 4, 2020
This March, one of the leading Shakespearean actors of his generation, Michael Pennington, is to play Prospero for the first time in Jermyn Street Theatre's staging of Shakespeare's final work The Tempest.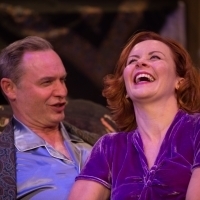 BWW Review: PRIVATE LIVES, The Mill at Sonning Theatre
by Anthony Walker-Cook - Jul 7, 2019
Did you know that songs by Britney Spears and Amy Winehouse sound great when performed in a French accent and with an accordion? I certainly didn't, and so imagine my surprise when I walked into the theatre at the Mill at Sonning to find Celia Cruwys-Finnigan doing just that. To say it was an unexpected introduction to a production of Noel Coward's Private Lives would be an understatement.
Casting Announced For PRIVATE LIVES at The Mill at Sonning
by Stephi Wild - Jun 12, 2019
Set majestically on the banks of the River Thames, the Mill at Sonning Theatre is celebrating more than 30 years of entertainment. Uniquely, as the only dinner theatre in the United Kingdom, it has gained unrivalled praise both nationally and internationally. All tickets include a delicious two-course meal in the restaurant before the show.

MENACE & MURDER: A Lynda La Plante Collection Debuts on DVD from Acorn TV on June 12
by Macon Prickett - May 29, 2018
The star-studded collection MENACE & MURDER: A Lynda La Plante Collection makes its DVD debut from Acorn TV on June 12, 2018 and features three of Lynda La Plante's acclaimed mystery thrillers – Supply & Demand, Killer Net and Mind Games; all of which have never been on DVD in the U.S. before. Filled with her legendary mystery, thrills, and intrigue, the DVD 5-Disc set features 10 episodes and two feature-length episodes of the three series ($59.99, Amazon.com). Emmy®-nominated and winner of two BAFTA Awards as well as their Dennis Potter Award, Lynda La Plante is one of the UK's most prolific and well-known writers. She wrote the multi-award-winning, groundbreaking drama series Prime Suspect starring Helen Mirren; as well as The Commander, Above Suspicion, and The Governor. Supply & Demand,Killer Net and Mind Games are also available on Acorn TV. Called a "glorious streaming service… an essential must-have" (The Hollywood Reporter), Acorn TV is North America's most popular streaming service focused on British and international television from RLJ Entertainment, Inc. (NASDAQ: RLJE).
BWW Review: THE FANTASTIC FOLLIES OF MRS RICH, Swan Theatre
by Debbie Gilpin - Apr 3, 2018
Next up at the RSC's Swan Theatre is an oft-forgotten Restoration comedy by Mary Pix; originally titled The Beau Defeated, Jo Davies' production shifts the focus onto the widowed protagonist with the new title The Fantastic Follies of Mrs Rich. It comes in the same year as two new productions of another Restoration Comedy, The Country Wife, are unveiled at Southwark Playhouse and Chichester's Minerva Theatre - and plays alongside The Duchess of Malfi and Macbeth (in the Royal Shakespeare Theatre).
FAVOURITE SONGS: 'Days', SUNNY AFTERNOON
by Debbie Gilpin - May 8, 2017
In our new column, THESE ARE A FEW OF MY FAVOURITE SONGS, BroadwayWorld writers discuss their top picks from musical theatre. Let us know your favourite!
Tam Williams Videos
BWW TV: Watch Sneak Peek of SUNNY AFTERNOON- Previews Begin October 4
by TV - Press Previews - Sep 26, 2014
Sunny Afternoon, the critically acclaimed new musical which tells the story of the early life of Ray Davies and the rise to stardom of The Kinks, has extended its run until 31 January 2015. The show begins previews at the Harold Pinter Theatre on 4 October 2014. BroadwayWorld brings you a sneak peek below!
Tam Williams Frequently Asked Questions
How many Broadway shows has Tam Williams been in?
Tam Williams has not appeared on Broadway.
How many West End shows has Tam Williams been in?
Tam Williams has appeared on London's West End in 2 shows.
What was Tam Williams's first West End show?
Tam Williams's first West End show was Chariots of Fire which opened in 2012