Latest News on Stephanie Murphy
Stephanie Murphy News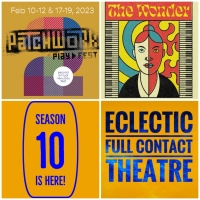 Eclectic Full Contact Theatre Announces 10th Season
by Blair Ingenthron - Jan 7, 2023
Eclectic Full Contact Theatre's 10th season is focused on new works and new directions.
THE CIRCUS: INSIDE THE GREATEST POLITICAL SHOW ON EARTH Continues Seventh Season Today
by Marissa Tomeo - Apr 10, 2022
The Emmy® nominated series THE CIRCUS: INSIDE THE GREATEST POLITICAL SHOW ON EARTH continues its seventh season this Sunday as Democrats face an uphill battle to maintain control of Congress in this fall's midterm elections.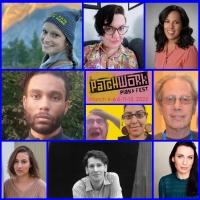 EFCT To Return To Live Performance With The Patchwork New Play Festival
by Chloe Rabinowitz - Mar 1, 2022
Eclectic Full Contact Theatre has announced their return to live performances with The Patchwork New Play Festival-a celebration of nine of the best new one-act plays revolving around the theme of Resilience, running March 4th-6th and 11th-13th at the Edge Theatre at 5451 N Broadway in Chicago.
BrightSide Theatre Will Present STEEL MAGNOLIAS in March
by Chloe Rabinowitz - Feb 5, 2020
BrightSide Theatre, Naperville's only professional theatre performing in the historic downtown district, continues their 9th Season --with Guilty Pleasure movie Steel Magnolias. Based on this play of a classic story of family, strength in women, and big southern hair, it is the perfect way to celebrate the 30th anniversary of Steel Magnolias.
Robert Mann Gallery Present 'In Her Hands'
by Julie Musbach - May 17, 2018
Robert Mann Gallery is pleased to present In Her Hands, a group show curated by Orly Cogan and Julie Peppito. This exhibition comes at a unique and timely period in history. Women in art and politics find themselves on parallel roads facing the urgent need to assert that we are all connected and embrace empowerment over traditional male systems of dominant power, where all humans regardless of gender, race or class will benefit.
Casting Announced For Sherman Theatre's DUBLIN CAROL Directed By Matthew Xia
by Stephi Wild - Jan 4, 2018
The cast for Conor McPherson's Dublin Carol at Sherman Theatre has been announced. The production, directed by exceptional British director Matthew Xia (Wish List, Royal Exchange Theatre & Royal Court), will run from 1 17 Feb at Sherman Theatre (Press Night 5 Feb 7pm).
A PIECE OF MY HEART Examines War and Women at the Annie Russell
by A.A. Cristi - Feb 15, 2017
The Annie Russell Theatre at Rollins College continues its 84th season with A Piece of My Heart, a drama based on the true stories of six women who served in Vietnam. Called "the most enduring play on Vietnam in the nation" by the Vietnam Veterans Association, this powerful piece portrays the lives of Army and Navy nurses, an enlisted intelligence specialist in the Women's Army Corps, a Red Cross volunteer, and a U.S.O. singer before, during, and after their deployment. Featuring the unforgettable music of the era, the play is a breathtaking examination of the far-reaching costs of war.
Congresswoman Preps Audiences for A PIECE OF MY HEART at Annie Russell Theatre
by BWW News Desk - Jan 25, 2017
U.S. Congresswoman Stephanie Murphy represents Florida's 7th district as the first Vietnamese-American woman to serve in the United States Congress. She will present 'Vietnam in Context' - in anticipation of Annie Russell Theatre's upcoming production of A Piece of My Heart - on Sunday, January 29 at 5pm.