Latest News on Sherri Shepard
Sherri Shepard News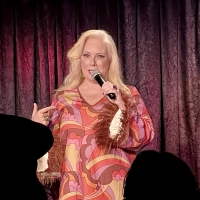 BWW Review: KENDRA CUNNINGHAM Scores Big Laughs with THIS COULD BE YOU at Don't Tell Mama
by Ricky Pope - Jul 30, 2021
Kendra Cunnigham is what would occur if Terri Garr and Mae West had a love child. She's the first person in her family to leave her home in Boston since her grandmother immigrated from Lithuania. Cunningham doesn't have to tell you she's from Boston. Her accent tells the whole story. Her show is an hour of expert standup, that details what happened once she left her family in Massachusetts to make her way in the Big Rotten Apple. It's a story of bad dates, terrible therapists, and a lot of retail therapy. And those affirmations. It's a story about a decade of searching for happiness and a decent man. Spoiler alert, she seems to have found both.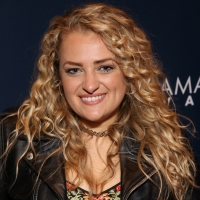 Ali Stroker to be Honored at Inclusion Matters Virtual Gala, Featuring J.K. Simmons, Danny Pino, Patrick Dempsey & More
by Chloe Rabinowitz - Feb 8, 2021
Inclusion Matters by Shane's Inspiration is holding their first ever virtual event with gala host, Oscar winner J.K. Simmons. This year's gala theme is Seasons of Love and will be held on February 13, 2021. Tony Award winner Ali Stroker will be this this year's gala honoree for the 'Badass Woman of Inspiration Award'.
Hulu and Bleecker Street Partner On Exclusive Multi-Year Output Deal
by Tori Hartshorn - Aug 5, 2019
Hulu and Bleecker Street have partnered on a new output deal granting Hulu exclusive SVOD rights to all upcoming Bleecker Street theatrical films. The deal was negotiated by Andrew Karpen, Kent Sanderson and Avy Eschenasy on behalf of Bleecker Street.

Theatrical Outfit Artistic Director Tom Key Announces Plan To Step Down In 2020
by A.A. Cristi - Mar 5, 2019
Theatrical Outfit will enter a new era when Artistic Director Tom Key exits his longstanding position in June of 2020.  The Theatre's Board of Directors announced Key's plans to retire along with the announcement of the launch of a nationwide search to name his successor by the opening of the 2019-2020 season.
Sneak Peek - Jeannie Mai Encourages Her Co-Hosts to 'Open Up' on Today's THE REAL
by Caryn Robbins - Jan 11, 2018
On Thursday, January 11th, the hosts of THE REAL wonder if looking for love in the work place is a good idea. And, find out which The Real staff member co-host Adrienne Houghton is crushing on. Plus, the ladies talk representing yourself in a trial and if it could make or break your case.
Craig Ferguson's CELEBRITY NAME GAME Leads Syndicated Series in Key Demo
by Caryn Robbins - Nov 3, 2014
Celebrity Name Game, which premiered this fall in homes across America, enters the November sweeps leading the pack for new, nationally syndicated shows in the advertiser-coveted demo of Women 25-54. The daily program continues to add viewers each week, making it one of the breakout fall launches this season.