Latest News on Sally Rand
Latest News on Sally Rand
Stage Credits
  [Broadway]
Original Broadway Production, 1930
Ensemble
Sally Rand News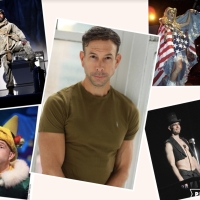 Triangle Productions! to Present Wade McCollum in MR. MADAM
by Marissa Tomeo - May 28, 2022
Wade McCollum is returning to Portland and to the theatre company where he began his professional career back in 1998 – triangle productions! He is starring in a one-person show about Kenneth Marlowe an early pioneer in the gay movement. His career took him to perform as a female impersonator/stripper in the 1940s and 50s  then as  a male madam, to which he wrote about in his best seller Mr. Madam about his escapades to transitioning at the age of 50 to become Kate Marlowe.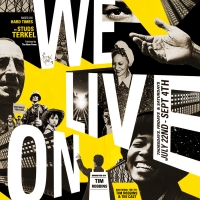 Dolores Huerta Will Join Tim Robbins For Post-Performance Talkback For WE LIVE ON
by Stephi Wild - Aug 4, 2021
Da Silva tells Huerta's story onstage; she is also co-founder of El Cine, a nonprofit dedicated to providing film education for the cost of a movie ticket to marginalized communities, predominantly Latinx.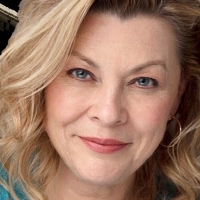 BWW Interview: Patti Tippo LIV-ing ON With Sally Rand's & Her Own Life
by Gil Kaan - Jul 25, 2021
The Actors' Gang Theater has just begun streaming their live virtual production of WE LIVE ON, based on the 1970 Hard Times by Studs Terkel. Directed by Actors' Gang's artistic director Tim Robbins, WE LIVE ON is performed in three parts. Had a chance to have a fun chat with Patti Tippo, who's playing legendary burlesque dancer Sally Rand.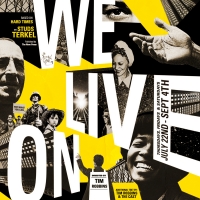 The Actors' Gang Theater Presents WE LIVE ON World Premiere
by A.A. Cristi - Jul 6, 2021
The Actors' Gang Theater will debut We Live On, a new play based on Hard Times by Studs Terkel, on July 22nd. With additional text by Tim Robbins and the cast and under Robbins' direction, the live virtual production will be presented in three parts and will run through September 4th. With music by Cameron Dye and David Robbins, this world premiere features 30 accounts of the Great Depression, including those of Dolores Huerta, Dorothy Day, and Cesar Chavez.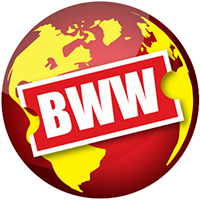 The Nancy And David Bilheimer Capitol Theatre Celebrates 100th Anniversary
by A.A. Cristi - Mar 24, 2021
Susan Crockett, Ruth Eckerd Hall President & CEO and the Ruth Eckerd Hall Board of Directors announced that The Nancy and David Bilheimer Capitol Theatre celebrates its 100th anniversary this year. 
Virginia Courts to Use Hopewell's Beacon Theater For Jury Trials
by Stephi Wild - Dec 20, 2020
Virginia's courts will allow circuit courts for three counties to hold jury trials in Hopewell's Beacon Theater during the COVID-19 pandemic.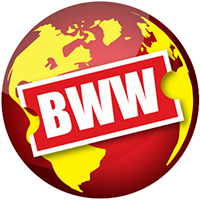 Martha Graham Dance Company Announces Virtual Programming For December 2020
by A.A. Cristi - Nov 18, 2020
The Martha Graham Dance Company continues its online programming on Patreon, bringing subscribers new levels of access to its dancers, studios, archives, educational programs, and performances.
Martha Graham Dance Company Announces Online Programming for 2020â€"21 Season
by Chloe Rabinowitz - Sep 1, 2020
The Martha Graham Dance Company has announced its 95th season, which begins with a special Martha Matinee and the finale of The Eve Project on September 23. The season continues the Company's notable online programming bringing the groundbreaking, iconic work of Martha Graham to audiences around the world.
BWW Review: HOUSE OF NOIRE Burlesque Sets The Laurie Beechman Theatre Ablaze
by Bobby Patrick - Sep 9, 2019
A sexy, slinky, empowering night of Burlesque debuted at The Beechman last night, courtesy of The House Of Noire.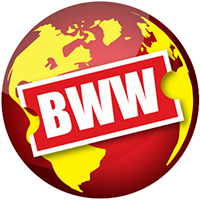 Kansas City Fun Tours Presents The Crazy Little Women Tour
by Stephi Wild - Feb 14, 2019
Kansas City Fun Tours is adding a new comedy tour on their trolleys. Just in time for Women's History Month, The Crazy Little Women Tour rolls out March 1 and 2 to educate and entertain both locals and tourists about the women who helped build Kansas City. The two-hour tour is led by Wendy Thompson and Jessica Whitfield (in character as Moonbeam and Valencia) and showcases the adventures-and misadventures-that propelled KC women into the limelight through the years. The dynamic guides present a light-hearted look at local women including Loula Long, Annie Chambers, Sally Rand, and Tiera Farrow, along with different takes from each side of the feminist generation gap.
Sally Rand Videos
Sally Rand Frequently Asked Questions
How many Broadway shows has Sally Rand been in?
Sally Rand has appeared on Broadway in 1 shows.
How many West End shows has Sally Rand been in?
Sally Rand has not appeared in the West End